Limited-Edition BRATZ Collector Series Dolls Launch on Amazon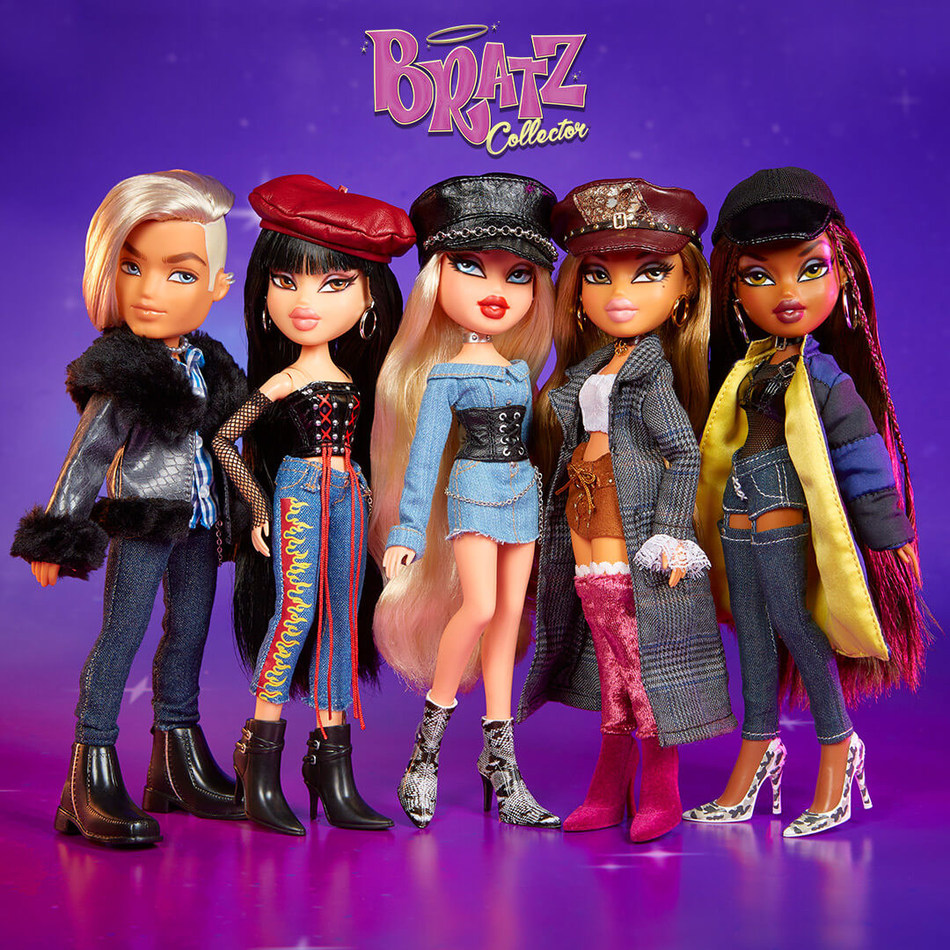 MGA Entertainment announced the presale launch for a new, limited edition BRATZ Collector series inspired by today's fashions. Designed by Hayden Williams, the UK-based artist and fashion illustrator of Hollywood elite, the Bratz Collector series delivers on-trend, mix-and-match runway looks. Pre-sale begins today, November 1, on Amazon only.
Bratz characters Cloe, Yasmin, Jade, Sasha and Cameron return in the new collection. Each Bratz comes with two unique outfits and remains true to the brand with tons of detailed layers and multiple pairs of shoes, accessories, fierce makeup looks and hairstyles, and its iconic trapezoid packaging.
Bratz fans can find out more information and view exclusive content on Bratz.com and social media platforms: Instagram, Twitter, Facebook and YouTube. Pre-sale orders on Amazon are now available in select markets: U.S., Canada, Mexico, the UK, Ireland, France, Germany, Italy, Spain, Netherlands, China, India, Singapore, Australia and United Arab Emirates.
Fan's Custom Car To Become Hot Wheels Legends Car, Available in 2019
Hot Wheels announced Luis Rodriguez and his 2JetZ custom car as the winner of the Hot Wheels Legends Tour, a 15-stop tour that scoured the nation in search of a custom car worthy of being made into a 1:64 die-cast toy. The tour was launched in celebration of the brand's 50th anniversary.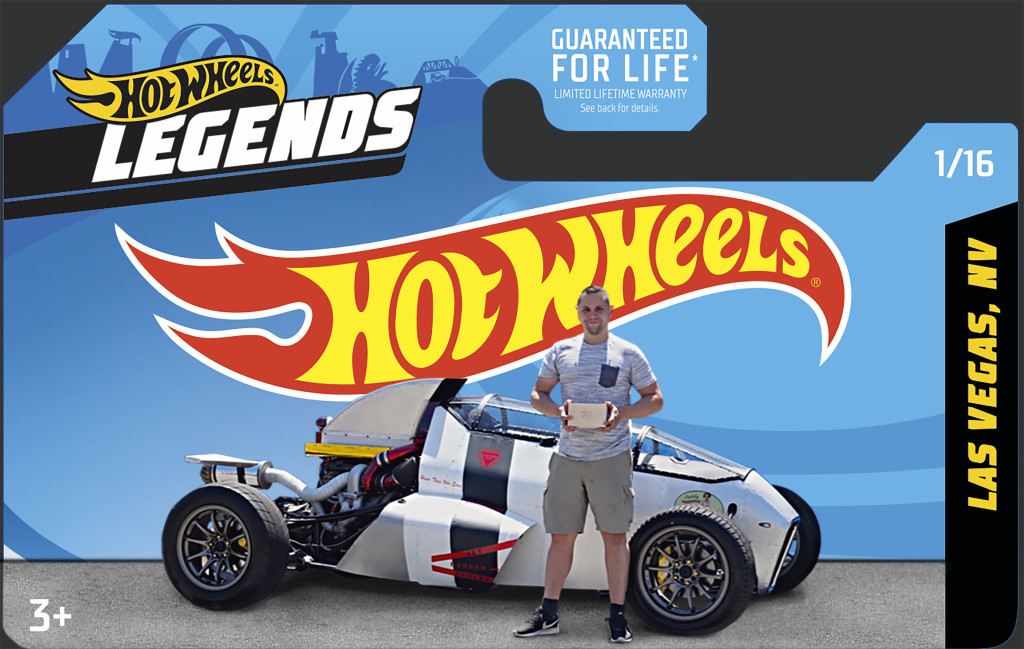 Rodriguez's 2JetZ, an open-wheeled jet car, was chosen from more than 3,600 custom cars entered in the Legends Tour and selected for its originality and unique design. The announcement was made at the 2018 SEMA Show, world-renowned auto show in Las Vegas, where all 15 finalist cars are on display alongside Hot Wheels' fleet of life-size vehicles.
The 2JetZ design is inspired by a fighter plane in honor of American veterans. With more than 600 horsepower and a driver's seat in the middle of the vehicle, the car is crafted with a focus on high-performance and high-end design.
A team of judges, including Hot Wheels designers and automotive influencers, chose the Legends Tour winner for its authenticity, originality and garage spirit. The final team of judges included Jay Leno, host of Jay Leno's Garage; YouTube influencer Tanner Fox; legendary Hot Wheels car designer Larry Wood; and car enthusiast Magnus Walker, among others.
SEMA Show attendees can visit the Hot Wheels Pavilion (Booth #61045 in Silver Lot 1) to see all Legends Tour finalist cars and vehicles from the Hot Wheels Fleet. Also on display are Hot Wheels' 50th anniversary collaborations, including Puma's custom sneakers inspired by the life-sized Hot Wheels cars and MOMO's Hot Wheels 50th anniversary-inspired high performance steering wheel and shifter.
The Legends Tour winner's life-size car and die-cast version will be inducted into the Hot Wheels Garage of Legends, a collection of one-of-a-kind cars immortalized as Hot Wheels die-casts that meet the brand's high standards of style and performance.