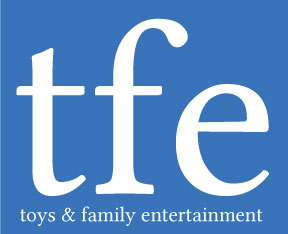 Editorial Submissions for the 2019 February Issue are Now Open
We are now accepting submissions for the 2019 February issue of TFE (Toys & Family Entertainment) and TFE Licensing.
The February issue of TFE/TFE Licensing will cover:
Toy Fair 2019
If your company/client is exhibiting at New York Toy Fair 2019, please email jennifer@ttpm.com the following information:
An overview of products you will be highlighting at the show. Please include the following:
A Brief Product Description of each highlighted item (note any high priority items)
Expected Retail Release Dates
Retail Partners/Exclusivity
At least 1 high res lifestyle and product images (300 dpi, .jpeg or .tiff formats only, each at least one MB in size)
OR upload your files and folders HERE.
DEADLINE: December 17.
Please NOTE the following:
* DO NOT send samples.
* This coverage/request has nothing to do with TTPM.com's holiday 20178 coverage.
* There is never a charge for editorial coverage.
* All information provided will be under embargo, unless otherwise instructed, until day one of Toy fair 2019. 
To see the full editorial calendar for 2019, please click here.