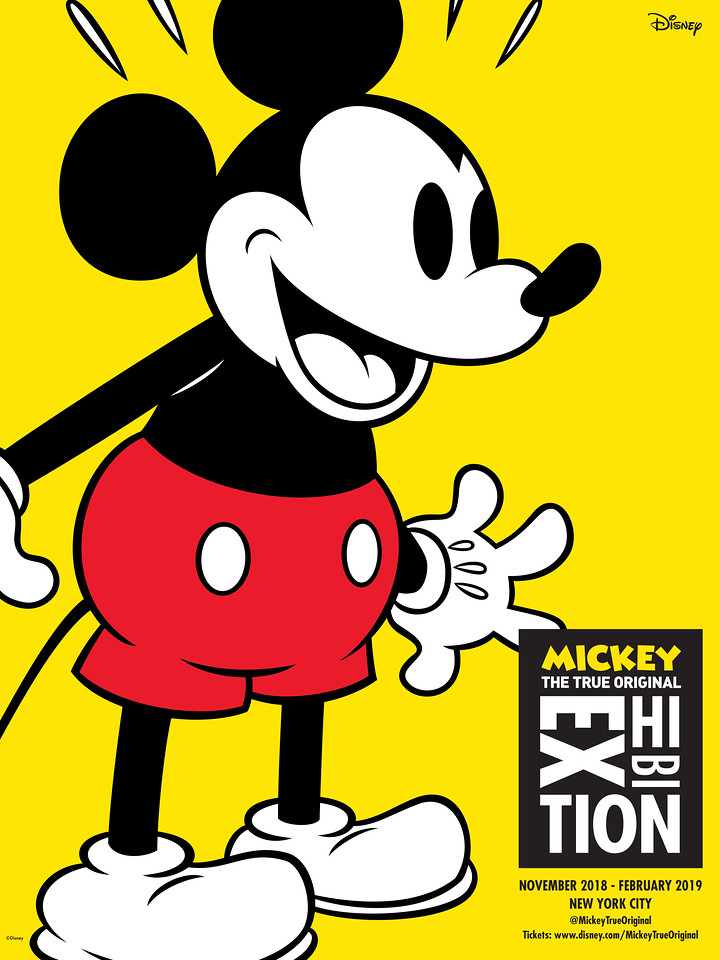 As you walk through the new Mickey: A True Original pop-up exhibit, opening to the public on Thursday, there's no losing sight of Walt Disney's early reminder: "…it was all started by a mouse."
The 16,000 square-foot exhibit, located in the heart of Chelsea, is a celebration of Mickey Mouse's 90th anniversary, and a showcase of Mickey's history and impact on pop culture and art. The exhibited is curated by designer Darren Romanelli, aka DRx, who uses his signature "personalization-customization" approach to tell Mickey Mouse's story through the eyes of 27 artists.
"To me, Mickey is reminiscent of everything good from my childhood," says Romanelli. "As I've come into my own as a designer, I feel a true sense of passion for this project. Every inch of the experience — from the artists participating to the different mediums featured to the building layout — was thought through with a level of detail and creativity we could only achieve with Mickey Mouse as our muse."
Many of the featured artists previously worked with the brand. This includes both renowned and emerging contemporary artists such as Kenny Scharf, Keith Haring, Amanda Ross-Ho, and Shinique Smith. The works of Disney artist John Quinn and John Shelly, art director for Disney Consumer Products, are also featured. Artists Shinique Smith, John Shelly, Ariana Papademetropoulos, Katherine Bernhardt, and Romanelli were on hand at an early press preview to talk about their works for the exhibit. The exhibit is broken down into different galleries, including Oh Boy! It's Black and White, Burst Into Color, Sorcerer's Way, Mickey Mouse Club, Original Muse, and more. In addition to the featured artwork seen throughout the exhibit, visitors should also be on the lookout for "hidden Mickeys" placed throughout the exhibit.  
Exit through the gift shop, and visitors will end the exhibit with a walk into Kenny Scharf's Mickey Mouse wristwatch-inspired, neon-infused Cosmic Cavern. The shop will also feature exhibit-exclusive merchandise along with a customization station to get Mickey ears, sweat shirts, and tees personalized.
The exhibit runs November 8 through February 10, 2019. It's located at 60 10th Avenue in new York City, right off of the High Line. For more information on the exhibit and the artists, click here.