Lightspeed Debuts Loyalty POS System for Independent Businesses
Lightspeed, the cloud point-of-sale system for independent retailers and restaurants, introduces Lightspeed Loyalty. With its integration of Lightspeed's existing suite of products, the new technology enables merchants to engage customers, reward repeat business and build a loyal following.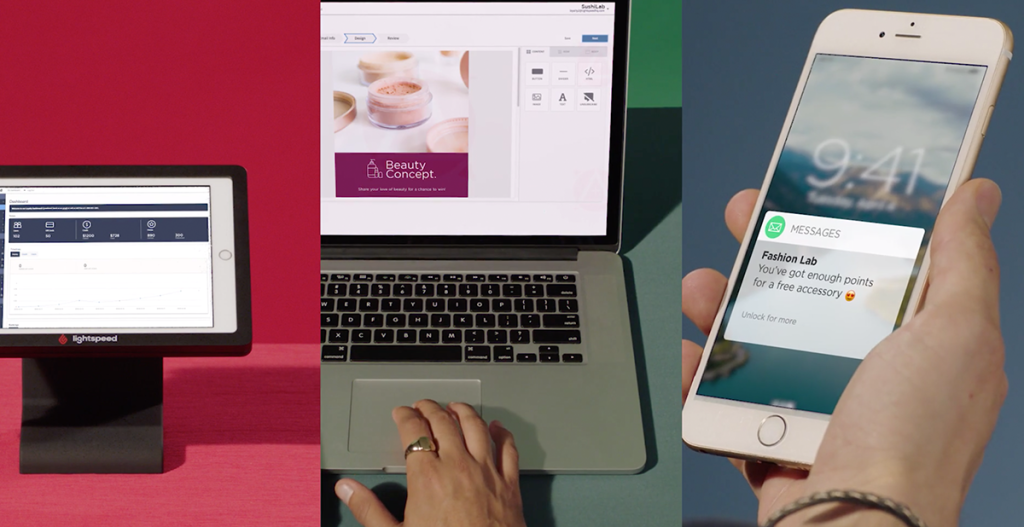 Lightspeed Loyalty gives retailers and restaurants the ability to create a dialogue so that firsttime guests become regulars and existing customers become more engaged, all from a single
platform that creates true brand ambassadors. Going beyond point and reward systems, Lightspeed Loyalty provides businesses with the tools to better communicate and target their
customers in a personalized way.
Lightspeed Loyalty Key Features:
Rewards Program: Easily set up a customized rewards program with a branded customer-facing app and tools for points management, purchasing products from within the app, and customer credit accounts
Automated Marketing: Create automated campaigns via SMS, mobile push notifications and a drag and drop email builder. Easily target customers with relevant offers based on auto-segmented customer habits and preset Smart Customer Groups
Customer Insights: View customer habits and interests in one place to enhance menu management or inventory selection, pricing, and promotional planning
Native Application (Restaurants Only): Use a custom branded app, for iOS and Android, that allows customers to directly engage with a restaurant and collect/redeem rewards
Existing Lightspeed Loyalty users have already begun to see how these key features have positively impacted their businesses.
King Features Celebrates Popeye's 90th with New Animated Series
To kick off Popeye's 90th anniversary celebration in 2019, King Features Syndicate, a part of Hearst Entertainment, announces the debut of Popeye's Island Adventures. The original animated short series will introduce comic icon Popeye and his friends to today's digitally native children on the Popeye and Friends Official YouTube Channel.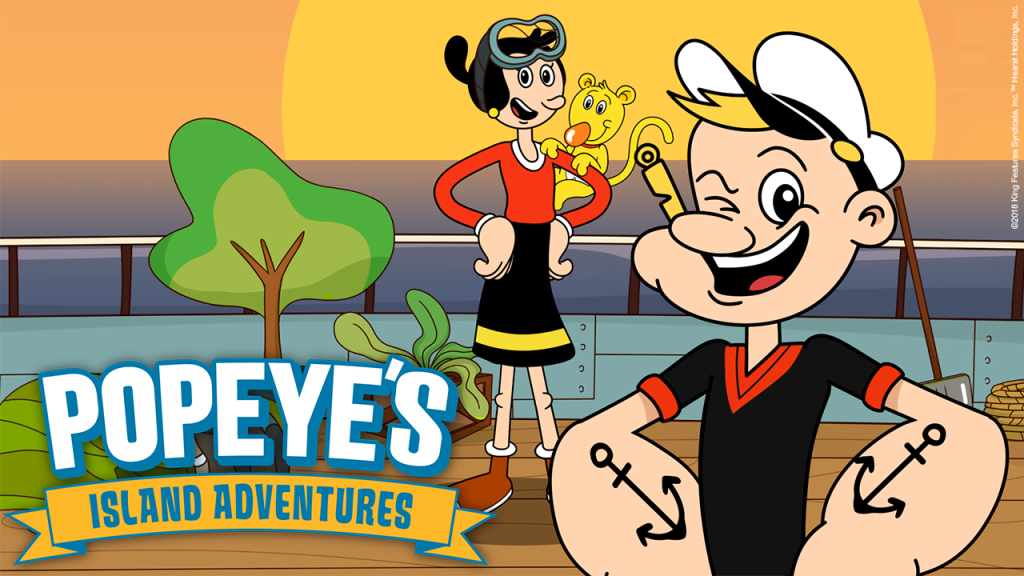 Originally appearing in 1929, E.C. Segar's Popeye character first debuted in The Thimble Theatre comic strip in the New York Journal-American, which was at that time owned by Hearst founder William Randolph Hearst. Popeye developed alongside his cast of friends before making his film debut in 1933 and television debut in 1960.
Popeye's Island Adventures introduces the spinach-loving sailor man to the younger generation by combining the original squash and stretch animation style with a fresh update on the original characters and storyline. The new Popeye has a youthful appearance and more eco-friendly position, growing spinach on the roof of his diesel-punk style houseboat and collecting rainwater in barrels. Olive Oyl, the original damsel in distress, is now a shining example of feministic ideals that fans new and old will want to emulate. No longer sitting on the sidelines, Olive is now a strong, independent, and resourceful woman who is at the center of every adventure. Bluto remains the series' antagonist, but his motives have changed as he pursues Popeye's spinach in a quest for strength. The new Popeye project will complement the sailor man's growing online presence; the character currently has close to 10 million followers on Facebook.
Additional anniversary activities includes the return of Popeye's Cartoon Club as an homage to the fan art that E.C. Segar often shared at the end of The Thimble Theatre comic strip. The campaign invites top cartoonists from around the world to contribute their own Popeye comics. King will also unveil merchandise from more than a dozen new global partners in the coming months.
WildBrain was contracted for worldwide management of the Popeye and Friends Official YouTube Channel in May and has since produced new compilations of cartoon favorites including Classic Popeye, Popeye and Son and The Continuing Adventures of Popeye as part of an ongoing strategy to grow the sailor man's global audience across the platform.
Fans can start watching Popeye's Island Adventures at the Popeye and Friends Official YouTube Channel and can check out the recently launched website for the latest updates on Popeye's 90th anniversary celebration. Popeye.com also features an interactive timeline charting his history and a photo filter feature that allows fans to brand and share their Popeye-inspired strong to the finish moments.