Quercetti and Viking Toys announced they have established two new companies, QUERCETTI USA LLC and VIKING TOYS USA LLC, to directly manage their presence in the US market, effective immediately.
Formerly distributed by KidSource Products, both brands have officially appointed Tracy Gavin as Sales Manager and will continue managing their operations with Total Biz Fulfillment.
"We are very excited to continue our growing success in the United States, where we launched Quercetti 35 years ago," said Renzo Gentile, Chief Business Officer at Quercetti. "This strategy offers Quercetti the chance to look at the US market from a different perspective, focusing on a line increase, new marketing initiatives and enhancing partnerships with all retailers."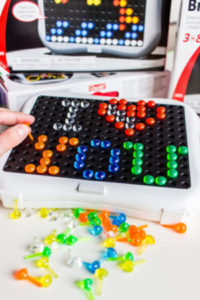 For Viking, this decision solidifies their commitment to the US market, which began over four decades ago.
"Following 45 successful years in the USA, we are delighted and excited about this new setup, which we believe will help us get closer to our customers and consumers," said Gösta Kjellme, Founder and CEO of Viking Toys. "This is the starting point for creating a new future in one of our most important markets, enabling us to increase our focus and service to fulfilling our customers' expectations, and to consistently offer safe, top quality products that contribute to the playful development of children."
With an array of offerings from each brand for ages from newborn to eight and up, retailers will continue to have access to the brands' more traditional products, such as this year's Quercetti Peg Brite, and Viking's Ecoline collection.
"These brands are extremely enticing for consumers, and provide retailers with a foundation in classic play," said Gavin. "They're beautifully made products that encourage problem solving skills, independent play and peer interactions. I am excited to represent Quercetti and Viking in the coming seasons and events, such as New York Toy Fair, ASTRA Marketplace & Academy and all major Sales conferences throughout the US. "