Following the recent acquisition of Canada's WOW! Unlimited Media Inc., Genius Brands International, Inc. announced that it has entered into an agreement to acquire a 28.6% interest in Your Family Entertainment AG (YFE.) This will followed by a mandatory tender offer of the outstanding shares of YFE.  YFE is one of Europe's largest distributors and broadcasters of high-quality programs for children and families, which brings a global award-winning streaming, and broadcast footprint on satellite, cable, OTT, and terrestrial networks.  The YFE transaction, alongside the recent announcement of the acquisition of WOW! Unlimited Media, would significantly expand the Genius Brands catalogue and give the Company a streaming foothold outside the United States in Europe and the rest of the world, from which it expects to fuel growth. The announcement was made jointly by Andy Heyward, Chairman & CEO of Genius Brands, and Dr. Stefan Piëch, CEO of YFE.
YFE, subject to YFE shareholder approval, will be renamed Genius Family Entertainment AG, and will operate its children's networks under the brand Kartoon Channel! Worldwide.  YFE will maintain its independent listing on the Frankfurt Stock Exchange and will be run by the current Management Board of Dr. Piëch and Bernd Wendeln. Dr. Piëch, who also sits on the Supervisory Board of Porsche Automobil Holding SE, and Siemens Austria AG, will further join Genius Brands' Board of Directors in the U.S.
Genius Brands has agreed to acquire 3,000,000 shares of YFE for EUR 6 million to be followed by a mandatory tender offer to acquire additional outstanding shares of YFE at EUR 2.00 per share. Additionally, Genius Brands plans to invest up to EUR 7 million to further capitalize YFE and invest in growing the global digital and linear channel footprint, as well as launch key intellectual property. Genius Brands and YFE share the goals of bringing "Content with a Purpose" to children worldwide. Dr. Piëch is a recognized world leader in developing and promoting children's content that supports environmental causes, sustainability, and is non-violent.

Concurrently, it was also announced that Paul Robinson, former Managing Director of Disney Television International and Senior Vice President Disney Channel Worldwide, will become Managing Director of Kartoon Channel! Worldwide and oversee the international buildout and growth of Kartoon Channel! While at Disney Channel, Robinson was responsible for global programming and production strategy for Disney Channels Worldwide, and founder of Toon Disney and Playhouse Disney Channels internationally. He was also Managing Director of Disney Television UK, including four television channels, there.  Robinson and his team will be based in London.
Heyward stated: "We believe the strategic transaction with Germany's YFE, added to the IP assets and earnings of Canada's WOW! Unlimited Media, will present us with additional growth opportunities in furtherance of our goal of becoming the leading provider of quality and responsible children's entertainment in the world today, and for years to come. We are excited to be working with Stefan and Bernd on the YFE side to drive and grow the business going forward. With Stefan´s award-winning commitment to family friendly content and Bernd's experience and network in the European market (e.g., ProSiebenSat.1 Group, Tele München Group), we look forward to jointly delivering content with a purpose to children worldwide. I have known and worked with Paul Robinson at the Walt Disney Company and saw how he built out the Disney Channel business worldwide. I believe that he can guide Kartoon Channel! Worldwide's international expansion, as we build the global children's business of the future."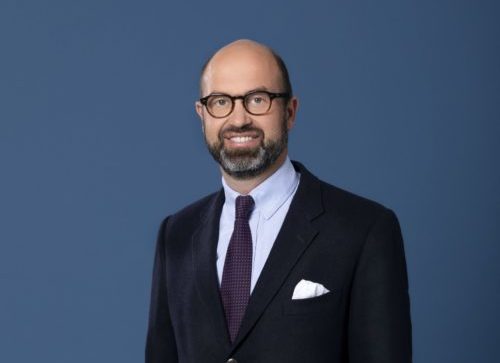 Dr. Piëch said, "We are excited to participate in this transaction with Genius Brands and look forward to creating value for both our shareholders worldwide and for families who watch our award-winning shows.  Whether through our classic European titles like Fix & Foxi and Albert, or our U.S. produced titles like Fairly Odd Parents, we believe deliver powerful content that kids love, which will be highly synergistic as we become part of Genius Brands and the growing global Kartoon Channel! banner. Moreover, with Genius Brands' development and production expertise, we can reboot YFE's massive IP and create new franchises. We are fully committed to 'content with a purpose' and scaling positive, pro-environment, non-violent storytelling for children. By working together, we look forward to unlocking the full potential of our portfolio, distribution platforms and retail business worldwide."
Lou Fazio, former Director of Walt Disney Television Acquisitions and Programming, will oversee the programming of the international channels, supporting Robinson on the development and rollout of the Kartoon Channel! content, as he does in the U.S. The global rollout of consumer products based on the channel content, will be supervised by Kerry Phelan, Genius Brands' GM & EVP, Global Franchise Management, who previously ran consumer products licensing worldwide for Lucasfilm, Pixar, and DreamWorks.