IMC Toys appoints Michael Pisors as the new Head of Marketing as the company seeks to further its growth in the North American market.
In his new role, Pisors is responsible for managing brand marketing strategies for all properties supported in the North American market, inclusive of Cry Babies, the #1 growth driver in the Special Feature Nurturing Doll category, as well as Cry Babies Magic Tears, VIP Pets and Bloopies. In addition to growing the existing business, he will work to expand IMC's portfolio by overseeing the creation of new brands from point of conception through launch, as well as the development of powerful consumer and retail marketing campaigns.
As a veteran of the toy industry, Pisors brings a vast amount of experience to his position at IMC Toys, having previously held a senior marketing role at Just Play where he led brand and competitive insights as well as drove marketing and digital initiatives for over 30 brands. Prior to Just Play, Pisors was at Mattel as a Global Brand Director for their Fisher-Price team, managing the Thomas & Friends franchise.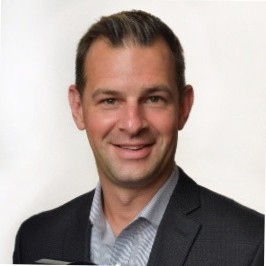 "Having been in the toy industry my whole life, I was very aware of IMC Toys and the impact Cry Babies has had in the doll category," said Michael Pisors, Head of Marketing, IMC Toys (pictured left)."When the opportunity came to be part of the team, I knew it was something that I couldn't pass on. I'm looking forward to working closely with my new colleagues to build upon their success, and to continue IMC Toys' growth trajectory within the industry."
Pisors' arrival at IMC Toys comes as the company gears up for several new brand and product launches leading into Q1 2022. The new launches will be supported by holistic marketing campaigns that encompass media planning, social media , retailer specific marketing, influencer outreach, online advertising and media relations and outreach.