Western Toy & Hobby Representative Association will kick off their next ToyFest since 2020 during the week of March 7th, 2022. While this year's show will be a departure from the format of previous years, with representatives showing in both showrooms as well as temporary booth spaces, many traditions will be the same. On the evening of March 9th, toy industry colleagues will celebrate the lifetime (to date) achievements of these toy industry veterans, partners Marlene and Charles Gabris, Stephanie Sala, and Brian Turtle, all of whom will be inducted into the WTHRA Hall of Fame. Additionally, toy retailer, Thinker Toys in Morgan Hill & Carmel-By-The-Sea, CA will be recognized as the WTHRA Retailer of the Year. The event will take place outdoors at a rooftop reception on the SkyView Terrace of the World Market Center Las Vegas (WMCLV) beginning at 6:00 p.m. All show participants are invited and encouraged to attend, to celebrate and congratulate these individuals while enjoying toy related camaraderie.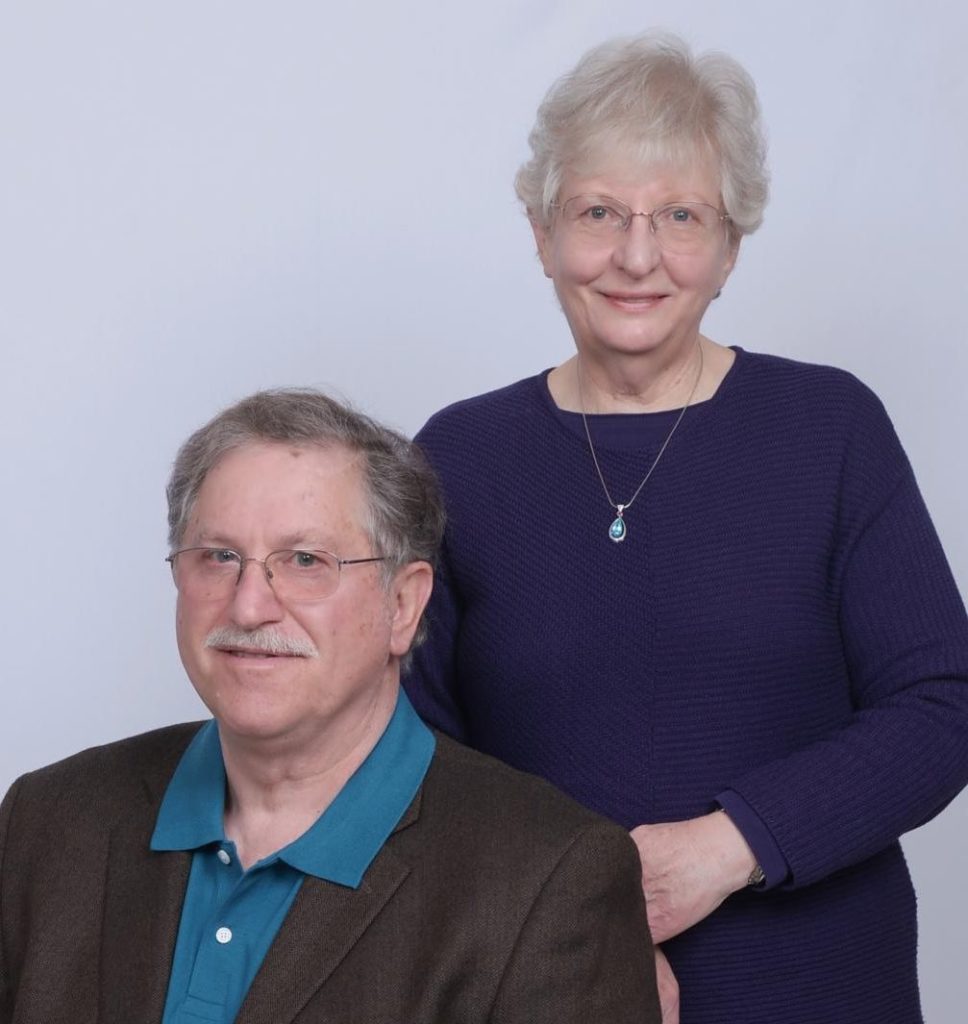 Marlene and Charles Gabris, BrainyZoo Toys
Marlene and Charles Gabris are celebrating 40 years in the toy business, having started by selling toys from their garage in 1982 followed by the opening of their first store in 1984. Although Marlene's first career was in social work, her passion for good quality educational toys for her first son, lead her to a different path. Not satisfied with what she could find locally, she decided to become the source for parents who were looking to encourage their children's development through toys and that is exactly what she has done for the last 40 years. Charles, who originally worked in computer programming, began working alongside Marlene after the birth of their second son. The past decades have included multiple stores at various times around Sacramento, most recently deciding that Black Friday, 2020 was the perfect day to open another store! It is no surprise that their passion for good toys has brought them numerous years voted as Best Toy Store in the Sacramento area by Style Magazine and KCRA3 TV.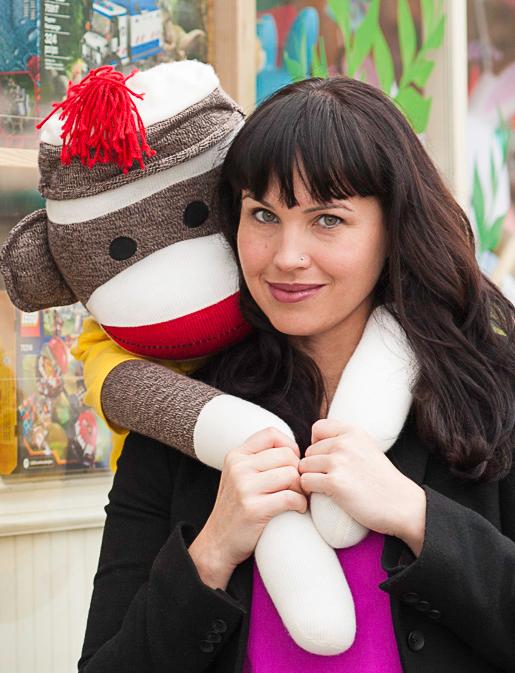 Stephanie Sala, Five Little Monkeys
Stephanie Sala, the owner of the Bay Area toy store chain, Five Little Monkeys, considers herself a toy industry member and toy tester since childhood. Her father was a toy designer who owned and operated his company, Hoopla, until he eventually sold it to Manhattan Toys. In 2001, Stephanie began her own endeavor as a toy entrepreneur, opening her first store in Albany, CA. Since that time, she has grown to six locations and an e-commerce site. Additionally, she has served on The Good Toy Group selection committee for eight years and their board for six. Previous awards include 2010 Alameda County Woman Entrepreneur of the Year, 2016 ASTRA Retailer of the Year and 2019 WTHRA Toy Retailer of the Year.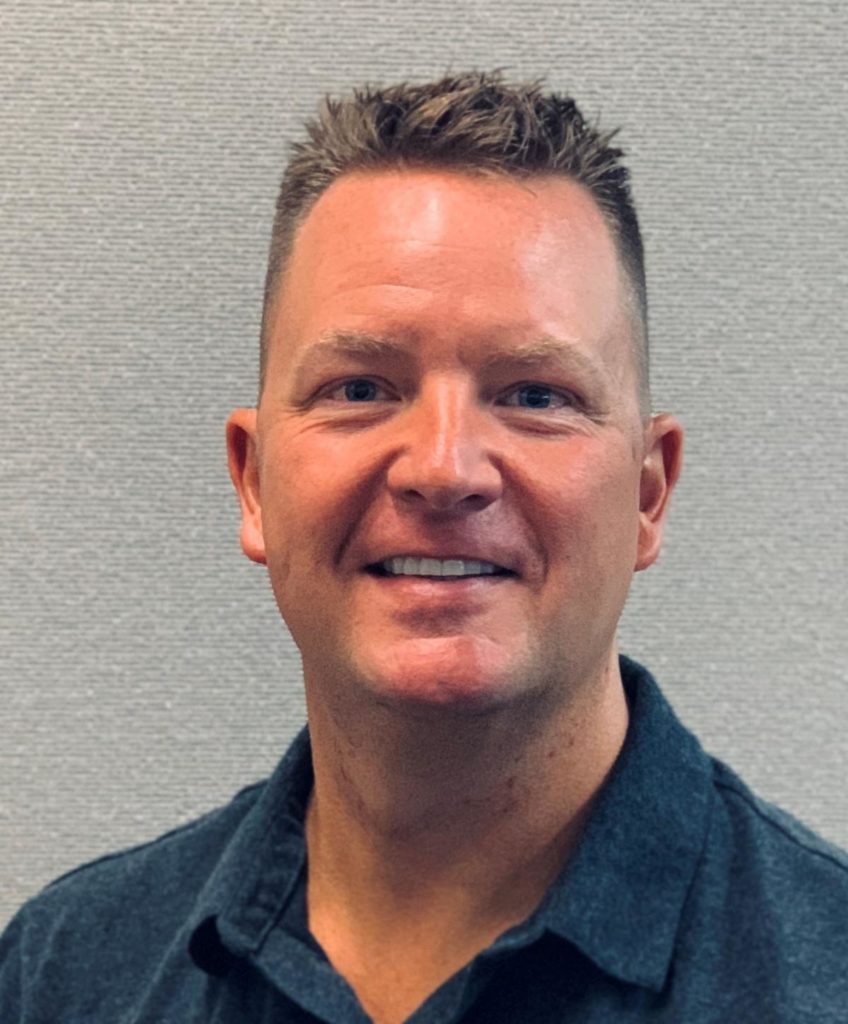 Brian Turtle, Goliath
Brian Turtle's love for playing great games is legendary, well beyond the aisles of toy trade shows across the country. Once you experience his ability to turn a game presentation into a booth party it is easy to understand his iconic launch into the industry. In 1994 Brian and a couple of friends, snowed in for a few days, developed a game sensation that became known as "The Six Degrees of Kevin Bacon". Following the late-night talk show circuit and other TV appearances, Brian found himself demoing the board game version of it for Endless Games who debuted its publication in 1997. The rest is history – Brian became an integral part of Endless Games wearing multiple hats including National Sales Manager, Marketing & PR, copywriting, and of course, developing new products with licensors and inventors. Having been a part of Endless Games, through the sale of the company 25 years later in 2021, Brian now continues his toy career with Goliath. Previous awards began with an award for Heroism for the Boy Scouts of America after rescuing his family from their burning home in 1985. Additional recognition includes Army National Guard Soldier of the Year and the most coveted position of host/emcee of ASTRA's Lip Sync Battle for the past five years.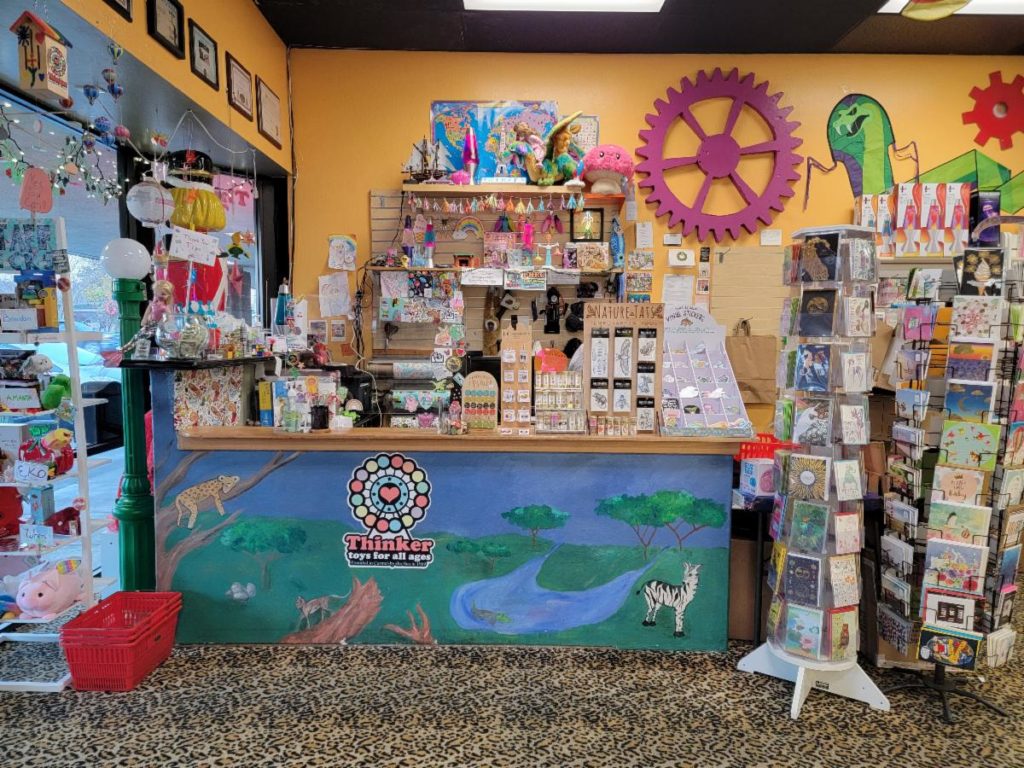 Thinker Toys, Carmel-by-the-Sea & Morgan Hill
This year's Retailer of the Year, Thinker Toys in Northern California, is multi-generational, both in families who have shopped it, and the family who owns it. Holly Horner, the current owner, was just 10 years old when her family purchased the Carmel By The Sea store. She began working holidays when she was twelve. After she graduated college and did some traveling, she became the store's first manager at the second location, Morgan Hill. During the shutdown in 2020, Holly formally took over the ownership. The two locations have always specialized in classic toys that make users participate, think, and actively play. Holly added her own passions to the store selections bringing in not only special gifts for all ages, but also making certain to curate pride merchandise and products that reflect diversity, ensuring the stores are safe places for all underrepresented populations such as the LGBTQIA community and POC. Most recently, the stores have received the awards of Morgan Hill Small Business of the Year 2020 and Best Toy Store in Monterey County 2022.
ToyFest West is hosted by Western Toy & Hobby Representatives Association and will take place in The Expo at World Market Center Las Vegas, March 9-11, 2022.
The Expo at World Market Center: 435 S. Grand Central Parkway, Las Vegas, NV
Wednesday, March 9: 9:00 am – 6:00 pm
Thursday, March 10: 9:00 am – 6:00 pm
Friday, March 11: 9:00 am – 4:00 pm
WMCLV Building C Showroom Dates:
March 7 – 10: 9:00 am – 6:00 pm, March 11: 9:00 am – 1:00 pm
For more information, to register and book hotel rooms please visit toyfestwest.com.