Following a period of acceleration in the company's growth and production volume, Xilam Animation is further expanding with the appointment of Julie Apperé in the newly created position of Talent Scout – Head of Talent Acquisition and Management.
Apperé is a highly respected and valued professional; by all artists, creative talent, technicians and production colleagues alike. In this newly created position, she will oversee the strategic scouting of talent, support the mobility of artists whilst also strengthening and promoting the Xilam brand at markets, festivals and in schools.
As part of her remit, Apperé will also play a crucial and strategic role in the development of the group's social policy by leading across all activations in support of the fundamental principles and values carried by the company. Namely the fight against discrimination, and the championing of diversity, inclusion and equal opportunities.
Reporting to Marc du Pontavice, President, and Dorothée Lanchier, Deputy Chief Executive Officer across Content and Production, this new position will focus on human capital and wellbeing, quality of life at work and responding to the rapid growth of the group's human resources department, whilst also reinforcing and cultivating the company's values.
Marc du Pontavice remarked, "For more than 10 years, Julie has been supporting Xilam's creative teams with huge success as well as kindness and professionalism. An expert in animation production, with great interpersonal skills that give her access to a wide network of talent, Julie is a major asset in engaging and uniting teams of artists and technicians. Today, we entrust her with the responsibility of being both the entry point and reference within Xilam for all artists, to accompany their individual journey in the service of the Group's collective projects. Xilam is committed to the value of talent and innovation for the success of our business projects."
Julie Appéré said, "Xilam employs 500 people across four sites – Paris, Lyon, Angoulême and Ho-Chin-Mihn-Ville – and I am delighted to take on these new cross-functional responsibilities, looking after human capital and employer branding. This function, which allows the company to prepare for new challenges, also opens up new development prospects for the years to come."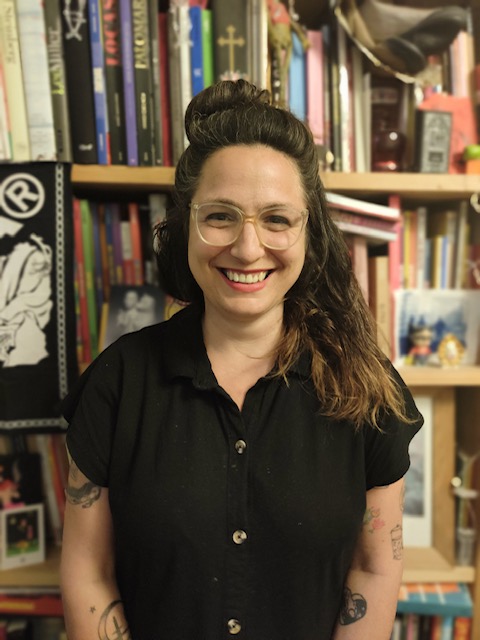 Julie Apperé – Talent Scout, Head of Talent Acquisition and Management, Xilam Animation