World-renowned chef, restauranteur, entrepreneur and philanthropist Wolfgang Puck is expanding his global empire in a partnership with Genius Brands International, Incorporated ("Genius Brands" or the "Company") (NASDAQ: GNUS), to create an all-new children's brand, Wolfgang Puck's Secret Chef Academy, for the worldwide marketplace.
Wolfgang Puck is considered the most iconic chef of our time. He has led a trailblazing life, feeding his gourmet creations to kings, queens, presidents, and movie stars. He has opened world class restaurants and worked passionately for his charities. Throughout it all, Puck has learned that food is the universal language; that a good meal can bring people of different backgrounds and cultures together; and most importantly, that any dream can be accomplished with hard work and determination. These values are the foundation of Wolfgang Puck's Secret Chef Academy.
Wolfgang Puck's Secret Chef Academy will feature an animated adventure series (52 x 11 episodes) that stars Puck voicing his own character. Creatively collaborating with Wolfgang Puck, Genius Brands is also developing a global licensing, merchandising, promotions and retail program that will feature themed subscription boxes containing lots of fun recipes from all different types of cuisine for kids to create; a line of branded merchandise for children in categories, including publishing, cooking tools, apparel, home goods, among others; a new private food label for kids; a dedicated YouTube channel featuring short-form content; a dedicated website and social media channels; and much more!
Wolfgang Puck stated: "Wolfgang Puck's Secret Chef Academy is at its core a celebration of food and culture around the world, and an exploration of how we are all connected through our shared love of eating a delicious meal. I am extremely passionate and committed to teaching kids and parents about nutrition and the value of cooking meals with healthy ingredients. Equally important is helping reinforce their understanding of how food goes from farm to table and touching on issues near and dear to my heart such as the elimination of global hunger. Our goal is to deliver these increasingly important messages in an easy to understand and entertaining manner. I look forward to working with my friend Andy Heyward and the Genius Brands team to fulfill a lifelong dream of reaching kids through my life's work."
"I have had the privilege of knowing Wolfgang for many years and have been fortunate enough to experience his culinary magic from the beginning. I have always wanted to collaborate with him on a children's project. His level of skill, passion, creativity and commitment is truly unparalleled," said Genius Brands Chairman & CEO Andy Heyward. "Our goal for Wolfgang Puck's Secret Chef Academy is to create an atmosphere of 'James Bond meets Julia Child' with a state of the art kitchen and supersonic gadgets, all while highlighting the importance of health, nutrition and sustainability through our storylines and characters' journeys. We are creating a one-of-a-kind immersive experience through entertainment and merchandise for worldwide distribution."
Genius Brands Chief Brand Officer Kerry Phelan commented: Wolfgang Puck's Secret Chef Academy is Inspired by Wolfgang's global brand recognition, and it is incredibly important to us that we create a brand that honors his vision of delivering an experience that celebrates cuisine around the globe and teaches kids to respect and be inspired by different cultures. We truly believe the next generation will fall in love with food, friendship and family and will learn that there is nothing better than a shared meal to bring people together!"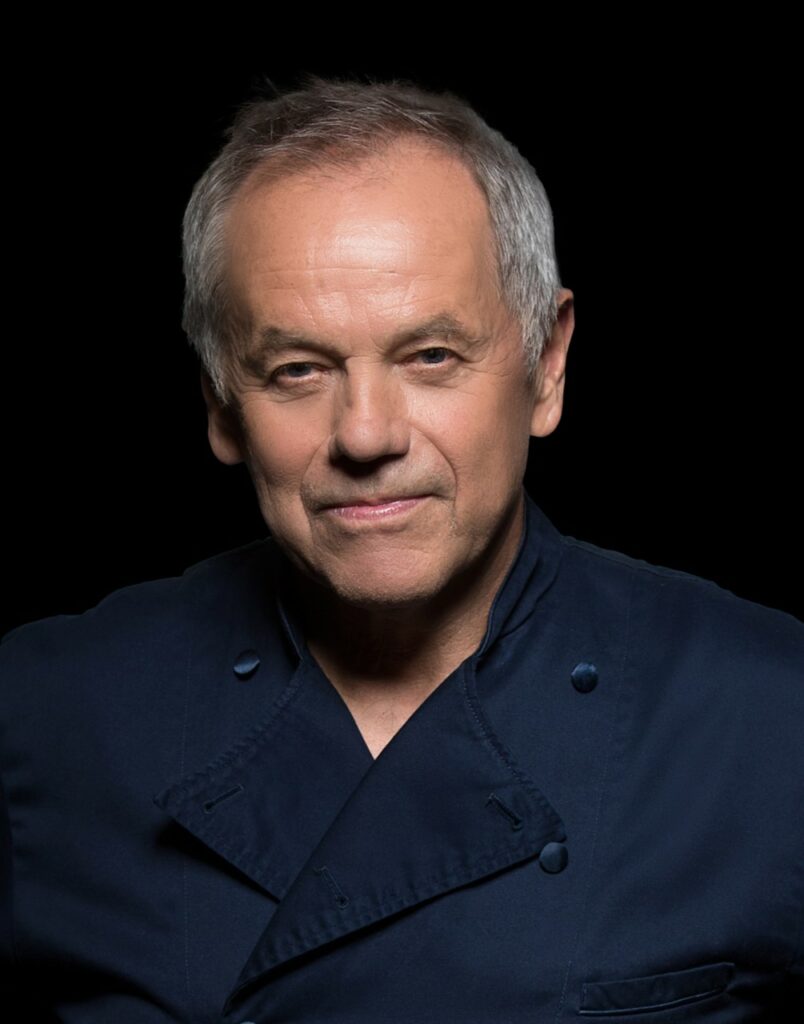 Wolfgang Puck – World-renowned chef, restauranteur, entrepreneur and philanthropist