Hasbro, Incorporated, a global play and entertainment company, has unveiled an all-new NERF product innovation ahead of San Diego Comic-Con International with the NERF Pro Gelfire Mythic Full Auto Blaster, which is available to pre-order starting July 19 at 10:00 a.m. PT / 1:00 p.m. ET at Hasbro Pulse, Walmart, Target and Amazon. The blaster fires hydrated super absorbent polymer rounds, using patented technology exclusive to NERF. With a suggested retail price of $79.99 and for ages 14 years & up, the product is expected to be on shelves by November 1, 2022.
Included with 10,000 dehydrated NERF Pro Gelfire soft super absorbent polymer projectiles, the NERF Pro Gelfire Mythic blaster features a feed hopper that holds 800-hydrated rounds. Add water to hydrate the rounds and release them at a high velocity, allowing the rounds to burst on impact when they hit a target, no pickup needed.
"As an exclusive to NERF, the patented innovations in the NERF Pro Gelfire Mythic blaster pave the way for a new NERF blaster category, further cementing NERF as a leading social, active play lifestyle brand," said Adam Kleinman, SVP & GM, NERF, Hasbro. "We have such a wide variety of NERF products available for fans of all ages, and the NERF Pro GelFire Mythic blaster is the perfect addition for fans desiring high-energy, action-packed NERF experiences. Outdoor play and competitive sports fans are going to love the new NERF Pro GelFire Mythic Blaster."
The blaster has full-auto and semi-auto modes and includes a removable barrel, extendable stock, protective eyewear, rechargeable battery, and a universal USB-A to USB-C charging cable. (*Requires USB-A wall charger, not included.) Select full auto or semi auto mode and release up to 10 rounds per second for extreme rate of release bringing more fun to your outdoor games.
For more updates on the new blaster and other NERF news, follow the official brand social channels on TikTok, Instagram, Facebook, and YouTube. You can also follow the new NERF mascot, Murph, on Twitter. #FuelYourFire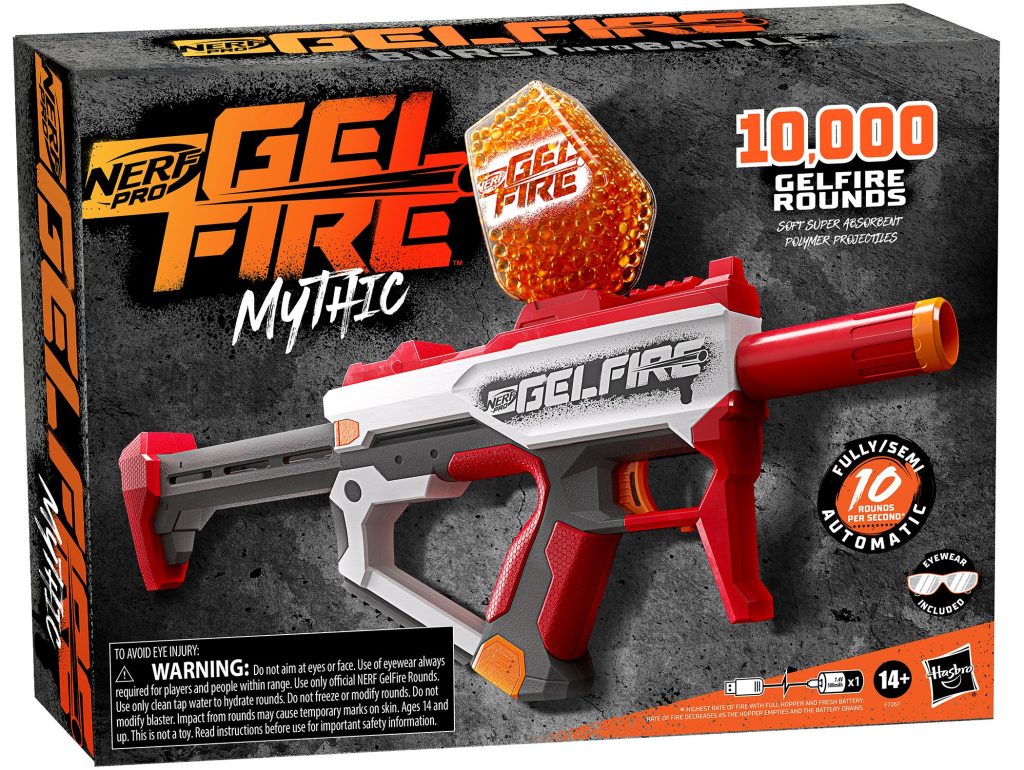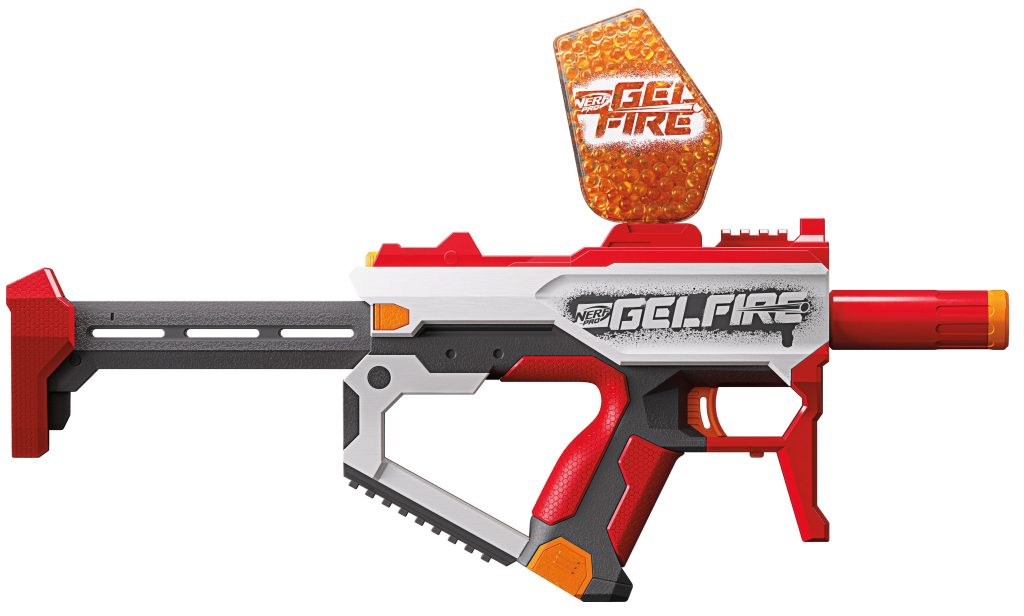 Hasbro is a global play and entertainment company committed to making the world a better place for all children, fans and families. Hasbro delivers immersive brand experiences for global audiences through consumer products, including toys and games; entertainment through eOne, its independent studio; and gaming, led by the team at Wizards of the Coast, an award-winning developer of tabletop and digital games best known for fantasy franchises Magic: the Gathering and Dungeons & Dragons. The company's unparalleled portfolio of approximately 1,500 brands includes Magic: the Gathering, NERF, My Little Pony, Transformers, Play-Doh, Monopoly, Baby Alive, Dungeons & Dragons, Power Rangers, Peppa Pig and PJ Masks, as well as premier partner brands.