Over the weekend, the Alma Train Party was held in Grand Central Station, inviting local families to show up and celebrate with Alma's Way series creator Sonia Manzano. The event was a rousing success, seeing high attendance from children and their families. The special "block party"-like event featured activities and stations from some of the Bronx's most famous institutes.
Guests were invited to take photos with the Alma costume character, be among the first to play the interactive new Alma Train digital game, meet real female MTA subway conductors, just like Alma's Tía Gloria (played by Sharon Montero) in the series, enjoy special activities from The Bronx Children's Museum, The Bronx Zoo, The Bronx River Alliance, and the New York Public Library, learn traditional Puerto Rican Bomba dancing from the Bombazo Dance Company, groove to live music from Music Under New York band Hasta La Zeta, and more!
Check out photos of the Alma Train Party below! For more information on Alma's Way, or the Alma Train Digital Game, visit https://pbskids.org/almasway/games.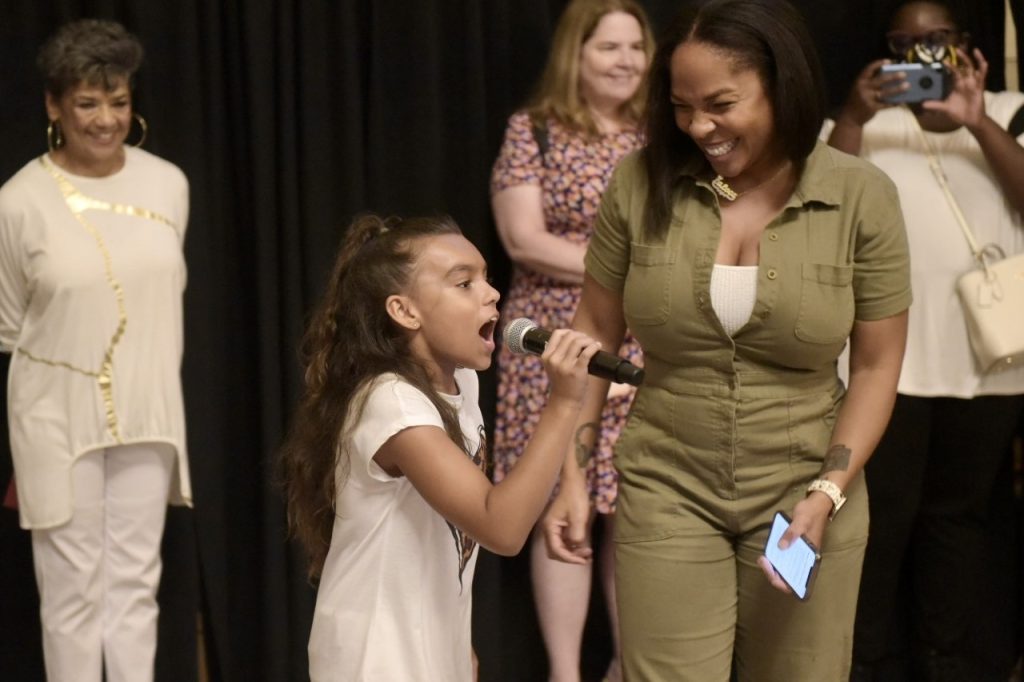 Center: Summer Rose Castillo – Voice Actor of Alma,  Right: Sharon Montero – Voice Actor for Tía Gloria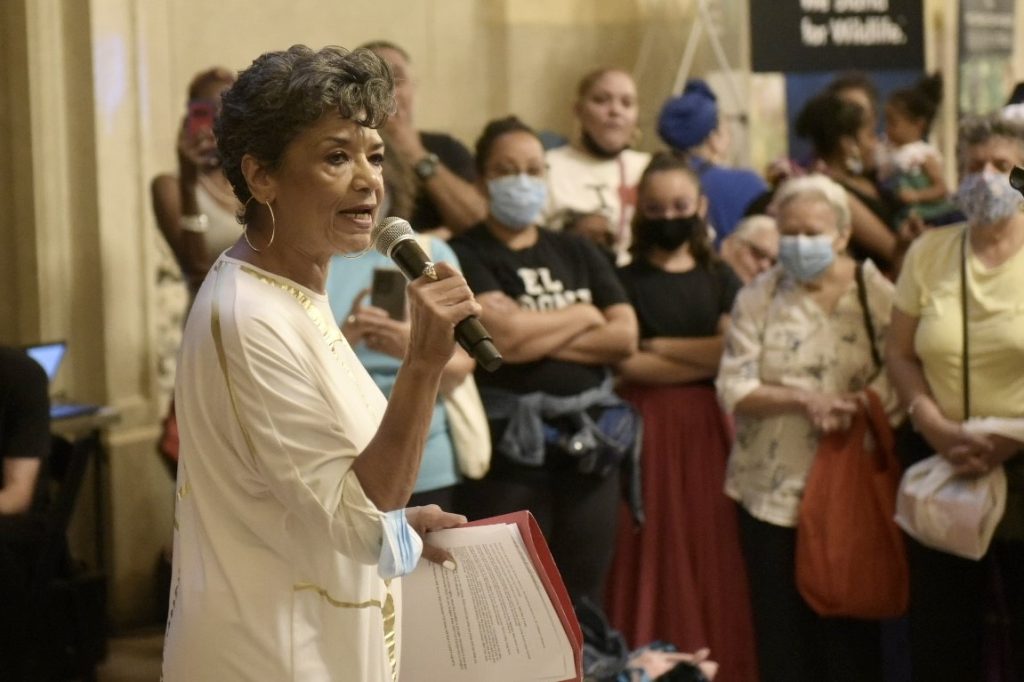 Pictured: Sonia Manzano – Creator and Producer of Alma's Way, Voice Actor for Granny Isa