Following the success of Create A Castle on Shark Tank, including a winning deal with billionaire retail whiz Kendra Scott, the firm's founder/inventor, Kevin Lane, hit the road to do his two favorite things: building sand and snow castles, and visiting retailers carrying his award-winning line. And since Create A Castle had recently hit 900 Target stores, those were in his sights as he drove back from a sand castle building event in Florida to his Connecticut home base. On the way, he passed a Target store in Opelika, AL and stopped in to see how his new Create A Castle BuildMaster was being displayed.
He introduced himself to the Store Manager and noticed a mother and son looking at the product, so he then introduced himself as the inventor. They were especially thrilled because they had seen Kevin, along with his co-founder wife Laurie, on Shark Tank . So, "spur of the moment", a promotion was born as he bought them the kit. That was followed-up with stops at 5 more Target stores on his trip north, repeating the same process for surprised shoppers at each of them. Even better, all of the winners have gotten back to him with news that many of their friends and neighbors have bought Create A Castle BuildMaster at Target as a result.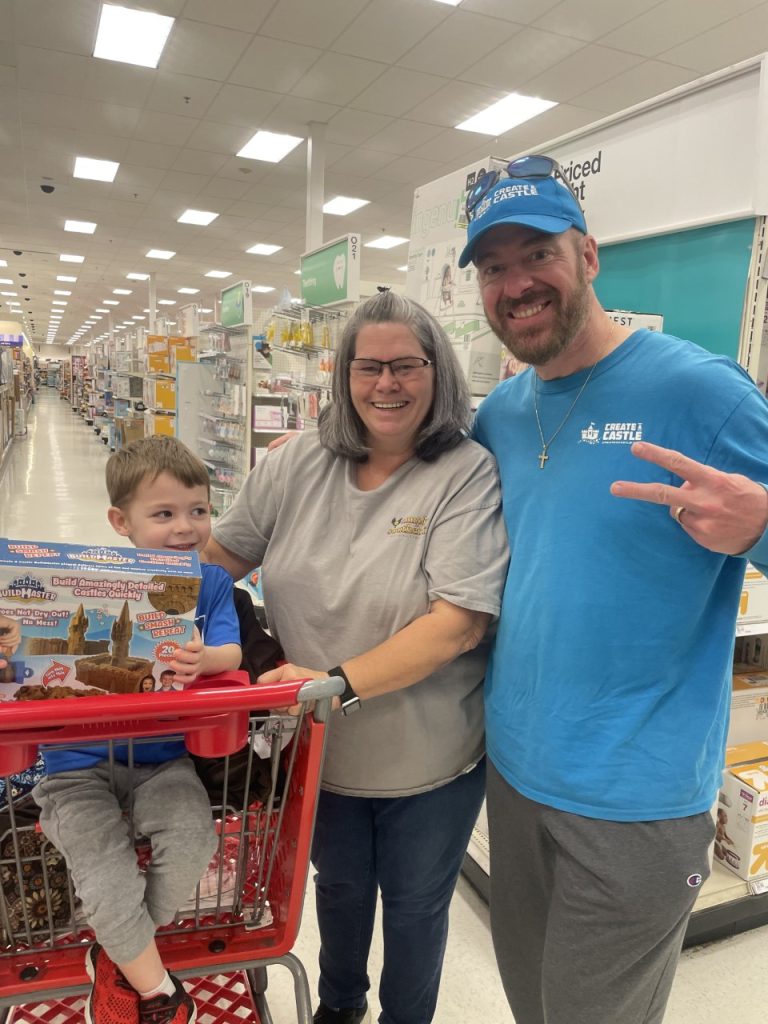 So, as they saying goes – "Attention Shoppers!" – because you never know when it might be Kevin Lane with a surprise winning gift in hand!