Sesame Workshop, the nonprofit media and educational organization behind Sesame Street and over five decades of other award-winning content and programs that support children and families around the world, announced that Gaby Sulzberger was elected the new Chair of the Board of Trustees, effective November 2023. Sulzberger has been on Sesame Workshop's Board of Trustees since 2019. She succeeds the current Board Chair, Frans Hijkoop, who joined the Board in 2013. Sulzberger will be the first African American woman to Chair the Sesame Workshop Board.
Since the 1969 launch of Sesame Street, Sesame Workshop has expanded to reach children, families, and fans in more than 150 countries. The nonprofit advances its mission to help children grow smarter, stronger, and kinder through a wide range of research-based educational media, formal education, and philanthropically funded social impact programs —all featuring beloved characters and quality families know they can trust.
"We are thrilled that Gaby has graciously committed to leading Sesame Workshop's Board at a time when our mission is needed more than ever," said Steve Youngwood, CEO of Sesame Workshop. "With her vast and varied experience across the worlds of nonprofit organizations, both public and private companies, and our own Board, Gaby brings a wealth of knowledge, strong leadership, and incisive strategic thinking to the role. We look forward to working closely with her as the Workshop moves into our next exciting chapter."
"I am honored to take on this new role, while also quite humbled by Sesame Workshop's exceptional legacy built by the leaders who have come before me," Sulzberger added. "We have such an extraordinary opportunity ahead of us to make a meaningful difference in the lives of children around the world. I am grateful to follow the strong leadership of Chair Hijkoop, and honored to do my part to continue the legacy of Sesame Workshop."
"It has been a real privilege to serve as Sesame Workshop's Board Chair. We have a talented leadership team and a remarkable group of experienced, dedicated trustees," said Frans Hijkoop. "I look forward to working with Gaby during the transition and take great comfort knowing that Board leadership is in good hands."
Sulzberger is a seasoned financial executive who has spent the majority of her career in social impact investing. She currently serves as a Senior Advisor at Two Sigma and Centerbridge Partners. She is a trustee of the Ford Foundation and the Metropolitan Museum of Art and serves on the boards of MasterCard, Eli Lilly, and Warby Parker.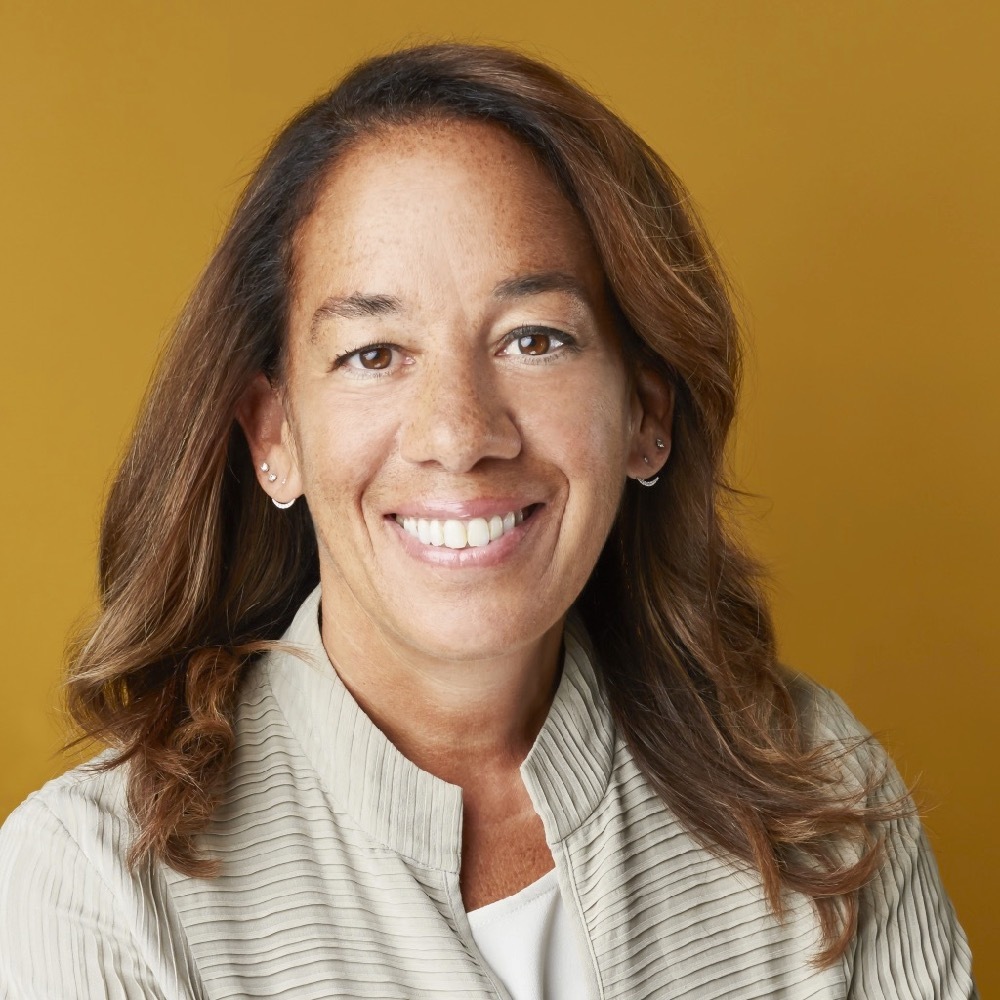 Gaby Sulzberger – Chair of the Board of Trustees, Sesame Workshop