Environmentally conscious, woman owned, and mother run toys and goods company eeBoo understands that back-to-school preparation can never happen too soon. For 2023, eeBoo has curated a host of helpful and educational products for different age groups to make this school year a happy and healthy one.
eeBoo Back-to-School Preschool:
Shark Biggies and Sketch Book [New Release for Fall 2023!] – Shark themed, silver striped, chunky pencils with high quality colors and beautiful matching pad. Sketchbook contains 60 pages of FSC certified paper.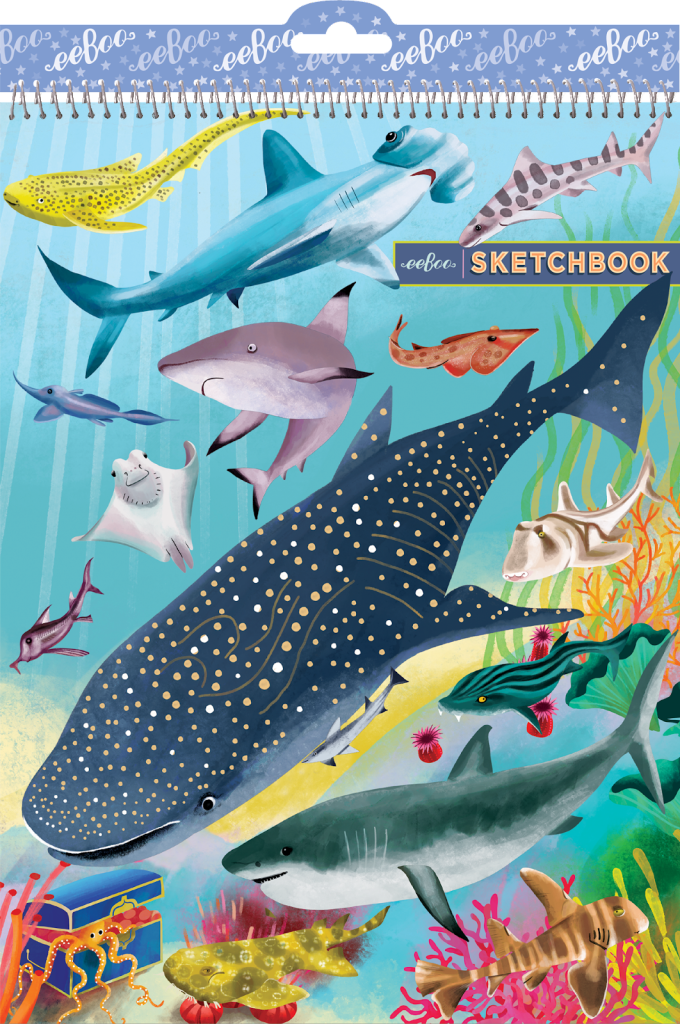 Woodland Friends Lacing Cards [New Release for Fall 2023!] – Sturdy die-cut boards feature die-cut animals to dress-up. Safely learn to develop hand-eye coordination safely.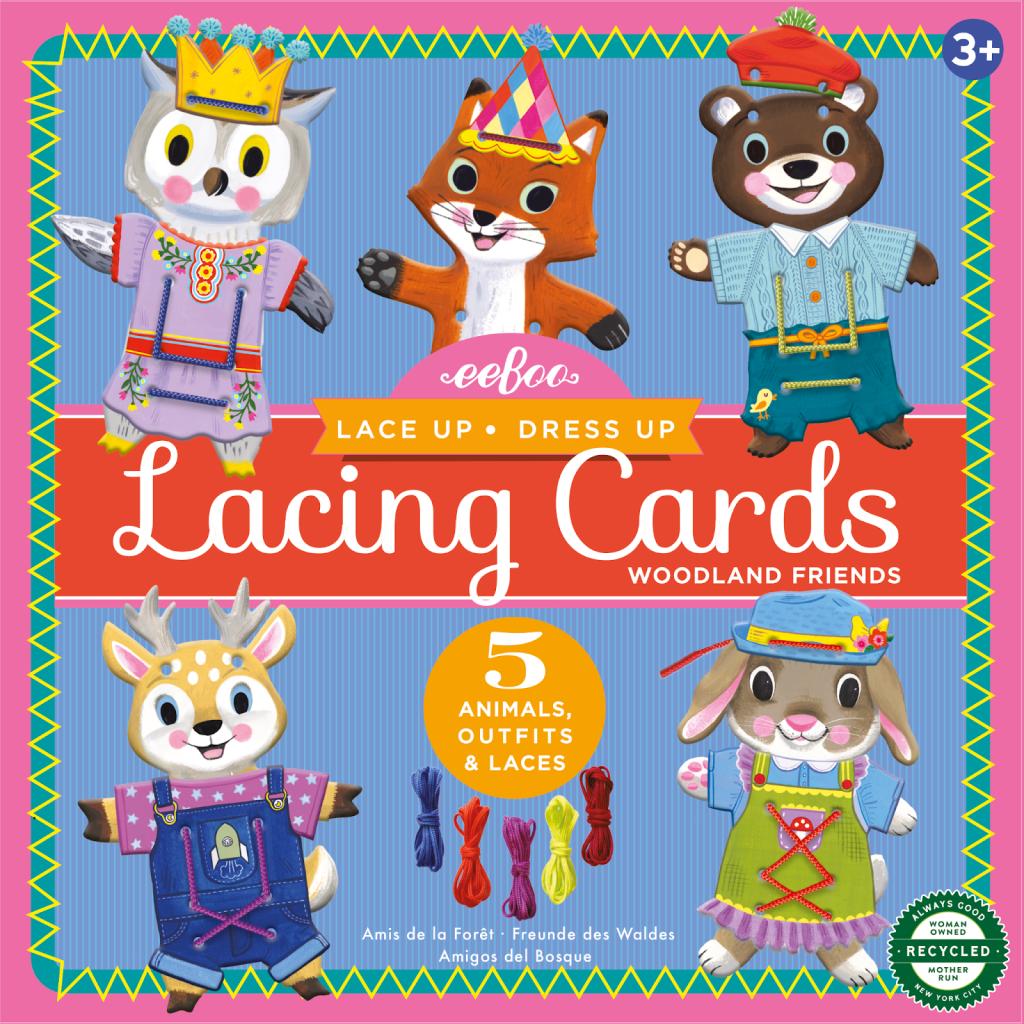 Anytime Centering Cards [New Release for Fall 2023!] – Developed in consultation with parents, teachers, and a highly respected child psychologist, eeBoo's Centering cards are an invaluable resource for parents and caregivers. 36 illustrated cards offer exercises that employ a variety of strategies including: breathing, sensory cues, and visualizations to calm, redirect, and focus a child.
eeBoo Back-to-School Elementary School:
Human Anatomy 48 Piece Puzzle [New Release for Fall 2023!]  – The set of sturdy puzzles includes: 4 information-rich, 48 piece puzzles meticulously detailing the Skeletal, Muscular, Digestive, Nervous, Reproductive, and Endocrine Systems. Includes a full color poster! Always more to learn!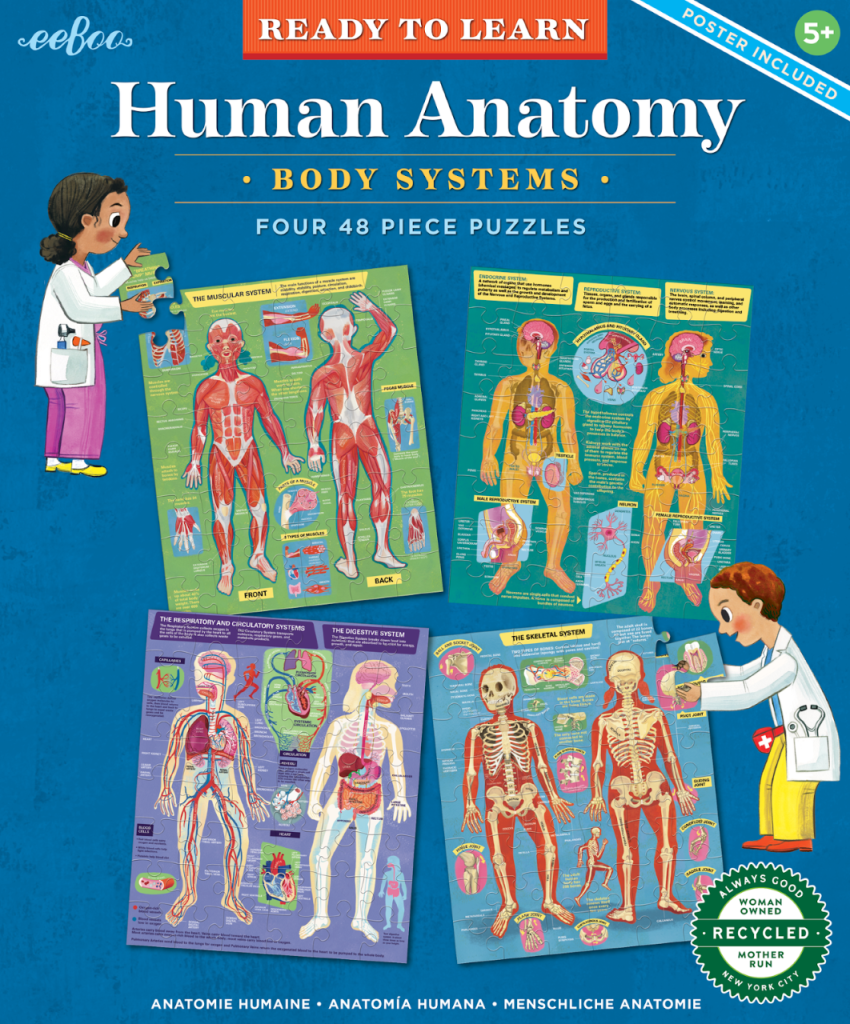 100 Colors Double-Sided Pencils [New Release for Fall 2023!] – A full spectrum of creativity at your fingertips with 100 extremely, high quality colors in a vibrant desktop canister. Each pencil is double sided and foil stamped with exquisite patterns. A pleasure to use.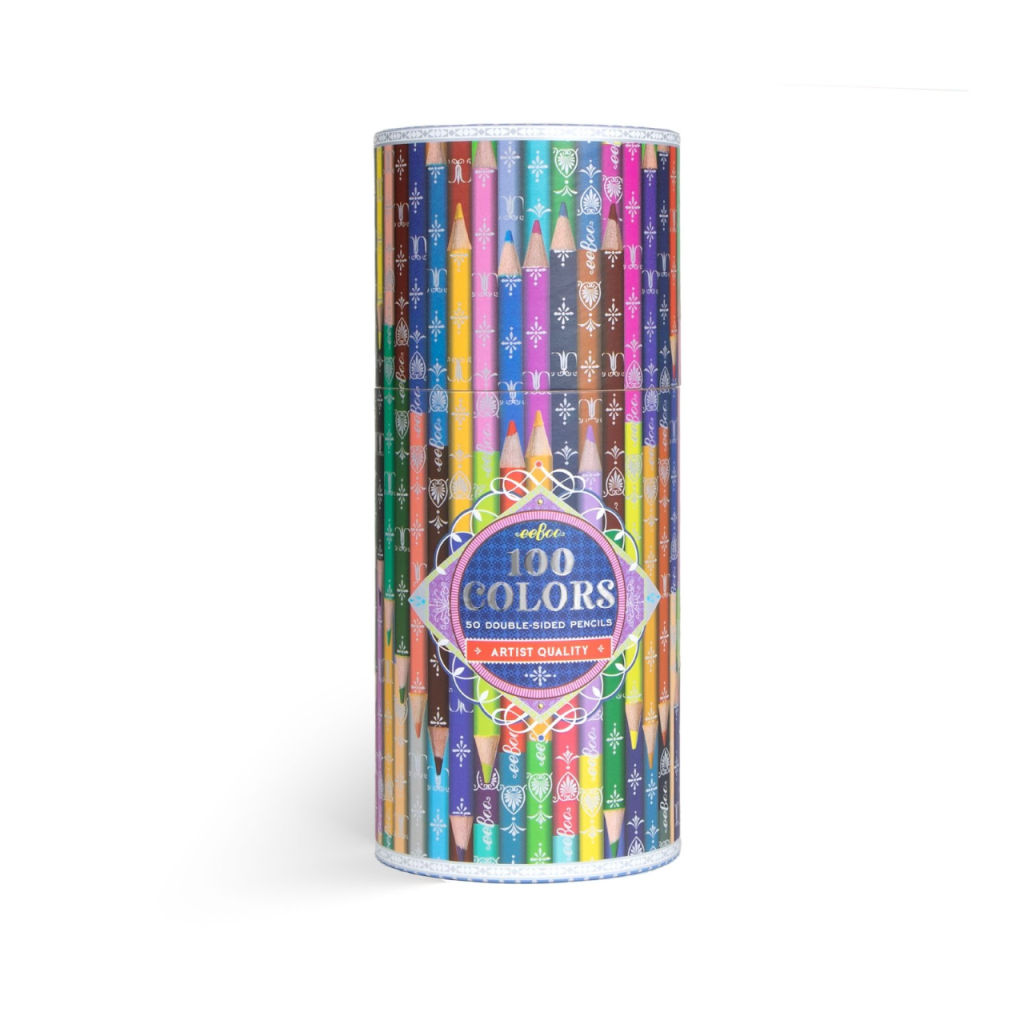 Solar System and Beyond 48 Piece Giant Puzzle [New Release for Fall 2023!] – An extra-large floor puzzle packed with detail and educational moments of discovery. Includes a colorful 20" x 16" poster identifying the planets, telescopes, astral effects and other details.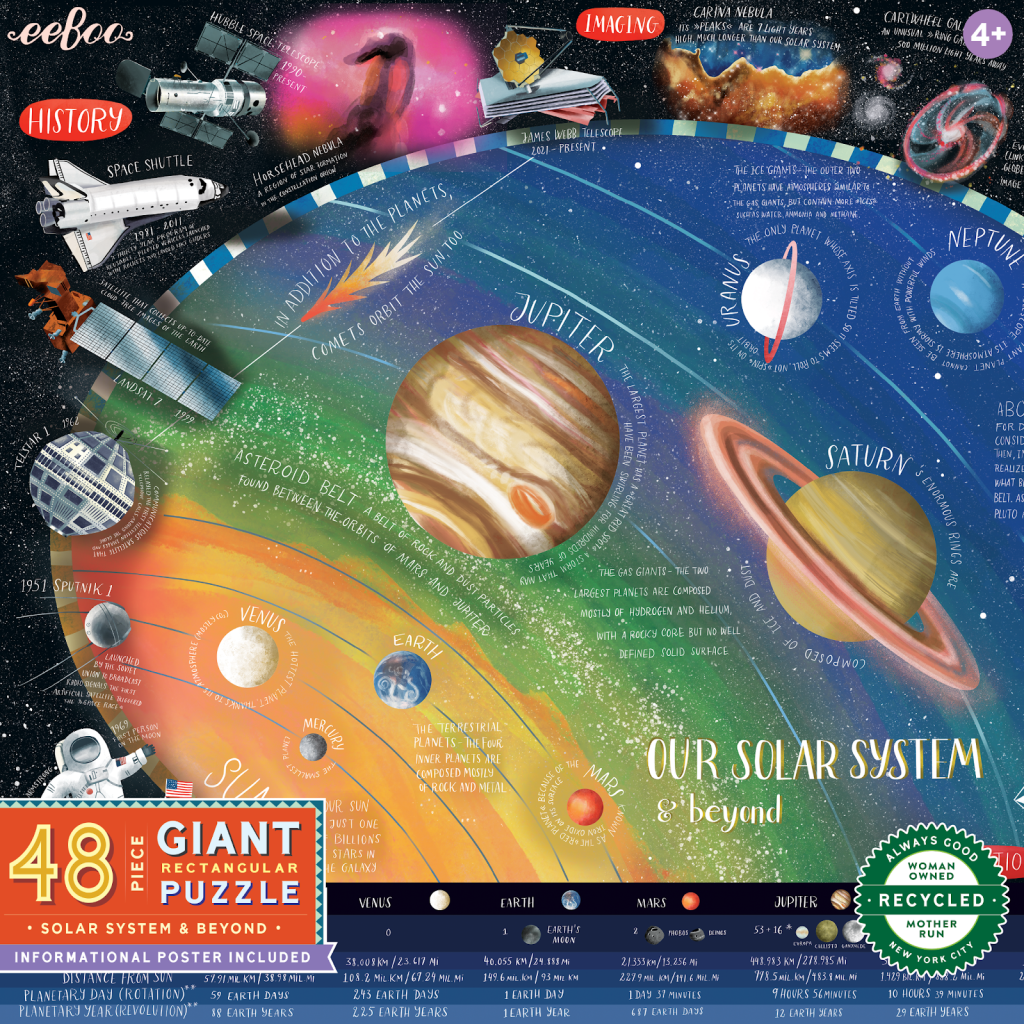 Let's Talk Conversation Cards [New for 2023!] – Encourage conversations that develop empathy and the ability to recognize and read social and emotional cues. Engaging prompts and artwork offer opportunities to analyze and explore social dynamics and share experiences. These cards will expand an adult's understanding of the child and the child's understanding of the world.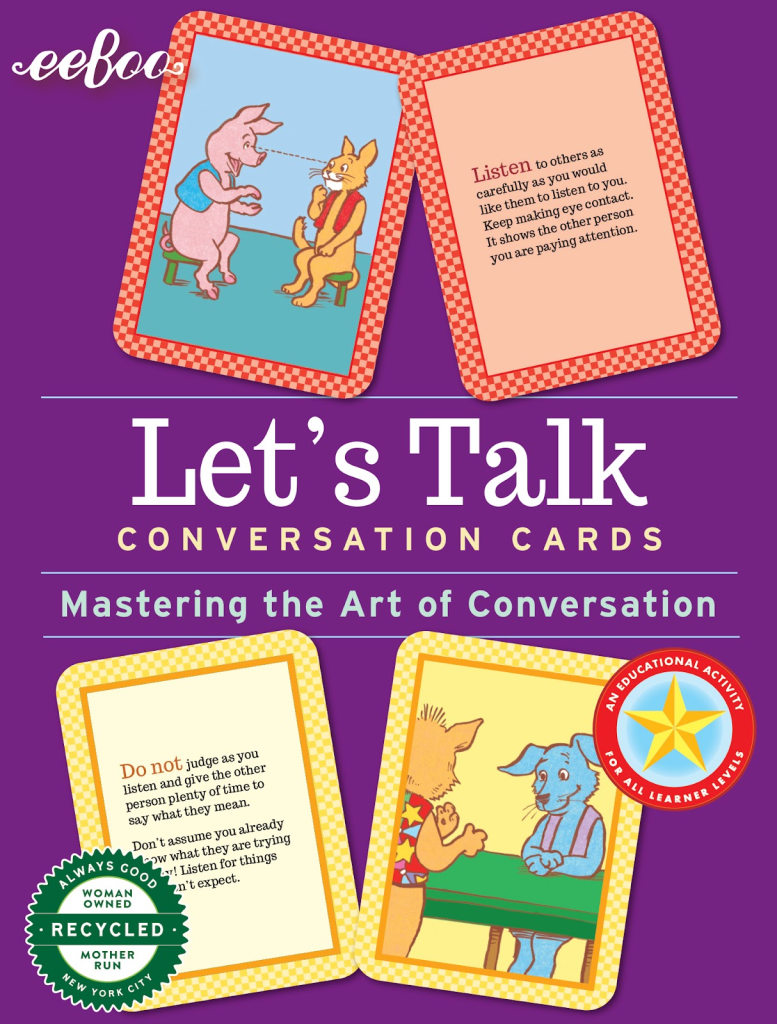 Alphabet Train Ready to Learn 36 Piece Puzzle [New for 2023!] – From Armadillo to Zebra, a lively set of passengers ride the train in this extra-long puzzle. Learn ABCs while meeting a variety of animals. Comes with a separate full color poster. Printed on FSC certified paper and mounted to recycled cardboard.