Falcon's Beyond Global, LLC, a diversified global entertainment, consumer experience, and technology enterprise that accelerates intellectual property (IP) activations concurrently across physical and digital experiences, announced that it has named Toni Caracciolo as Executive Vice President of Marketing and Branding, reporting to company President Simon Philips.
In this newly created position, Caracciolo will advance the strong momentum Falcon's has established over the past year as the company launched multiple projects, initiatives, and experiences across its three core business units: Falcon's Creative Group, Falcon's Beyond Destinations and Falcons Beyond Brands. Her deep travel experience is particularly relevant to the planned future growth of Falcon's Beyond Destinations. Through this division, earlier this year, Falcon's opened both Falcon's Resort by Meliá | All Suites Punta Cana and the adjacent Katmandu Park | Punta Cana, the first theme park of its kind in the Caribbean, together offering a unique "resortainment" hospitality experience.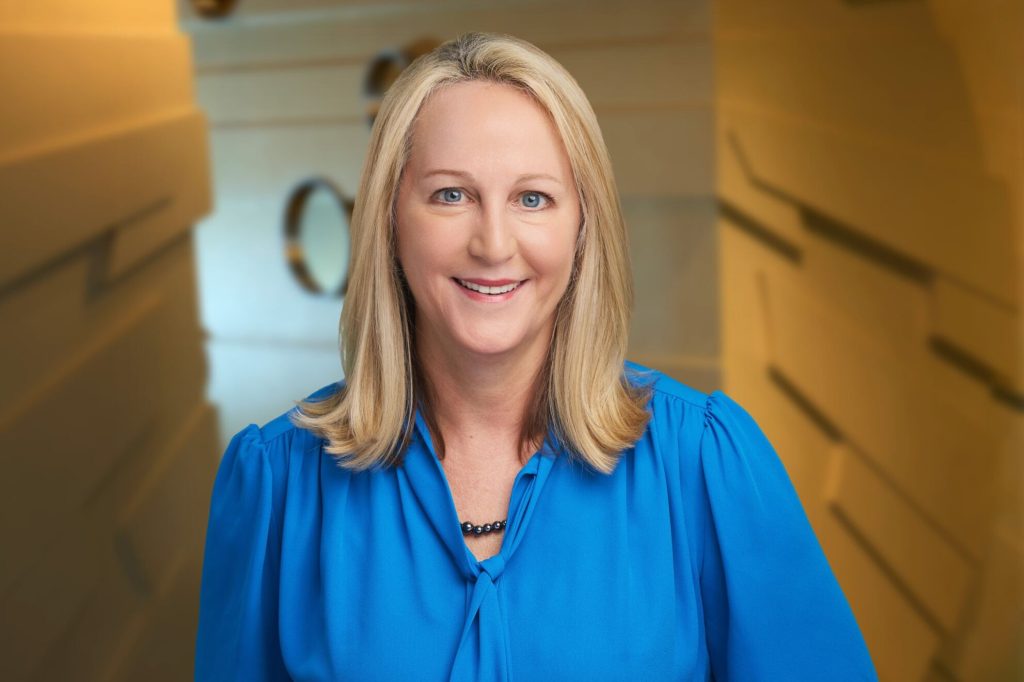 Toni Caracciolo – Executive Vice President of Marketing and Branding, Falcon's Beyond
"Falcon's Beyond is a company on a rapid international growth trajectory. I am both thrilled and honored to help bolster awareness for the brand and launch future projects across our multiple lines of business," said Toni Caracciolo. "I'm excited to leverage my deep and diverse industry experience and relationship building to develop marketing programs that elevate the brand's remarkable story across travel, theme parks, consumer products, entertainment content, and so much more."
Caracciolo joins Falcon's as the company embarks on the second half of an already successful year marked by multiple announcements of new entertainment content, consumer products and virtual platforms. The company recently announced the development of its first animated series, a preschool show featuring Boro the Yeti™, one of the breakout characters first introduced at the original Katmandu™ theme park in Mallorca, Spain. Falcon's also debuted its first e-commerce consumer products' website, Shop Falcon's Beyond™(shop.falconsbeyond.com), featuring a range of apparel, accessories, toys, and a new original trading card game based on the Katmandu franchise. The company also released its first mobile game, Katmandu: EtherMerge and debuted BEYONDLAND on Roblox.
"The significance of the addition of Toni's role at Falcon's represents a deep commitment to invest in our global marketing organization during this time of rapid growth," said Cecil D. Magpuri, CEO of Falcon's Beyond. "Toni is an exceptional marketing leader who brings her impressive background in the theme park and hospitality industry to our leadership team. She is an invaluable asset and will drive brand awareness while significantly impacting our business growth."
Before joining Falcon's, Caracciolo was Vice President of Global Marketing at Visit Orlando, the official tourism association for Central Florida, the most visited destination in the United States and theme park capital of the world where she drove successful marketing campaigns that resulted in record breaking visitation. Prior to Visit Orlando, she served as Vice President of Sales and Marketing at SeaWorld Parks & Entertainment Inc. (SEA), where she oversaw all marketing and sales strategic planning, brand management, project implementation and result analysis across three SEA theme park Orlando brands: SeaWorld, Aquatica, and Discovery Cove. During her time at SEA, Caracciolo led the marketing to launch the company's largest expansion in history, Antarctica: Empire of the Penguin, where her experiential integrated program won more than seven industry awards including the International Hermes Creative award and the Flagler Award.
"Toni's extensive experience in hospitality and entertainment, working with some of the world's most recognized brands, made her the unquestioned top choice for this important new position at Falcon's," said President Simon Philips. "Complementing her industry experience are her skills as a communicator and business leader that are invaluable to a company like ours that is on the cusp of massive global growth and the eve of becoming a publicly listed company."
Caracciolo has served on several boards of directors, including on the executive board of Harbor House of Central Florida and Visit Florida. She is also active in memberships with the South Lake Chamber of Commerce and serves as an MBA Mentor and Guest Lecturer at the University of Central Florida.
Falcon's impressive growth across its multiple business categories parallels last year's news, to become a publicly listed company through a definitive merger agreement with FAST Acquisition Corp. II ("FAST II"), a special purpose acquisition company founded by Doug Jacob and headed by Sandy Beall. Upon the closing of the transaction, the new combined company will be named "Falcon's Beyond Global, Inc." and is expected to be listed on Nasdaq under the ticker symbol "FBYD." More information about the transaction can be found in the Investor Relations section of Falcon's Beyond website.