IMC Licensing Signs Agreement to Represent Emergen-C
IMC Licensing, a full-service licensing agency specializing in consumer product brands, has announced a representation agreement with Alacer Corp., a developer and manufacturer of dietary supplements and nutritionally enhanced products. IMC Licensing will be representing the Emergen-C brand of effervescent drink mixes that boost the immune system and energy level. IMC will grow the Emergen-C brand through products that focus on the brand's delivery system, enjoyable taste, natural flavors, and natural sweeteners.
Paul Frank Inks Licensing Agreement with Fashion Depot
Paul Frank Industries has announced a licensing partnership with Fashion Depot, a division of Intermoda Fashion Group. Fashion Depot will produce Paul Frank licensed product for Mexico and Latin America. The line will debut this August with products for infants, toddlers, boys, and girls in department stores such as Palacio de Hierro and Liverpool. Fashion Depot will debut the juniors and young men collections next year. Price points for the collection range from $19–$29.
Big Idea Entertainment Releases New VeggieTales DVD for the Holiday Season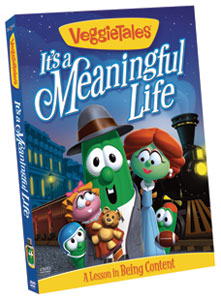 Big Idea Entertainment will release the new VeggieTales DVD VeggieTales: It's a Meaningful Life this October. A comprehensive marketing and advertising campaign will support the DVD's launch, with licensing and promotional partners such as Burger King, McDonald's, Chuck E. Cheese's, Denny's, KFC, Gymboree, Gund, American Greetings, Show Hope, Family Life, and more. In addition, Big Idea Entertainment will promote the release with branded interactive grocery carts for children in certain Kroger and K-mart locations.
THQ Announces Darksiders Licensed Merchandise
Video game publisher and developer THQ has announced the first products from its new licensing and merchandising division. The company is licensing its action/adventure video game brand, Darksiders, into two new product categories. Udon Entertainment will be releasing official Darksiders art books, featuring original artwork from the game's creative director (and comic book artist) Joe Madureira, as well as concept art for the game. SOTA Toys will be producing collector-quality statues of characters from the game, starting with a 14-inch statue of War, the lead character of the game. Both of these new licensed products will be available at the San Diego Comic Con. THQ is planning to add more licensed products to the Darksiders brand in the coming year.