Global Icons Signs Ford Motor Company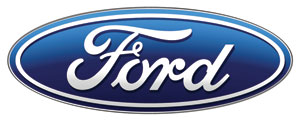 Global Icons announced its exclusive worldwide representation agreement with Ford Motor Company. Global Icons will support Ford's strategic brand initiatives by increasing brand exposure through engaging product collections worldwide.
The Global Icons team will seek out licensing partnership opportunities to build branded merchandise collections for the die-hard automotive enthusiast and the everyday consumer looking for quality products.
"Ford has a family of millions throughout the world that trust in, and celebrate, their Ford vehicles," said John Nens of Ford's global brand licensing and corporate identity, in a statement. "We are confident Global Icons will help realize Ford's vision through licensing and deliver the expected brand promise accelerating our brand strategy forward," The brand extension development will focus on lifestyle products such as apparel, collectibles, home goods, and sporting equipment that provide entertainment and enjoyment as well as essential items such as automotive accessories, mobility products, electronics, and tools that offer consumer solutions.
Mike Gard, COO and partner of Global Icons, added, "Ford will be backed by our global team of licensing experts and together we will optimize the brand potential and increase market visibility through global licensing endeavors."
HIT Signs Deals with KidKraft, Kids Only
HIT Entertainment has entered into two first-time licensing deals with KidKraft and Kids Only, Inc. for Thomas & Friends children's room décor and furniture lines. Both lines will be available at leading mass retailers throughout the United States and Canada in the spring.
KidKraft plans to develop a line of Thomas & Friends wood furniture including a toy box, toddler bed, table and chair set, and a step 'n store. Kids Only (a division of Jakks Pacific) will be producing a variety of metal and plastic room décor and patio furniture products. This is the first time a line of patio furniture has been developed for Thomas & Friends.
Harlem Globetrotters Signs Freeze for Apparel
CPLG, Cookie Jar Entertainment's licensing arm and the exclusive global licensing agent for the World Famous Harlem Globetrotters, have inked a licensing deal with Freeze, a division of Central Mills, to create Harlem Globetrotters apparel.
Launching in June 2011, the Harlem Globetrotters apparel from Freeze will feature T-shirts, fashion knit tops, and hoodies for men, boys, and juniors that will be distributed at department, specialty, and mass merchandiser stores; and athletic shorts, track suits, and tank tops for men and boys that will be distributed in sports retailers.
Marvel, NBA in Deal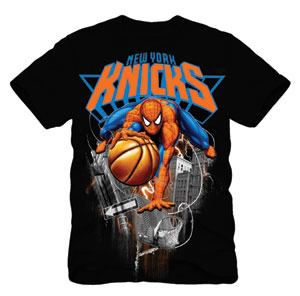 Marvel Entertainment and the National Basketball Association announced a collaboration earlier this week to launch an exclusive collection of co-branded merchandise featuring NBA team logos alongside Super Heroes in the Marvel Universe.
The Super Hero-inspired line will include co-branded apparel and accessories, with artwork featuring a variety of Marvel Super Heroes—including Spider-Man, Iron Man, and Captain America, among many others—dressed in NBA team colors and logos.
The collection will launch with headwear and apparel, including T-shirts and sweatshirts by C-Life, in sizes ranging from infant to adult, as well as headwear by New Era, and will look to expand into other key categories, including sporting goods and novelty items. Modell's and Madison Square Garden will launch the New York collection and the Staples Center will be the first destination for L.A. Lakers co-branded merchandise to debut at the NBA All-Star game on February 20. The products will then be made available in other national and regional sporting goods retailers, specialty stores, additional NBA arena stores, and mid-tier channels sports apparel departments.
Nesquick in Licensing Deal
Evriholder Products announced its newest licensing agreement with the Nesquik brand of flavored milk powder, syrup, and ready-to-drink products. Evrilholder will manufacture drinkware, serveware, and kitchen gadgets including: straws, sippers (with and without straws), containers, dispensers, juice box holders, pitchers, and popsicle molds.
The Nesquik product offering is designed to be merchandised adjacent to Nesquik products on clip strips, in counter, and as part of floor displays. The product line is expected to launch in late 2011. The deal was brokered by Nancy Bailey & Assoc.