Discovery Expands Pet Business
Discovery Communications announced plans to extend its Animal Planet branded pet line with three new North American-based licensing deals with All for Paws, Fabuleash, and Pearlessence. This further expands the brand's presence in the pet arena. All deals were brokered on behalf of Animal Planet by its licensing agent, The Joester Loria Group.
These new licenses augment an already successful branded pet line from Merchsource, available at Macy's, Kohl's, JCPenney, Bed Bath & Beyond and other regional accounts.
The companies will offer the following:
All for Paws: A comprehensive collection of Animal Planet cat and dog accessories featuring beds, bowls, carriers, crates, feeders, kennels, collars, leashes, and toys. All for Paws will also offer an extensive range of both plush and rubber toys, as well as a number of eco-friendly items. The products will be available in pet and specialty stores in fall 2011.
Fabuleash: This collection includes a variety of brushes, combs, scissors, clippers, nail files, and trimmers featuring non-slip, rubber-grip handles in bright colors synonymous with the Animal Planet brand. Product will be available at mass, mid-tier, pet specialty, department stores, club stores, and online accounts in fall 2011. Additionally, Fabuleash will be developing pet life jackets for a 2012 launch.
Pearlessence: This leader in home fragrance is creating an assortment of novelty products, all with a lively scent to freshen any space. The Animal Planet air fresheners eliminate odors while featuring fashionable designs. The line includes adhesive Stick-Ons, Sniffers with suction cups, decorative fragrancers, and plush air fresheners. The line is expected to be available mid-year.
A portion of the proceeds from the new pet items will benefit the principal partners of R.O.A.R (Reach Out. Act. Respond.), which acts as a voice for animals. In 2010, $200,000 from the sale of Animal Planet products was distributed amongst eight R.O.A.R partners to support domestic and wild animals.
Brides Magazine, Checkerboard Partner for Stationery Line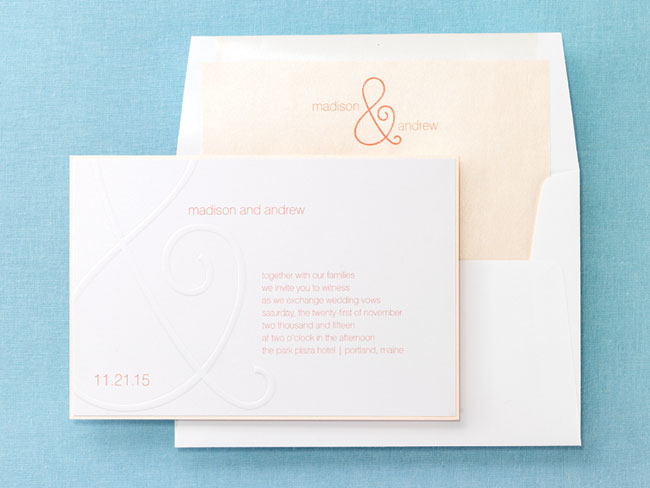 Condé Nast, publisher of Brides magazine and Checkerboard, Ltd., the personalized fine stationery designer, manufacturer, and wholesaler, announced an exclusive licensing agreement to nationally distribute a line of fine personalized wedding invitations and accessories called Brides Fine Wedding Papers.
Brides Fine Wedding Papers will be available through upscale stationery retailers beginning this month and will feature 20 invitation suites and coordinating accessories. The collection can be seen at www.bridesfineweddingpapers.com, and will be unveiled in its entirety at the National Stationery Show held in New York in May.
Dog Is Good, PetEdge in Licensing Deal
Brentwood Licensing, LLC, the licensing agent for Dog Is Good, LLC, announced a key strategic licensing agreement with PetEdge, Inc., the manufacturer and distributor of pet care supplies and equipment. PetEdge will be developing proprietary dog products under the Dog Is Good brand. Dog Is Good creates and markets T-shirts and gift products that celebrate and enhance the dog-human relationship, according to the companies. A fashion line of human apparel and accessories is currently sold at retail and in catalogs throughout the U.S. and Canada.
Paradox Named Camelot Licensing Agent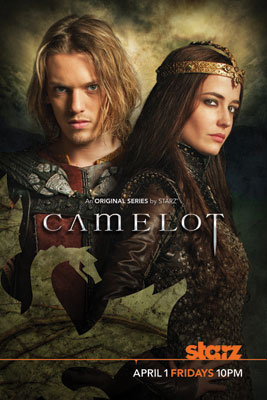 Starz Entertainment has named Paradox Entertainment as the U.S. licensing agent for its original series, Camelot.
Fredrik Malmberg, president and CEO of Paradox Entertainment, says, "We are delighted to expand our relationship with Starz Entertainment to include the licensing of Camelot. The combination of a beloved classic tale, an exceptional cast and outstanding production quality and storytelling makes this a fantastic licensing opportunity."
All categories are currently open.
Montegrappa to Make Sinatra Pens
Montegrappa, manufacturer of fine writing instruments, announced the debut of several new commemorative pens honoring Frank Sinatra during Baselworld, the world's largest event in the watch and jewelry sector held annually in Basel, Switzerland. The pens will be part of Montegrappa's Icons series of writing instruments. Previously released pens in the Icons series have honored Muhammad Ali and Bruce Lee.
To pay tribute to Frank Sinatra, Montegrappa has fashioned pens that feature several distinctive elements that signify Sinatra's life and career. At the working end, the tip of each pen bears a musical staff and a G-clef. The barrels and caps of each pen are finished to resemble the fabric of a sharp pin-striped suit, while the ends of each cap are engraved with the fedora logo used today by Frank Sinatra Enterprises to identify authorized Sinatra items and suggestive of the signature style of hat that Sinatra wore.
The fountain pen models in the series have blue accents in a nod to "Ol' Blue Eyes," while the roller ball models bear orange accents reflective of Sinatra's favorite color. The pocket clips for each pen are carved in the shape of a classic microphone.
Dena Design, Zrike in Deal for Tabletop Line
Dena Designs, Inc., and the Zrike Company, have signed a licensing agreement to develop Dena Home tabletop and ceramic product in 2011. Dena's dinnerware and gift collections will debut at the New York Tabletop show, April 12–15, 2011.
Dena is a growing force in the world of home décor, with multiple adult bedding collections under the Dena Home label now in Bed Bath & Beyond with additional collections going in stores this spring. Licenses have also been secured in bath product, home dècor fabric, rugs, textiles, and publishing.
Artist, illustrator, TV host, and widely syndicated newspaper columnist, Dena is a leading designer whose signature blend of joyful colors and prints warms the hearts and homes of consumers the world over with collections for baby, tween, adults, and home.