CAA Sign Men's Grooming Deal for Carmelo Anthony
Creative Artists Agency announced that on behalf of its client, New York Knick Carmelo Anthony, the company has signed a licensing agreement with Johnson Products for men's grooming products. The deal for Anthony encompasses shaving cream, razor-bump prevention, aftershave, skin toner, and moisturizer. In addition, it also covers hair care products such as shampoo, conditioner, pomade, moisturizer, softeners, relaxers, and other styling products.
FremantleMedia and StarGreetz
FremantleMedia Enterprises announced that American Idol's top ten finalists will deliver video greetings to their fans by name for the first time thanks to a recent licensing deal between FremantleMedia Enterprises and StarGreetz. This new content provider offers customized, user-personalized messages for online and mobile platforms. StarGreetz, with its proprietary technology, will help further the fan connection with a line of unique, personalized eCards and an eInvitation featuring the top 10 contestants from Season 10.
Cartoon Network Signs Watch Deal with Nooka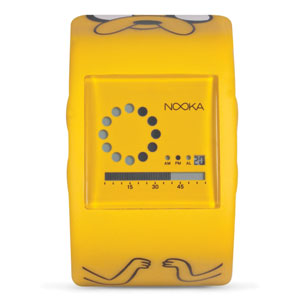 Nooka, the New York City-based watchmaker, has partnered with Cartoon Network Enterprises to create a limited-edition timepiece based on Adventure Time, the fun, irreverent new series from creator Pendleton Ward that has people everywhere saying things like "algebraic," "mathemagical," and "rhombus."
With the limited edition watch set to launch this month and available for the suggested retail price of $120, the watch features graphics and colors inspired by Jake, human Finn's loveable canine companion and best friend.
Titan Comics to Debut Family Guy Comic
Titan Comics and Twentieth Century Fox Consumer Products announced the U.S. launch of the Family Guy comic series, based on the TV series.
The Family Guy comic series will follow the Griffin family in a string of new outrageous storylines, along with fellow Quahog residents Cleveland Brown, Joe Swanson, and Glen Quagmire.
The series has more than 27 million fans on Facebook, and has been nominated for 13 Emmy Awards including Outstanding Comedy Series.
Artwork for the Family Guy comic series is provided by comic artists SL Gallant (G.I. Joe, Torchwood) and Anthony Williams (Judge Dredd, Superman, Batman).
Family Guy comic No. 1 is expected to be on sale and available on U.S. newsstands and in specialty comic book stores beginning on July 27, 2011.
FlickBack Media Signs Suzy's Zoo for Social Expressions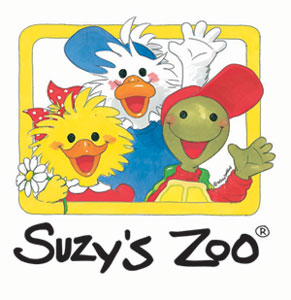 Suzy's Zoo has partnered with FlickBack Media to develop and market various social expressions merchandise, which will be available at a variety of retail locations throughout the U.S. and Canada.
FlickBack Media is manufacturing and marketing greeting cards, calendars, and other items for the classic Suzy's Zoo, Little Suzy's Zoo, and Wags and Whiskers character sets. Many of the items will be available at retail this month.