ASTRA Board Announcements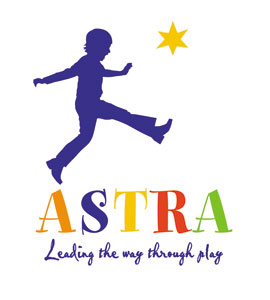 Members of the American Specialty Toy Retailing Association (ASTRA) welcomed Michael Ziegenhagen, owner of the Cleveland, Ohio-area Playmatters toy stores, as the new chair of ASTRA's board of directors. Andy Cannon, owner of Discovery Depot in Cookeville, Tenn., was designated chair-elect by the membership.
In addition, these specialty toy industry leaders were elected to the board of directors as manufacturer directors at large: Lea Culliton, president of HABA USA, Skaneateles, N.Y. and Ted McGuire, president of Thames & Kosmos, Providence, R.I.
Holzman Hired at Bonnier
Sean Holzman has been appointed to the newly created position of chief brand development officer at Bonnier. His primary responsibility is the licensing of the company's brands, editorial, video, mobile, and television products and developing new revenue streams. He joins Bonnier from Source Interlink Media, where he served as president of the Enterprises Division.
Hobby Manufacturers New Board of Directors
The Hobby Manufacturers board of directors elected its officers for the 2011–2012 membership year at their June board meeting. Elected to serve as 2011–2012 president is Fred Hill, owner of The Coach Yard in Pasadena, Calif. Bill Jeric, president of the Losi division of Horizon Hobby (Ontario, Canada) was elected to his term as HMA vice-president, and Hal Miller of Kalmbach Publishing/Model Retailer Magazine (Waukesha, Wisc.) was also re-elected to the position of secretary/treasurer.
The HMA Board of Directors also includes: Rich Janyszek (Bachmann Trains), Lewis Nace (Minicraft Models), John Smith (Iwata-Medea), and Bruce Throne (Walt's Hobby), the NRHSA representative to HMA. Also continuing to serve on the board is Mike Bass (Stevens International) as immediate past president.