Skechers Signs Deal with Sakar
Skechers USA, Inc., announced that it has signed a licensing agreement with Sakar International to produce youth electronics and accessories featuring Skechers branding and Skechers Kids' animated characters. The line is scheduled to launch in the first quarter of 2012 at retailers across the United States.
Under the agreement, Sakar will design, produce, and distribute a wide range of Skechers-branded electronics and accessories to include: MP3 players, molded ear buds, speakers, digital cameras, cases, skins, and USB flash drives inspired by Skechers Kids' footwear styles. Products will be designed for boys and girls from elementary through high school with artwork from Skechers' Zevo-3 animated television series, the Twinkle Toes by Skechers collection, as well as additional Skechers Kids' characters and Skechers branding.
Trend Lab Partners with Nickelodeon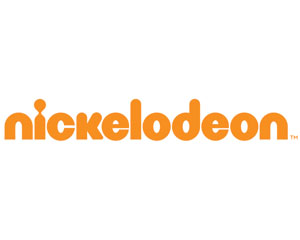 Trend Lab and Nickelodeon Consumer Products have signed a licensing agreement to develop nursery and toddler products, including bedding, room décor, and storage items for the mid-tier, department stores, specialty stores, and select e-tailers. The product line will be based on Nickelodeon's Dora the Explorer, SpongeBob SquarePants, and Blue's Clues properties.
Product concepts will be unveiled at the 2011 ABC Kids Expo in Louisville, KY, with the official launch of the line set for mid-2012.
Haven Licensing to Represent Paul Frank Down Under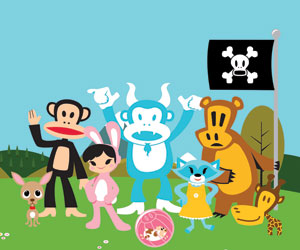 Saban Brands announced the appointment of Haven Licensing as the agent for Paul Frank in Australia and New Zealand, leading to the further expansion of the iconic brand in the Asia-Pacific region. Haven Licensing represents some of the industry's leading entertainment companies, including LEGO and Sanrio.
Additionally, Designworks has been signed as the fashion and accessories licensee for the brand for Australia and New Zealand. Designworks' line is expected to launch in the marketplace in Q1 2012.
Zinkia Signs EMI Music
Pocoyo news is becoming a weekly occurrence. This week, Zinkia Entertainment, creators of Pocoyo, announced that it has signed an agreement with EMI Music Publishing, to administer global music rights (excluding Spain and the UK) for the multi-platform brand.
Under the new agreement, EMI Music Publishing will administer all music rights relating to Pocoyo including theme music, incidental music, and the main and end title music for all physical and digital releases, including the television series and planned feature film. Two seasons of Pocoyo have been produced to date; with production almost finalized on season three.