Thomas & Friends Signs Morgan for Beach Line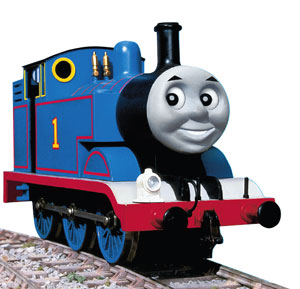 HIT Entertainment has signed a deal with Morgan Home Fashions for a new line of Thomas & Friends seasonal beach products. Morgan will create a line of beach products that will be unveiled to retailers during New York Home Fashions Market Week from September 19–23. The new line is expected to be in stores for the 2012 beach season.
The Thomas & Friends line will include sun shades, zip-up beach mats, and roll up beach mats. This is the first time Thomas & Friends seasonal products will be designed and offered specifically for use at the beach.
TRU, PetSmart Partner for Line of Dog Toys

PetSmart is introducing a line of dog toys marketed under the Toys "R" Us Pets brand name. The collection of more than 100 toys is expected to launch in spring 2012 and be available only in the more than 1,192 PetSmart stores in the United States, Canada, and Puerto Rico and online at www.PetSmart.com.
The more than 100 Toys "R" Us Pets toys are 100 percent proprietary in design and made with mixed materials such as soft plush, rope, rubber, fleece, and various sounding squeakers. Some toys will be interactive to provide fun for the pet parent and dog together. Others will be treat-dispensing, adding a unique incentive for the dog when playing with the toy.
New Domo Licensees

Big Tent Entertainment has signed new licensees for Domo. The items in the following lines are expected to be in stores this fall.
Buckle Down will unveil a line of Domo web belts, leather belts, and silicone belts as well as pet accessories including collars and leashes. Product will be sold at specialty and mid-tier retailers across the U.S. and Canada.
Lava Lite will create groovy lamps featuring Domo. Product will be sold in specialty and mid-tier retailers across the U.S. and Canada.
SalesOne will release a collection of terry cuff wristbands, cuff links, and tattoo sleeves along with an array of body jewelry such as ear plugs, fake ear plugs, magnetic ear plugs/earrings, barbells, and navel rings. Product will be sold in specialty and mid-tier stores across the U.S. and Canada.
Underboss Productions will produce one-piece Domo union suits for adults. Product will be sold in specialty stores across the U.S. and Canada.
Beanstalk Signs OEM & Design Co. for Paris Hilton Eyewear
Beanstalk announced that its client, fashion icon Paris Hilton, has appointed OEM & Design Company, the Asian eyewear manufacturer, to develop an exclusive line of optical frames, sunglasses, and colored contact lenses for the Asian market under the Paris Hilton Eyewear trademark. Working closely with Hilton, OEM will develop a range of frames that take their styling cues from her original and aspirational style.
Paris Hilton Eyewear will be launched by Hilton at the Shanghai Optical Fair in February 2012, and will be sold in department stores and specialty jewelry stores across the region, including China, Hong Kong, Japan, Malaysia, Singapore, Taiwan, and Australasia.
Live Nation's Newest Deals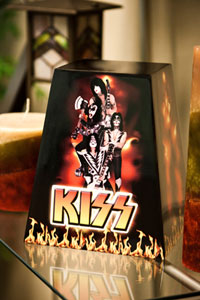 Live Nation announced the following list of deals for its artists.
Advance Graphics has been signed to create Lifesize cardboard standups for Lil Wayne.
Bell Automotive has the rights to create automotive products for ACDC, Aerosmith, Judas Priest, KISS, Lil Wayne, Lynyrd Skynyrd, Ozzy Osbourne, Pink Floyd—The Wall, Poison, Run DMC, Rush, The Who, and ZZ Top.
USAopoly will create a Monopoly Game for AC/DC.
JEM Sportswear will create a line of apparel for House of Blues. Eternal Image has been signed to create cremation urns, which are now available for purchase. The company plans to release three additional urn models later this year.
Platinum Signs KKM for Cowboys & Aliens Book
Platinum Studios has retained KKM Global Brand Strategies as its brand strategist and licensing agent for Cowboys & Aliens. The graphic novel, created by Platinum Studios CEO Scott Mitchell Rosenberg, is the inspiration for the feature film that was released July 29 by DreamWorks and Universal Pictures starring Daniel Craig and Harrison Ford. KKM and its CEO Ken Markman will develop and implement a licensing program based on all aspects of the property, excluding the film.
The original Cowboys & Aliens graphic novel was published in 2006 and debuted as the No. 1-graphic novel in the U.S. It Books, an imprint of HarperCollinsPublishers, has published a reprint edition of the original graphic novel in hardcover and paperback, both of which have hit The New York Times graphic novel bestseller lists. Platinum Studios' own online digital version of Cowboys & Aliens has attracted more than three million views.
Deals already are in place with FreePlay Labs for iPod touch, iPad, and iPhone gaming apps; Gameloft for mobile games, primarily for international markets; Orbit Media Group for an interactive e-book Cowboys & Aliens: The Kids, with a portion of proceeds going to the Starlight Foundation; Barnes & Noble and Graphicly for an e-book for the Nook e-reader; and Quantum Media for light-up confections.
KKM's licensing strategy will focus initially on core fans ages 18-24, followed by trend-conscious teens and, ultimately, children 8-11. Key categories will include apparel and accessories, consumer electronics, mobile devices, music peripherals such as earbuds and audio-enthusiast sound systems, musical instruments, home décor, sporting goods including skateboards, bikes and extreme sports equipment, backpacks, sport carriers for cars, camp gear, and food such as travel mix and health bars.
Aurora Signs Morrow as Licensing Agent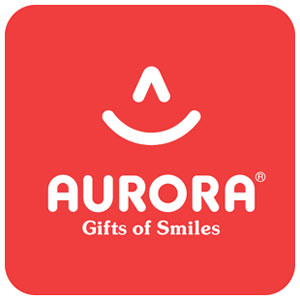 Aurora World announced that it has signed Jack Morrow as its licensing agent. Aurora is currently a licensee of the following properties: Pearls Before Swine, Lamb Chop, Hush Puppies, National Wildlife Foundation, and Dragon.
Morrow is founder of Out of the Box and is a former president of the Licensing Industry Merchandisers Association (LIMA).
Morrow has a strong licensing background with plush and gift companies such as Applause and Dakin and was behind some of the industry's most successful licensing and merchandising programs including The California Raisins and Flintstones.
After more than 20 years in the industry, Morrow formed Out of the Box, located in Calabasas, Calif., in 1999. The full service company specializes in licensing of lifestyle properties, entertainment and brands, property development, placement, and representation of manufacturers and licensors.