Nickelodeon, Jay Franco in Bedding Deal
Nickelodeon announced that Jay Franco and Sons will offer bedding, beach towels, and decorative bath collections for Nickelodeon's new properties Teenage Mutant Ninja Turtles and Winx Club at all channels of distribution, as well as products based on the network's current shows, including Dora the Explorer, SpongeBob SquarePants, Team Umizoomi, and Victorious at specialty and value retailers. The new product launches are slated for spring 2012 nationwide.
Marvel Superheroes Partner with USC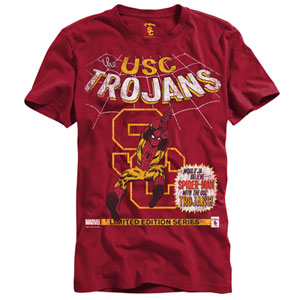 Marvel Entertainment announced that through an agreement with Silver Star Merchandising, the apparel manufacturer and distributor subsidiary for the Dallas Cowboys, Marvel has licensed its superheroes for a co-branded apparel program dedicated to USC.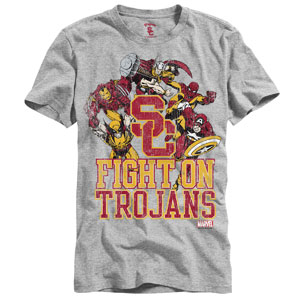 The collection combines one of the most recognizable athletic programs in the nation with some of the most popular Marvel superheroes of all-time including Captain America, Spider-Man, Iron Man, Thor, Hulk, and Wolverine. Featuring apparel and headwear for infants, kids, and adults, the collection will feature favorite superheroes in USC's school colors of Cardinal and Gold, along with its Trojan mascot and logos.
The product line will be available at mass and sporting good retailers, USC bookstores and online. Earlier this year, Silver Star Merchandising announced a wide-ranging licensing agreement with USC to manufacture and distribute fashion jerseys, T-shirts, hats, and other athletic-themed apparel.
Gossip Girl by Romeo & Juliet Couture Now Available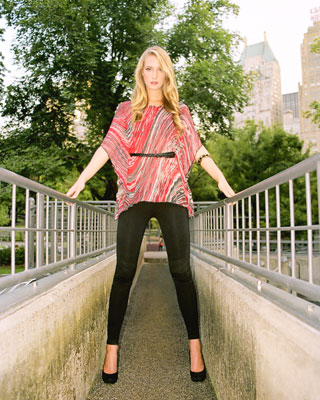 Warner Bros. Consumer Products and Warner Bros. Television Group (WBTVG), together with Romeo & Juliet Couture, announced the launch of the highly anticipated Gossip Girl–inspired apparel collection, Gossip Girl by Romeo & Juliet Couture. Featuring chic, contemporary fashions, the line will be available in high-end fashion retailers—beginning with Kitson, Neiman Marcus, and Saks Fifth Avenue—this fall in conjunction with season five of Gossip Girl.
Romeo & Juliet Couture's sophisticated "Inspired-by Gossip Girl" collection will feature designs inspired by the characters in the stylish and trend-setting series, including tops, dresses, bottoms, and outerwear priced from $80–$200, and will extend into handbags and accessories for the spring collection.
The collection will be supported by a national promotional campaign, including on-air ads, online promotions, in-store signage, and through various line-launch events.