Tano Joins Spin Master as CFO
Gaston Tano has joined Spin Master as executive vice-president and CFO. He will lead all aspects of the company's financial operations, including treasury, taxation, risk management, internal audit, financial reporting, and forecasting functions. Tano will be responsible for ensuring Spin Master has a solid financial position to support the company's long-term growth strategy and finance investment opportunities as they arise.
He joins the Spin Master executive management team with a strong track record in world class organizations, including most recently as CFO of CCL Industries, which is a publicly traded, Canadian-based global leader in labeling solutions and specialty packaging. Prior to CCL, he spent 13 years with Bacardi Limited.
DHX Hires Blanco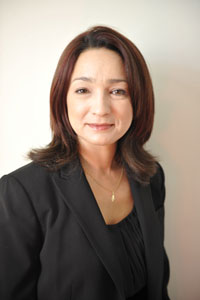 DHX Media has hired Angeles Blanco to serve as director of licensing, it was announced by Michael Polis, president of W!LDBRAIN Entertainment and EVP, branded entertainment and consumer products, DHX, who oversees global operations for W!LDBRAIN Entertainment and DHX Media's international licensing activities. Blanco will oversee consumer products development in all territories except for North America and will be based out of DHX Media's London office.
With more than 17 years of experience in international licensing, holding positions as both licensor and agent, Blanco managed and implemented consumer products programs on behalf of the 2002 FIFA World Cup, Little Britain, Mr. Men and Little Miss, Shrek, The Simpsons, Star Wars, and Waybuloo, among others. Blanco previously served as head of international licensing at Zodiak Rights, where she led international licensing initiatives on behalf of Yo Gabba Gabba! and other family entertainment properties.
In her new role, Blanco will focus on developing new international consumer products offerings across multiple categories and platforms.
Anne McGilvray & Company to Rep SqwishLand
Sales representative firm Anne McGilvray & Company is now representing SqwishLand in California, Nevada, Texas, Oklahoma, Louisiana, and Arkansas.
SqwishLand collectibles and were previously available only in vending machines. They can now be found in retail packs on store shelves nationwide.
Each character comes with a unique code for online access to www.SqwishLand.com.
Anne McGilvray & Company was established in 1975 and has built a strong reputation in the toy and gift industry. They currently have permanent showrooms in Dallas, Chicago, Minneapolis, Los Angeles, and San Francisco.
Tom Wilson Sr., creator of Ziggy, Passed Away
Tom Wilson Sr., creator of Ziggy, has passed away at age 80 after a long illness. Wilson was born August 1, 1931. For more than 35 years, he served as a creative director at American Greetings, where he was responsible for the development of many breakthrough card lines. Wilson first published Ziggy in the 1969 cartoon collection When You're Not Around. The Ziggy comic panel, syndicated by Universal Uclick (formerly Universal Press Syndicate), launched in 15 newspapers in June 1971. It now appears in more than 500 daily and Sunday newspapers and has been featured in best-selling books, calendars, and greeting cards.
Throughout his career, Wilson demonstrated a remarkable ability to anticipate future trends in the marketplace. A veteran of the licensing business, Wilson headed up the creative team that developed such character licensing blockbusters as Strawberry Shortcake and Care Bears.
In 1987, Wilson passed the Ziggy torch to his son, Tom Wilson Jr., after the younger Wilson had served as an assistant on the strip for many years.
Wilson was a talented painter with works appearing in exhibitions throughout the United States, including the Cleveland Museum of Art and the Society of Illustrations annual show in New York. He also made his mark in animation with the Emmy Award-winning special, Ziggy's Gift, which was rereleased on video in 2005.
Tom Wilson Sr. is survived by his wife Carol, son Tom Wilson Jr., and daughters Ava and Julie.