JEWELM to Offer Marvel Jewelry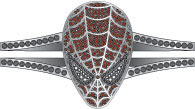 JEWELM, a division of the 1928 Jewelry Company, Inc., portfolio of brands, announced a licensing agreement with Marvel Entertainment, LLC for a collection of superhero fashion jewelry and novelty items. The product line includes designs featuring superheroes from the Marvel Universe including Spider-Man, Thor, Captain America, and Iron Man.
The program launches in spring 2012 with an array of costume jewelry and novelty items for men and women including body jewelry, belt buckles, cufflinks, pendants, bracelets, earrings, and rings. Product will be offered to all major department stores as well as specialty and online retailers.
Grateful Dead, Dunlop in Deal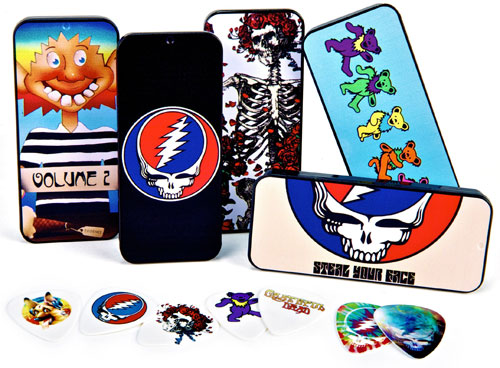 Grateful Dead Productions and Rhino Entertainment have partnered with Dunlop Manufacturing, Inc., to create pick tins featuring iconic Grateful Dead artwork.
Each tin includes six authentic, medium gauge Tortex guitar picks with classic Grateful Dead imagery, including Steal Your Face, Skull and Roses, the Dancing Bears, and the Stanley Mouse-designed cover art from the Europe '72 Vol. 2 live album released this past September.
New Deals for Pinkalicious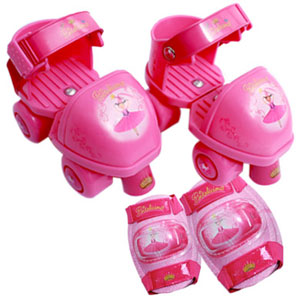 The Joester Loria Group expands the Pinkalicious licensing program by signing on American Marketing Enterprises, Almar, and Street Flyers to develop a variety of categories.
American Marketing Enterprises is launching a collection of Pinkalicious sleepwear consisting of iconic designs inspired by the book series. The initial line includes two- and three-piece sleepwear sets, gowns, and robes ranging in sizes from 2T–4T and 4–16. The sleepwear collection is set to launch in spring 2012 at mass and mid-tier retail stores nationwide.
Almar Sales Company will be launching a line of HBA for Pinkalicious in late summer 2012. The company is expected to develop a line of 6–12 skus of lipstick, lip balm, lip gloss, blush, eyeshadow, nail polish, nail stickers/decals, body glitter, and shimmer powder. The line will be launching at mass, mid-tier, department store chains, specialty, and independent stores.
Street Flyers launched a collection of Pinkalicious in-line and quad skates, and protective accessories such as elbow and knee pads and wrist guards in early fall 2011 at mass accounts and e-commerce sites. The line will have expanded distribution for this current holiday season and into spring 2012 at sporting goods, outdoor, specialty, and independent stores.
(not so) Scary Monsters in App Deal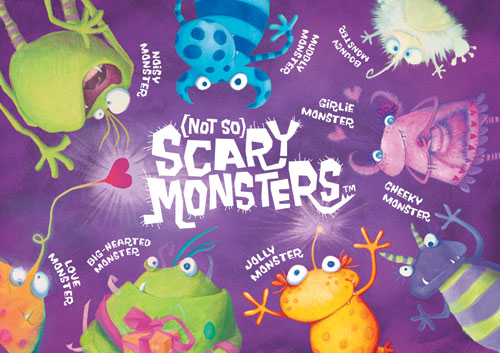 CopCorp Licensing announced a licensing deal granting digital publisher MoveableCode, Inc., the right to utilize The Monster Factory's (not so) Scary Monsters characters for a series of Step-By-Story ePlay apps to be published under MoveableCode's Playful Owl imprint.
Step-By-Story (www.stepbystory.com) is a new application created by MoveableCode for smart phones, and tablets such as the iPad. The app uses a build-your-own story format to deliver child-driven learning for pre-readers and early readers, with a core target audience of 2–6 year olds. (not so) Scary Monsters Step-By-Story titles are scheduled to launch before the end of the year.
LMA Licenses MoonPie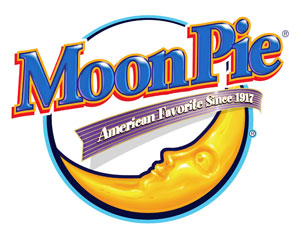 Lisa Marks Associates (LMA), Inc., the North American licensing agency for Chattanooga Bakery's MoonPie, announced four new deals as part of the launch of the first-ever broad scale licensing program for the brand.
Trau & Loevner has been signed to create MoonPie tees and fleece for juniors, girls, and young men. The apparel will sell into mid-tier, mass, and specialty channels and is due to launch this quarter.
The Old Wood Company is developing the MoonPie Furniture Collection to include stools, accent tables, lazy susans, and other decorative furniture for the home. Set to release in early 2012, the collection will be available online and direct to customers, as well as through designers, furniture dealers, and specialty retail chains.
Collectible manufacturer Desperate Enterprises is launching a line of MoonPie tin signs and magnets, using retro and nostalgic logos, packaging and art to capture the classic and vintage aspects of the MoonPie brand. The line will be introduced at the Gift Show in January, and will sell online and in gift stores, specialty stores, Cracker Barrel, Bass Pro Shops, and at mass retail accounts.
MDI Entertainment, LLC a subsidiary of Scientific Games Corp., is creating a line of MoonPie lottery tickets for the North American market. This line will be available in spring 2012 where lottery tickets are sold.
LMA will continue to develop the MoonPie consumer products program with plans for additional apparel and accessories, gifts and collectibles, cosmetics, stationery and school supplies, domestics and room décor, and food products.