Big Tent's New Domo Licensee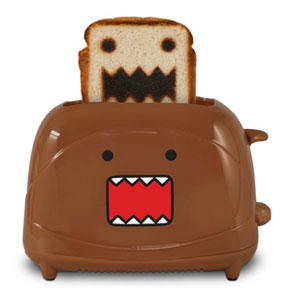 Big Tent Entertainment continues to expand the Domo universe with the signing of Pangea Brands. The fan-based-item company is set to introduce a new series of Domo-branded toasters, sandwich makers, and shrink dinks/Make it-Bake-it items. The line is expected to hit specialty stores across the U.S. this summer.
Mr. Rogers in Apparel Deal
The Fred Rogers Company, known for producing the TV series, Mister Rogers' Neighborhood, has partnered with American Classics, a maker of T-shirts and apparel. The license was negotiated by Fred Rogers Company's agency, Brand Central LLC.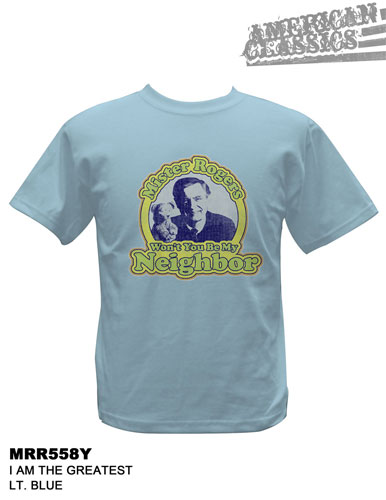 "American Classics' has prepared an innovative retail strategy that will extend The Fred Rogers Company into new channels. We are thrilled to have set up such an effective partnership and look forward to future business together," said Ross Misher, CEO of Brand Central, LLC, in a statement.
Through strategic partnerships and licensing arrangements, the Mister Rogers' Neighborhood brand will be extended throughout North America and the UK and will include such product categories as high-end apparel and accessories.
Mezco Offers Mars Attacks Plush
Based on the iconic trading cards, Mars Attacks, Mezco brings these Martians to life with an 8-inch scale plush figure. It features the Martian's signature exposed oversized brain and bulbous eyes, along with the iconic green spacesuit.
Mars Attacks trading cards have made an indelible impression on pop culture since their initial release in 1962, inspiring a hit film, comics, graphic novels, and more. Coinciding this summer with the landmark half-century milestone of the original release, Topps is pulling out all the stops for collectors to reconnect with the cult classic while ushering in a whole new generation of fans. The Martians will be available at retailer in October.
Girl Scouts Get a Stamp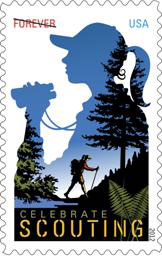 This past Monday, March 12, marked the 100th anniversary of the Girl Scouts. To commemorate this milestone, the U.S. Postal Service issued the First-Class Celebrate Scouting Forever Stamp, which will be available in June as part of the Girl Scouts' Rock the Mall celebration in Washington, DC.
Celebrate Scouting, the "sister" stamp to the 2010 Scouting stamp, pays tribute to scouting organizations for the opportunities and pleasures they have provided millions of youths worldwide. The artwork for both stamps was created by Craig Frazier of Mill Valley, Calif., under the art direction of Derry Noyes of Washington, DC.
View at: beyondtheperf.com/2012-preview. Beyond the Perf is the Postal Service's online site for background on upcoming stamp subjects, first-day-of-issue events and other philatelic news.