Poof-Slinky to Make MythBusters Science Sets
Discovery Communications announced a new licensing deal with Poof-Slinky for the Discovery Channel's TV series, MythBusters. Poof-Slinky will now handle the production of the MythBusters science activity kits, formerly overseen by licensee Giddy Up.
MythBusters inspires a generation to inquire, interact and get involved with science by proving or disproving some of life's most popular myths, misconceptions, or legends.
The refreshed line is expected to debut at the Fall Toy Preview, which takes place in October in Dallas. The line will be distributed at mass, book, department, and specialty store chains, e-commerce sites, and retailer and mail order catalogs.
The deal was brokered on behalf of Discovery Communications by its North-American licensing agent, The Joester Loria Group.
Harry Fox Agency in Licensing Deal with Google
The Harry Fox Agency, Inc., (HFA) a rights management solutions provider for the music and other intellectual property-based industries, announced that it has entered into licensing and administration services agreements with Google to support promotional features for Google Play.
HFA's relationships with more than 46,000 affiliated publishers, flexible state-of-the-art technology, and comprehensive rights database, uniquely positions it to provide these services to Google.
Cake Boss, Dawn Foods Create Ready-to-Sell Line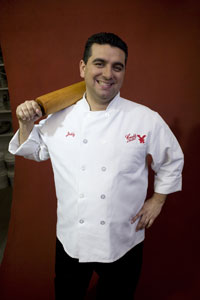 Discovery Communications, Inc., announced a licensing agreement with Dawn Foods to create a line of ready-to-sell cakes inspired by the TLC series Cake Boss. Accomplished master baker, cake decorator, and star of Cake Boss, Buddy Valastro has worked closely with Dawn Foods to create a unique selection of celebration and dessert cakes based on his personal recipes and designs featured on the show.
A selection of butter cream-iced cakes will be available this summer at bakeries, grocery stores, and warehouse clubs nationwide. This fall, fondant-iced cakes will be unveiled; marking the first time fondant has been used in mass production in the United States.
The ready-to-sell cakes and cupcakes will be available year round in an array of designs and flavors. Cake Boss returns, with all-new episodes, this summer on TLC.
Doral Signs Best Brands for Safety 1st Line

Dorel Juvenile Group USA, a division of Dorel Industries, has licensed Best Brands Consumer Products to create a full line of Safety 1st merchandise.
The Safety 1st licensed line will include items such as shopping cart covers, sunscreen, cold packs, hand sanitizers, and wipes—all of which will be designed for parents on the go.
Meanwhile for in-home use, bath mitts, poufs, shampoo, and towels will be part of the line.
The comprehensive Safety 1st Essentials line will offer special features such as relevant safety tips on all packaging.
Products are expected at retail in early 2013. Synergy Licensing, licensing agent for Dorel Juvenile Group, brokered the deal.
Robin Zingone Enters Mexico and Israel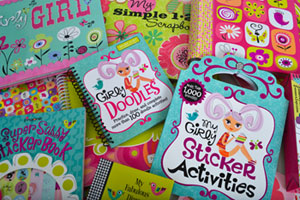 Robin Zingone and licensing agent The Name Game LLC have appointed sub-agents More Licensing in Mexico and Ginja Licensing in Israel for the robinzingone brands, which include the signature brand, loveMe robinzingone; the kawaii brand for everything cute; Girlygirl robinzingone the fabulous fashionista; and Cocomimilulu, the fabulous brand for girls.
The initial focus will be on an array of product categories including stationery, papergoods, back to school, novelty, home décor, textile, apparel, sleepwear, baby products, and accessories.