Target Hires CMO
Target Corporation announced Jeffrey J. Jones, II has been named as the company's executive vice-president and CMO, effective immediately.
Jones brings extensive experience in leading global marketing strategy and operations across a variety of industries including consumer products and retail. Most recently, Jones served as partner and president of McKinney, an advertising agency. Under Jones' leadership, the agency achieved record growth and profitability. Prior to his work at McKinney, Jones held several leadership positions at Gap, Inc., including serving as executive vice-president and CMO where he was responsible for leading marketing strategy, retail store design, store experience, and all consumer communication. He also managed Gap's gift card subsidiary, Direct Consumer Services, LLC serving as president of the division. In addition, he previously held leadership positions at marchFIRST, Inc., Coca-Cola Company, Leo Burnett Worldwide, and served as president and CEO of LB Works, a Chicago-based advertising agency associated with Leo Burnett.
VIZ Promotes Sasaki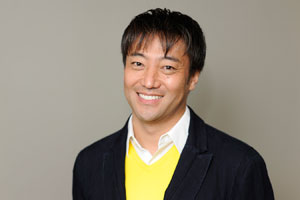 VIZ Media, publisher, distributor, and licensor of manga, graphic novels, and anime, announced that Ken Sasaki has succeeded Hidemi Fukuhara as president and CEO of the company.
Sasaki joined VIZ Media in February 2008 and most recently served as senior vice-president and general manager for VIZ Media, where he led the company's digital content distribution strategy for animation.
Fukuhara has been elevated to vice-chairman for VIZ Media, leaving the day-to-day operations to his successor. He joined the company in March 2004 and began directing and overseeing all financial and operational concerns. Prior to VIZ, Fukuhara spent 19 years at Merrill Lynch Japan Securities, moving quickly up the ranks to become its deputy president and managing director.
Tudor Games Hires Baum
Tudor Games announced the appointment of James Baum as its vice-president of sales. Baum brings more than 40 years of experience in the toy industry to Tudor Games.
Baum was president of Matchbox Toys and president of Leisure Dynamics. At Tudor Games Baum will be responsible for strategic development and the implementation of a distribution network.
Baum is the first major appointment to Tudor Games' executive staff since the company acquired Miggle Toys and the Electric Football brand in early February.
Beilman joins Tech 4 Kids
Steve Beilman has joined Tech 4 Kids as vice-president of sales. He brings many years of experience taking great products to market with some of the most celebrated companies in the toy industry.