Mattel and Crayola in Global Deal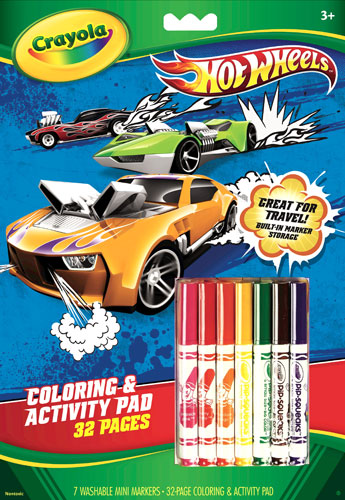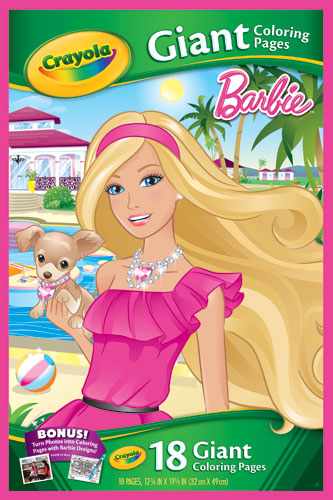 Mattel and Crayola announced a global licensing partnership. The two companies have launched two new Crayola-branded Barbie- and Hot Wheels-themed product lines for children globally. Kids can now experience Barbie and Hot Wheels with Crayola products including Mess Free Color Wonder along with a line of Giant Coloring Pages. Both lines are in stores now and a third product, the Crayola ColorStudio HD and iMarker—a Crayola app plus "appsessory" that turns the iPad into an interactive coloring book—will launch later this year.
The new products now in stores range in price from $4.99—$14.99. Additional products will continue to launch throughout the year. Global distribution of the line will include the United States, Canada, United Kingdom, Italy, Mexico, Latin America, Asia, and Australia.
MGA Signs Licensing Deals
MGA Entertainment announced the following licensing deals across its brands. For the domestic market, Bratz has signed with the following companies:
Bazoo Global for board games and card games; Freeze for girls' apparel; LF USA/AME for sleepwear and underwear; TCG (The Canadian Group) for puzzles and room décor; Play Tales for interactive eBooks; and Tropisounds for auto-tune app for iPhone, iPad, iPod.
For Lalaloopsy, MGA has signed the following: American Greetings for social expressions and party goods; Bell Sports for safety gear and bicycle accessories; Cardinal Industries for board games and puzzles; Idea Nuova for furniture, lighting, hampers, storage, and wall art; HER Accessories for jewelry, hair accessories, belts and key chains; Newco International for upholstered furniture, toy boxes, and foam furniture; Thermos for FUNtainer products (bottles, food jars), lunch kits, and lunch accessories; and Xcessory International for roleplay, wigs and accessories.
For Little Tikes, the company has signed the following deals: Kids with Character/Mystic Apparel for children's apparel, hosiery, cold weather accessories, headwear and packaged underwear; Wiesner for hanging footwear.
On the international side, MGA Entertainment has signed the following deals for Lalaloopsy: Seanite for backpacks, lunch bags, and pencil cases for Brazil; Hunter Products for bicycles, scooters, trikes, ride-ons, foot-to-floors in Australia; Kinnerton for confectionery with premium for Australia, New Zealand, UK, Ireland, France, Benelux, and Nordics; Universal Cycles for 12", 14", and 16" bicycles, skates, bike and skate accessories, helmet, inline scooter, tri-scooter for the UK and Ireland; Smith & Brooks for dresses, jackets, shorts, skirts, summer and winter headwear, sweatshirts, swimwear, trousers, T-Shirts, underwear, hosiery, nightwear, scarves, and gloves for UK, Ireland, and Channel Isles; Gear4Games for Lalaloopsy 3-inch and 5-inch plush (talking and non-talking), plush key chains, talking key chains, 6-inch beanies, tabletop games, board games, and puzzles for the UK and Ireland.
São Domingos has been signed to create notebooks and agendas in Brazil for Bratz.
For Moxie Girlz, Editora Abril has been signed for Sticker Album Collection in Brazil.
Joester Loria Signs Kiddieland for Pinkalicious Ride-ons

The Joester Loria Group has signed Kiddieland for a collection of Pinkalicious ride-ons, scooters, and tricycles. All the items in the line will include light-and-sound features and functions. The initial line includes a ride-on, tricycle, and scooter, which is set to launch fall 2012 at mass accounts nationwide. The line will expand to additional retailers in spring 2013.
Hasbro, Netflix in Deal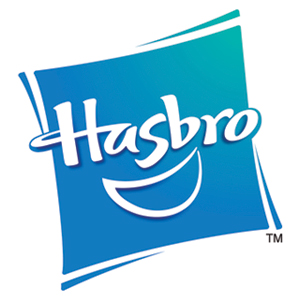 Hasbro Studios, the Los Angeles-based television production and distribution division of Hasbro, Inc., announced a multi-year deal with Netflix, Inc. Ten Hasbro franchises, including new and catalog seasons of the company's content, will be available to instantly watch on Netflix.
Transformers Prime, My Little Pony, Pound Puppies, G.I. JOE: Renegades and The Adventures of Chuck & Friends are now available to instantly watch on Netflix. Jem & The Holograms, Transformers: Generation 1, G.I. JOE: Real American Heroes, Transformers: Beast Wars, and Transformers: Rescue Bots will follow later in 2012.
The Hasbro content will be available on Netflix and included in the Netflix Just For Kids section, which is designed for kids ages 12 and under.
Fred Rogers Co. in Apparel Deal
The Fred Rogers Company has partnered with Olaes Enterprises-ODM in an apparel licensing deal. The license was negotiated by Fred Rogers Company's agency, Brand Central LLC.
Through strategic partnerships and licensing arrangements, the Mister Rogers' Neighborhood brand will be extended throughout the United States and will include such product categories including T-shirts and fleece in all styles, models, and materials.
Simon Spotlight Launches Club CSI Book Line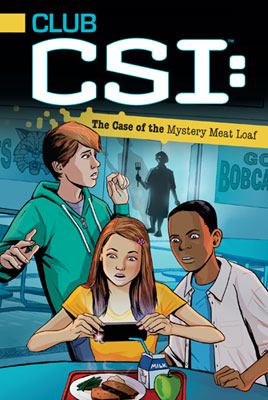 Simon Spotlight, an imprint of Simon & Schuster Children's Publishing, will publish the first two books in its new Club CSI series this month. Based on the popular CBS television series CSI: Crime Scene Investigation, this brand new middle-grade series of chapter books by Dave Lewman features a crew of junior high school investigators inspired by their forensic science class to form a "Club CSI" to solve crimes and capers at school.
The first books, Case of the Mystery Meat Loaf and Case of the Missing Moola, will be released simultaneously in hardcover and paperback. The Club CSI series is licensed through an agreement with CBS Consumer Products.