Russo Promoted to President of Jakks International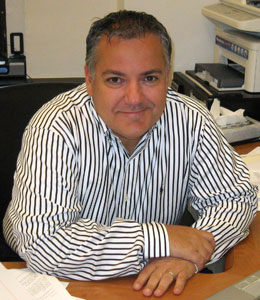 Jakks Pacific, Inc., announced the appointment of Carmine Russo as president of Jakks Pacific's International Division, which encompasses the company's growing international sales, marketing, advertising, promotions, and distribution operations across all product divisions.
"Carmine has successfully directed the global expansion of Jakks Pacific outside of North America, bringing our brands and products to new audiences worldwide," said Stephen Berman, president and CEO of Jakks Pacific, Inc. "Under Carmine's leadership, Jakks Pacific products are now found in more than 60 countries and he has been instrumental in the company forging licensing, marketing, and retail partnerships with some of the biggest international toy companies around the world."
Russo, a 28-year veteran of the toy industry, was COO of Toymax. Jakks Pacific acquired Toymax in 2002 and Russo became the senior vice-president of Jakks International. He was then promoted to executive vice-president of Jakks International in 2009.
American Greetings Properties Hires Martinez
American Greetings Properties (AGP), the intellectual property and outbound licensing division of American Greetings Corp., announced the appointment of Lindsay Martinez as director of licensing and business development.
The new position will mark her return to AGP where she previously worked as director of marketing for Holly Hobbie, Madballs, and new brands from 2006–2008. Martinez has built her career with leading entertainment and licensing organizations such as United Media, The Beanstalk Group, and HIT Entertainment. Martinez most recently served as vice-president of brand management and marketing at Chorion.
Wildflower Flower Group Expands Team; Launches Consulting Division
The Wildflower Group has expanded its executive team and created a new division called TWG Consulting. The Wildflower Group has appointed Christina Nix Lynch as the agency's executive sales director and Rory Flynn as licensing coordinator. In their respective new posts, Nix Lynch and Flynn work side-by-side agency veterans Jeanne Perry, who has been promoted to executive vice-president, business affairs, and Cheryl Chua, now vice-president of creative services.
Nix Lynch previously held the post of executive director at Peanuts Worldwide, LLC (formerly United Media). She has also held posts at Scholastic Entertainment and Warner Home Video/Time Warner, Inc.
A 2011 graduate of the University of South Carolina, Flynn joins The Wildflower Group following internships at CBS Sports Network and Wicked Cow Entertainment.
As newly named executive vice-president, business affairs, Perry's duties include heading the company's operations. And Chua, now serving as vice-president, creative services, spearheads all aspects of creative and product development for the company's clients.
In addition to its expanded team, The Wildflower Group now offers specialized consulting services through its new TWG Consulting division, which offers solutions for manufacturers, retailers, and other companies interested in tapping into the revenue potential of licensing.
Smith Noback Named at SMC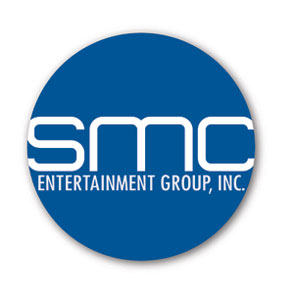 SMC Entertainment Group, Inc. (SMC), an entertainment and brand management company and sister company to global consumer products manufacturer Sun-Mate Corporation, has named Heather Smith Noback as vice-president of interactive and digital media. Additionally, SMC has formed a new division to manage online and social media strategies for the company and its brands.
In her new post, Smith Noback will be responsible for the development and execution of brand strategies and for overseeing the licensing and merchandising of categories, including electronic toys, interactive gaming, and all forms of digital media across all SMC brands. She will manage traditional licensing partnerships, as well as partnerships with developers of gaming and digital distribution. Noback will also seek to build retail partnerships and promotions with online retailers and digital partners.
She joins SMC from Encore Software. Prior posts include DIC Entertainment, Buena Vista Home Entertainment, and Fox Family.