SMC Adds New Licensees for H20: Just Add Water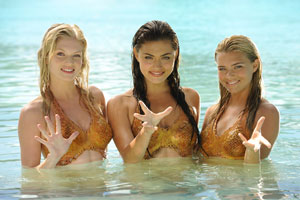 SMC Entertainment Group, Inc. (SMC), has secured several new licensing partners for H20: Just Add Water, including Mighty Fine (knit tops, tees, and fleece), BSD Brands (flip flops, kids' sunglasses, and tote bags), Kalan (novelty gifts, party, and fashion accessories), Global Resources (virtual goods), California Costume Collection (children's costumes), Funky Town (blankets, drinkware, straw cups, and canvas bags), and Global Prints, Inc. (posters). Product is targeted to hit retail spring 2013. Targeting girls 6–12, H20: Just Add Water is a live-action television series about three girls with typical everyday teen problems but with an added twist: the girls are actually mermaids with magical powers over water. The property is currently licensed in more than 140 territories worldwide.
Penguin to Bring Adventure Time Books to Market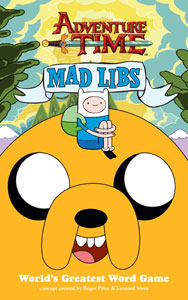 Cartoon Network Enterprises signed a publishing deal with Penguin Young Readers Group for a series of Adventure Time books based on the animated comedy series. Beginning this summer, readers can find Finn the Human and Jake the Dog playing out their latest adventures in the pages of activities books such as Adventure Time Mad Libs and Slamacowtastic Story Mix-Up. Also included in the initial line of books are the 80-page, full-color Righteous Rules for Being Awesome sticker book and the 112-page Dude-It-Yourself Adventure Journal. The first four titles in the line will debut this July at select retailers nationwide.
New Licensees Signed for Sweethearts Candy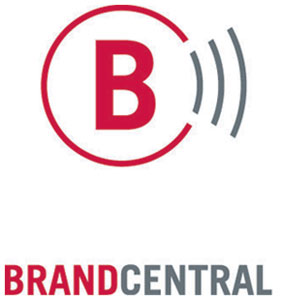 New England Confectionary Company's Necco Sweethearts candy brand has signed new licensees to its existing licensing program including: Spangler Candy Company (lollipops), C Life (children's apparel), CandyRific (tins and candy dispensers), and Richard Leeds International (loungewear). These new licensees will join FAB for stationery and school supplies as well as World Trade Jewelers' jewelry and accessories. The deals were brokered by New England Confectionary Company's exclusive licensing agency Brand Central.
New Reebok Shoe Collection to Feature Marvel Characters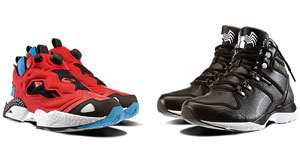 Reebok Classics and Marvel Entertainment have joined forces to create a special 10-silhouette sneaker capsule collection featuring some of Marvel's most iconic characters. The collection features a range of iconic and new classic Reebok silhouettes, including Pump Fury, Ventilator, Pump Omni HLS, and Night Storm HLS as well as the Freestyle Hi for women. Each shoe will feature Marvel Super Heroes and villains. The collection will be available this July.
Lava Lite Signs with Global Icons
Global Icons signed an exclusive worldwide representation agreement with Lava Lite, the original maker of the Lava Lamp. Global Icons will support Lava Lite at retail across all channels of distribution.