Hot Wheels Exhibit Races into Indianapolis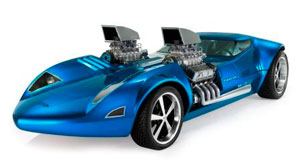 Full-sized Hot Wheels cars will be on display at The Children's Museum of Indianapolis starting tomorrow in the all-new exhibit, Hot Wheels For Real, just in time for the Indianapolis 500 this weekend. Featuring Hot Wheels die-cast cars as well as life-sized Hot Wheels muscle cars and hot rods, Hot Wheels For Real invites children and families to create their own custom ride in the Hot Wheels Speedshop, where they can apply decals to a full-size car's exterior, change out pretend car parts with kid-friendly tools, and try on a mechanic's outfit. The exhibit also features a special area designated for the creation of track layouts and a pre-designed layout for tricks and racing.
Sync Beatz Entertainment Named Agent for Tamagotchi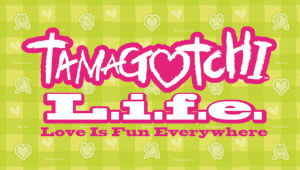 Bandai has named L.A.-based Sync Beatz Entertainment, Inc., as the exclusive U.S. licensing agent and brand manager for Tamagotchi. A new collection of lifestyle products inspired by the global fan favorite, branded Tamagotchi L.i.f.e. (Love is Fun Everywhere), will be unveiled at next month's Licensing Show. Sync Beatz Entertainment plans to implement a comprehensive marketing program for an extensive line of Tamagotchi L.i.f.e. products in key categories including apparel, domestics, furnishings, gifts and novelties, health and beauty, and publishing for the U.S. Among the key drivers supporting the brand launch will be a range of digital media, including apps and webisodes.
Disney Reveals Where's My Water? Merchandise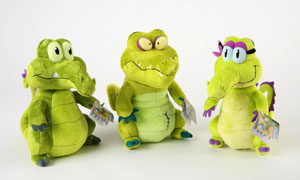 Disney Mobile and Disney Consumer Products (DCP) announced the first line of product based on the mobile gaming app Where's My Water? The new line extends the story of Swampy the Alligator, Disney's first original character for mobile, with a lineup of licensees and retailers including Hasbro, Jakks Pacific, CDI (a division of Jakks), and Toys "R" Us. The line also features Where's My Water? characters Cranky and Allie. The first wave of product will be available at mass retailers nationwide in June, with select items available now at Disney Store locations and DisneyStore.com. Jakks Pacific and CDI will offer a robust line of plush, figures, and novelty items including three-inch clip-on plush characters, seven-inch and 10-inch plush characters, 20-inch plush Swampy, and two-inch collectible figures. Additional licensed products include consumer electronics accessories and apparel and accessories. The second wave of product coming this fall will expand to include a face-to-face game, consumer electronics, stationery, home accessories, and Halloween costumes.
Spin Master, TCG Launch Roxx in Europe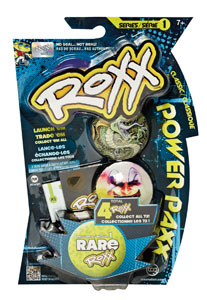 TCG (formerly The Canadian Group) entered an exclusive agreement with Spin Master to roll Roxx into Europe, including in France, Italy, Belgium, Germany, Austria, Switzerland, Holland, and the UK. The new collectibles are expected to hit retail in first quarter of 2013. Spin Master will also accompany the launch with a comprehensive integrated marketing and PR campaign aimed at boys throughout Europe in 2013.
Roxx is a collectible, tradeable game of skill, targeted to boys ages 7 and up. Roxx also features an online component for enhanced gameplay on the web, iPhones, or iPads.