Boy Scouts Licensing Deals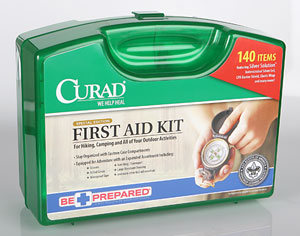 The Boy Scouts of America announced that it has signed a licensing agreement with Primary Care Retail for Medline Industries for The Be Prepared first aid kit.
In addition to the standard adhesive bandages and gauze pads, consumers will find unique items in the kit such as Curad Silver Solution antimicrobial gel, an elastic wrap, an arm sling/tourniquet, and scissors. The first aid kits are now available at Meijer stores in Michigan, Illinois, Indiana, Ohio, and Kentucky with additional distribution to follow.
Boy Scouts also announced that Olympia Granola, Inc., has been signed for granola bars, granola cereal, and granola snacks.
All Star Karaoke Partners with Disney
All Star Karaoke announced a distribution deal with Disney Karaoke. Disney Karaoke tracks are now available on the All Star Custom website. The site allows users to download their favorite karaoke songs or create a custom disc with songs of their choosing.
Walt Disney Records includes karaoke songs from Disney Movies: The Lion King, The Little Mermaid, Mary Poppins; and Disney Channel: High School Musical, Phineas & Ferb, Camp Rock, Hannah Montana, and The Cheetah Girls and others.
All Star Karaoke will offer the tracks on its website All Star Custom, but in addition it will be selling gift cards through InComm, which allow the customer to purchase the card at value pricing for website redemption. The All Star Custom Karaoke Cards are in major chain stores now and on their online counterparts.
Xcel Brands Signs Safavieh for Mizrahi
Xcel Brands, Inc., has signed an exclusive licensing agreement with Safavieh. This agreement will give Safavieh the license to manufacture and distribute furniture, rugs, decorative pillows, and lighting for the Isaac Mizrahi New York brand. The collection will debut at retail in spring 2013.