TJLG Brokers Two Hearst Deals

The Joester Loria Group, the licensing agent for Hearst publications Car and Driver and Road & Track, announced that it has brokered two new deals for die-cast vehicles for both brands and automotive accessories for the Car and Driver brand.

Round 2, LLC will replicate die-cast automotive vehicles featured on the publications' most popular historical covers. The first collection launched in the fourth quarter of 2012 with additional products introduced this week at Toy Fair.
Argento SC, a gift and electronics company, will develop a collection of automotive accessories for the Car and Driver brand. The range of products will include air compressors, emergency kits, and detailing kits as well as automotive accessories such as tire pressure gauges, mobile electronic mounts, car vacuums, and vehicle storage and organization. The Car and Driver automotive accessories are scheduled to launch in Q4 2013 across mass, mid-tier, and department store retailers.
K'nex in Deal with Pac-Man
41 Entertainment announced that it has granted a license to K'nex to create a new line of building toys for the Pac-Man and the Ghostly Adventures property worldwide (excluding Japan). The TV series (26 x 22') is slated to begin broadcast in fall 2013.
The 2013 K'nex Pac-Man and the Ghostly Adventures product line includes Mystery Figure Packs, Maze Assortments, and the Ghost Regeneration Chamber/Power Pellet Tree Assortment.
Lawless, YOTTOY in The Little Prince Deal
Lawless Entertainment has signed YOTTOY Productions on behalf of The Little Prince. YOTTOY will utilize art from The Little Prince to develop soft toys in all sizes including accessorized toys, poseable toys, and dress-up toys to be sold in the U.S. and Canada.
The Little Prince merchandise will be sold at department stores, toy and gift stores, children's boutiques, specialty stores, bookstores, select big box retailers, catalogs, museums, and online retailers.
Cuddle Barn, Giordano in Plush Deal
Cuddle Barn announced that it has recently partnered with Giordano Studios for its collection of characters called Petigree Shoppe. The agreement includes the exclusive rights for the manufacturing of basic and animated plush and designates the collections for worldwide distribution.
The initial Petigree Collection will feature core characters such as Sparky, the Dalmatian; Felicia, the kitty; Waddles, the penguin; Cubby, the bear; Coco, the monkey; and Essie, the poodle.
The Petigree Shoppe Collection is expected to be in stores in July 2013.
Lawless Signs on with Mommy Brings Home the Bacon and Olive the Ostrich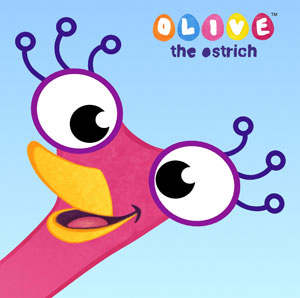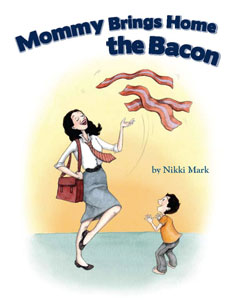 Lawless Entertainment announced that it has been appointed as worldwide representative for publishing for the children's book Mommy Brings Home the Bacon.
Mommy Brings Home the Bacon is a children's book that explores the touching relationship between a young boy and his working mom. Told from the young boy's perspective, the narrative reflects a child's imaginative interpretation of why mommy goes to work, and the beautiful bond that develops as a result.
In a separate announcement, Lawless Entertainment announced its appointment as U.S. and Canada representatives for licensing and merchandising for the UK's Olive the Ostrich, which is produced and owned by Blue Zoo Productions, Ltd. Olive is an ostrich with a big imagination, huge heart, and an appetite for adventure.
Olive the Ostrich debuted in the U.S. on PBS Sprout in mid 2012 and is currently shown in Australia, Denmark, UK, Sweden, Germany, Austria, Benelux, France, Poland, Canada, and Israel.
Silver Dolphin Creates Play-Doh Books
Silver Dolphin Books and Hasbro announced that they have entered into a multi-year North American/Latin American licensing agreement to manufacture and market a variety of educationally based activity books using Hasbro's Play-Doh brand.
The first books under this licensing agreement—three Play-Doh Concept Learning Books, two novelty board books, and one jumbo sticker book—will be in stores nationwide in March. Book-Plus Kits are expected to arrive in stores in Fall 2013.
Over the next several years, Silver Dolphin will publish a variety of books that incorporate Play-Doh products. Items to be produced include board books, sticker/activity books, electronic sound books, and novelty books with Play-Doh compound.
Annoying Orange Signs Play Visions
The Collective announced that it has partnered with Play Visions to produce new lines, including 3-D lenticular stickers, talking pens, and temporary tattoos for The Collective's Annoying Orange. The deals were brokered on behalf of The Collective by The Joester Loria Group, the licensing agent for the Annoying Orange brand in North America.
Yomega, Star Wars in Deal

Yomega Corp. has signed a deal with Disney's Lucasfilm to offer a line of Star Wars yo-yos. It is the first time that Star Wars characters will be featured in a line of high performance yo-yos, according to Yomega.