Dodd Massey Joins The Hub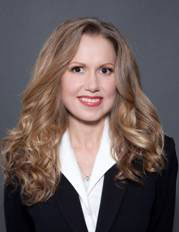 Joanna Dodd Massey has been named senior vice-president, corporate communications and publicity for The Hub Television Network. The Hub is a joint venture of Discovery Communications and Hasbro, Inc. She succeeds Mark Kern, who this past fall announced plans to leave his role as founding senior vice-president, communications and publicity, for the network.
Massey is responsible for managing national, trade, and local market communications initiatives; providing communications counsel to senior leadership; as well as developing and implementing internal and external communications strategies.
She has spent more than two decades working in public relations. Previous posts include numerous roles at UPN and CBS. She started her career at Fleishman-Hillard.
In 2007, Massey took a hiatus from her work in public relations to obtain two graduate degrees in psychology—a master's in clinical psychology and a doctorate in transpersonal psychology. While working toward her graduate degrees, she was a speechwriter for The CW's annual Advertising Upfront, which she did from 2006–2012.
Schmitt Joins Corolle
Corolle announced the appointment of Michelle Schmitt as U.S. sales and marketing manager. Prior to joining Corolle, Schmitt was with Kmart and Marvel Entertainment.
Cloud b Adds to Advisory Board
Cloud b announced the appointment of several new members to the company's advisory board.
The 2013 Cloud b Advisory Board will include:
• Audra Wilford—She is the founder of MaxLove, a nonprofit organization working to ensure that kids fighting cancer overcome the odds, not only to survive but thrive.
• Dan Nessel— Nessel is the founder and editor-in-chief of DadDoes.Com, a product review site for parents.
• Dr. Laura Sergis—Dr. Sergis is a pediatrician with a private practice in Torrance, Calif. She is also a mother of two children.
• Kim West—West is a mother of two teenage girls and a Licensed Clinical Social Worker. Known as The Sleep Lady by her clients, she has helped parents learn to listen to their intuition, recognize their child's cues and behaviors, and gently create changes that promote and preserve healthy sleep habits.
• Natalie Diaz—Diaz is the mother of twins and the founder of both Twiniversity.com and Multiplicity Magazine.