Peanuts Halloween Line in PetSmart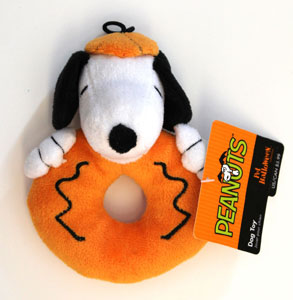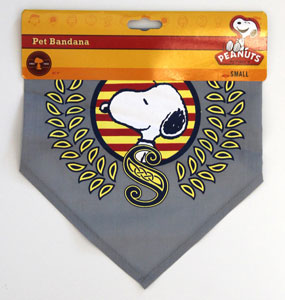 Peanuts Worldwide has signed a deal with Fetch. . . for pets to create a line of Peanuts Halloween dog toys and dog apparel available exclusively for PetSmart.
The line will include apparel, bandanas, mini and large plush figures, plush flatties, ring toys, bottle crunchers, and tennis ball body toys. The Peanuts Halloween dog toys are now available.
Discovery Creates Moonshiners Line
Discovery Communications introduced a merchandising program based on the Discovery Channel TV series Moonshiners. The new line features exclusive items across multiple categories including apparel, novelty items, and other products inspired by the liquor production efforts of series stars, Tim and Tickle.
Several items have already rolled out and additional products will be available in stores this fall and spring 2014.
The following licensees have been signed: Club Red's line of men's T-shirts and headwear is currently available at outdoor and sporting goods stores nationwide. Women's and junior's apparel and hats are in development.
BioWorld introduced men's and women's T-shirts at mass and mid-tier retailers nationwide. Women's apparel and hoodies are in development. Headwear, drinkware, sleepwear, underwear, accessories, and more are in development from West Coast Novelty and MJC. Greeting cards (with or without audio) available individually and boxed greeting card sets in partnership with American Greetings, will debut at retail in spring 2014.
LeapFrog Signs Listening Library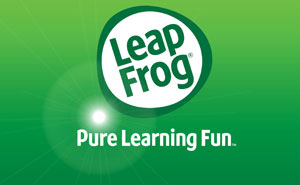 LeapFrog Enterprises, Inc., and Listening Library, an imprint of Random House LLC, a Penguin Random House Company announced a partnership to bring Listening Library's extensive library of children's audio books to the LeapReader platform. Listening Library's audio books are now available for download via LeapFrog's App Center for LeapReader. Some of the titles in the line include Nate the Great, Arthur and The Magic Tree House series, The Poky Little Puppy, Tawny Scrawny Lion, and Junie B. Jones.
Care Bears, Bunny King in Promotion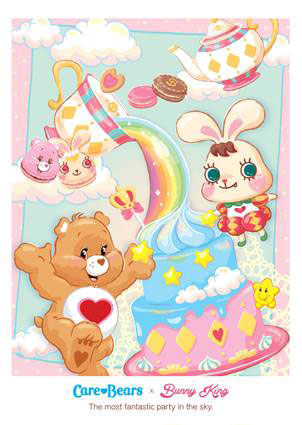 AG Properties, the intellectual property and outbound licensing division of American Greetings Corporation, and international licensing agent Medialink announce a limited-time partnership for Care Bears with Bunny King in Asia.
The one-year promotion, which kicks off this month, combines the Care Bears with the Hong Kong-based character, Bunny King, which currently boasts more than 400 items in retail locations across Greater China. The crossover effort will combine both brands in a line of bags, stationery, and accessories throughout Hong Kong, Macau, Taiwan, and Indonesia. It comes on the heels of a similar co-branding deal secured with Medialink for the Rody brand in Taiwan.
Topps Partners with QUBI
Topps announced that it has teamed with SUK srl to launch the MLB QUBI, a patented, collectible toy that combines a transparent cube with real images of major leaguers, and their signature, portrait, or team logo in a rubber stamp. There are 75 different MLB QUBIs, which include the likes of Major League All-Stars Buster Posey, Miguel Cabrera, Bryce Harper, Prince Fielder, Matt Kemp, and more. Each MLB QUBI comes in a blind-purchase foil bag with an MSRP of $2.99. Topps plans to launch additional licensed QUBI products this year featuring Skylanders and the NFL. SUK is represented exclusively by Liebmann Licensing, Inc.