Loudmouth, Planet Sox in Deal
Loudmouth, a producer of bold and bright patterned apparel, has teamed up with Planet Sox (part of PS Brands, LLC) to launch a new line of socks. The deal was secured with the help of The Brand Liaison, the licensing agent for Loudmouth brands.
Under the agreement, the spring 2014 arrivals will include men's and women's fashion socks in crew, quarter, and low-cut lengths. The collection will feature bold colors and Loudmouth's most popular patterns.
Planet Sox joins a growing list of licensees that have teamed with Loudmouth to create exclusive lifestyle products.
Magicforest to Distribute France's Vilac Toy Line
Magicforest announced that as of January 1, 2014, it will become the exclusive distributor of Vilac toys, a French-brand of specialty toys known for its lacquered wooden cars and toys. Vilac offers hundreds of products to the American specialty toy market, and has been doing so for more than 20 years, through other distributors and more recently, directly from France.
Along with Vilac, Magicforest will also distribute their sister brands: Petitcollin and Jeujura. Petitcollin (pronounced Pa-tee Co-lan) is one of the most famous French doll companies and has been in business since 1862. Jeujura (pronounced Zhoo-Zhoorah) is known for its wooden toys, especially their seaside and mountain chalets.
Products will be available in the United States for delivery to retailers from the beginning of the year. In addition, Magicforest distributes four other European brands: Trudi and Sevi from Italy, Moulin Roty from France, and Ogas wood boats from Germany.
Uniqlo, Chupa Chups in Deal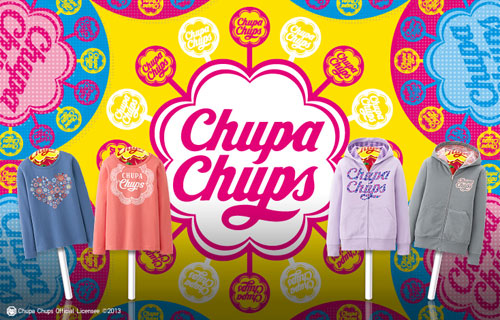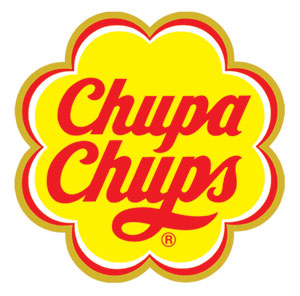 Uniqlo has teamed up with the Chupa Chups lollipop brand to launch a range of long sleeve T-shirts and hoodies for girls, which will be in stores this month. Uniqlo previously produced Chupa Chups T-shirts, and now launches two full collections inspired by the brand.
The long sleeve T-shirts feature the logo, lollipop flavor designs, and daisy patterns. The hoodies also come in soft tones, with lollipop patterns and retro designs, reminiscent of the early days of Chupa Chups. (The brand launched in 1958 and its original logo was designed by Salvador Dalí.) The Chupa Chups collection will be available in Japan, China, Hong Kong, Korea, Thailand, Malaysia, Taiwan, Philippines, United States, France, United Kingdom, Russia, Australia, Indonesia, and Singapore.