Carnival, Dr. Seuss in Cruise Line Partnership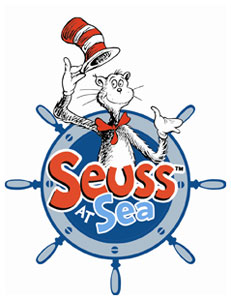 Carnival Cruise Lines unveiled an exclusive partnership yesterday with Dr. Seuss Enterprises to bring the children's brand to the line's fleet of 24 Fun Ships.
The program on Carnival starts in the main dining room during The Green Eggs and Ham Breakfast with the Cat in the Hat and Friends. Attendees will have the opportunity to enjoy themed foods such as green eggs and ham (obviously), moose juice and goose juice, along with colorful fruit and pancake stacks. Popular Dr. Seuss characters such as the Cat in the Hat, Thing One and Thing Two, and Sam will be joining guests at their tables.
Every ship in the Carnival fleet will have a selection of classic Dr. Seuss books, toys, and themed activities, and movie screenings.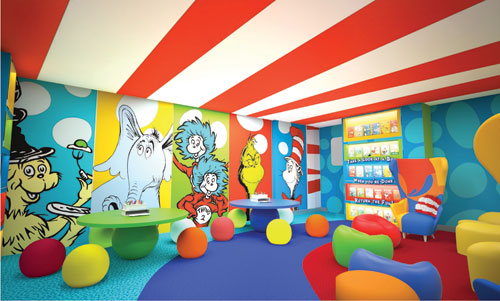 On Carnival Freedom, which is undergoing a major refurbishment in May, and Carnival Vista, which debuts in early 2016, there will be a Dr. Seuss Bookville facility. In addition, there will be an interactive reading event and a variety of Dr. Seuss-themed retail items.
Roll-out of the Seuss at Sea program will begin aboard Carnival Splendor in February 2014 with implementation across the full fleet by 2015, as well as Carnival Vista when that ship enters service in early 2016.
Retail Sales, Traffic Decreased Last Week; Black Weekend Fatigue
ShopperTrak (the world's largest provider of retail shopper analytics) reported that for the week of Dec. 2 to Dec. 8, brick-and-mortar retail sales decreased 2.9 percent compared to the same time last year. Last week's retail shopper traffic decreased 21.6 percent compared to the same time period in 2012.
Shopping activity for the week ending Dec. 8 returned to expected seasonal levels following the previous week. Cyber Monday (Dec. 2) started the week with a focus on online shopping, causing many retailers to offer in-store promotions intended to entice customers to complete their holiday shopping early in December in their stores.
"Shoppers usually take a brief break in the week after Black Weekend," said Bill Martin, ShopperTrak founder, in a statement. "Lighter crowds and many in-store deals, however, helped Saturday, Dec. 7 see a 1.4 percent sales increase compared to the same day in 2012."
Despite the uptick in sales on Saturday, calendar changes in 2013 contributed to the past week's overall declines in retail sales and traffic. Hanukkah began on Thanksgiving Day, which is 11 days earlier than last year. Consumers completed their Hanukkah shopping in November rather than early December, as they did in 2012.
Sesame Street Launches New Kids Magazine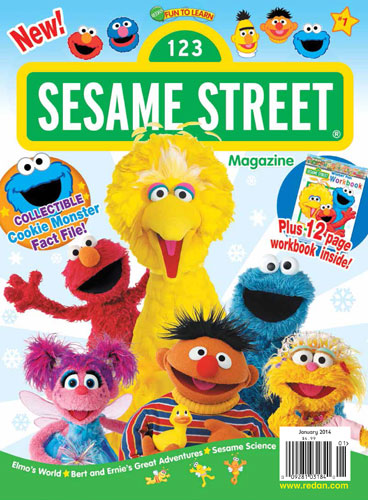 Redan Publishing, Inc., announced that it has partnered with Sesame Workshop to launch Fun to Learn Sesame Street Magazine. Aimed at early learners, every issue will contain stories, an educational and interactive 16-page pull-out activity workbook, and an original Sesame Street poster.
The 36-page, bi-monthly magazine goes on sale tomorrow (December 13) in the U.S. and Canada at $4.99 on newsstands and will be available by subscription.
"We are very gratified to work with Redan Publishing to offer a Sesame Street stand-alone magazine on newsstand and via direct subscription for the first time in more than 12 years," said Jennifer A. Perry, vice-president, worldwide publishing for Sesame Workshop, in a statement.
Sesame Street becomes part of the Fun to Learn family of magazines published by Redan Publishing, Inc., whose existing titles include Thomas & Friends, Fun to Learn Friends, Scooby Doo, Strawberry Shortcake, and Sparkle World.