Jelly Belly Apparel from Prestige
The Licensing Company (TLC) announced that it has signed Prestige Global Co. to create a range of fashionable apparel for newborns, infants, toddlers, boys' and girls' for the Jelly Belly brand. The line is expected to launch in fall 2014 across a variety of retail channels in the U.S.
Fox Partners with Celestron Telescope Maker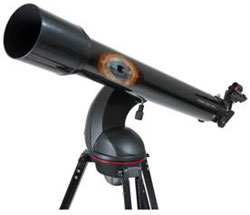 Twentieth Century Fox Consumer Products has signed a licensing agreement with telescope maker Celestron for a 2014 product lineup for Cosmos: A Spacetime Odyssey by Celestron.
This line coincides with the 13-part docu-series airing on Fox called Cosmos: A Spacetime Odyssey. It serves as a successor to the original series, Cosmos: A Personal Voyage.
ProFlowers, WB in Bachelor Flower Deal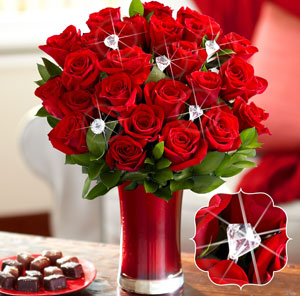 ProFlowers, one of the nation's largest online fresh flower retailers, has teamed up with Warner Bros. to become the official floral partner of the reality series The Bachelor. ProFlowers is launching with an exclusive Bachelor Bouquet of red roses.
Inspired by the series' rose ceremony seen at the end of each episode, the bouquet is made up of 24 long-stemmed red roses and features five sparkling rhinestones.
Marvel, Aeria in Mobile Gaming Deal
Marvel Entertainment has teamed up with developer Aeria Mobile to launch X-Men: Battle of the Atom for free download for iPhone. Featuring original art by Marvel artists and stories adapted by X-Men writer James Asmus, the new free-to-play card battle game (CBG) stars Uncanny X-Men in a battle across time and space. Relive 50 years of X-Men as they call on past and future allies to combat dangerous villains.
AALMG Signed to Create Bellagio Collection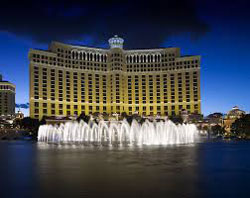 Bellagio Resort & Casino announced the hiring of All-American Licensing & Management Group (AALMG) to develop a licensing program that will bring the Bellagio Collection of luxury-branded products to retailers across the country. The assortment will include a variety of products such as bedding and bath, furniture, lighting, jewelry, and apparel.
Ubisoft, Tetris in Deal
Ubisoft and The Tetris Company announced a partnership to develop the Tetris franchise for digital channels on Xbox One and the Sony PlayStation4. The Tetris franchise celebrates its 30th anniversary in 2014 and has sold hundreds of millions of units worldwide across more than 50 different platforms since its launch in 1984. Tetris-branded products are available in more than 50 languages and in 185 countries around the world.
Toy Deals for Discovery Kids
Discovery Communications, Inc., announced two new partnerships under its Discovery Kids brand with Cypher Entertainment and Tek Nek.
Cypher Entertainment is set to debut a line of augmented reality 3-D Jurassic action toys that will allow users to immerse themselves in a world of prehistoric fun via mobile devices. Tek Nek Toys will introduce a new line of outdoor adventure and roleplay products.
The deals were brokered on behalf of Discovery Communications by Big Tent Entertainment, the North American licensing agent for the Discovery Kids brand.
Celessence Signs Art + Science for Scent Tech Licensing
Celessence Technologies, a micro-encapsulation company, has signed Art + Science, a marketing, licensing, and branding company, to bring its scent technology to consumer products. (Celessence's microencapsulation technology uses touch, friction, or motion to release and deliver the benefits of scent, freshness, or skincare actives. Microcapsules are bound to a surface with a proprietary binder that ensures controlled release that is long lasting, affordable, and even wash durable.)
Art + Science announced that the following licensees have been signed.
Delta Galil, parent company of Little MissMatched socks, has launched a line of scented socks. Calendar Club has scented products available at Barnes & Noble, as well as at Calendar Club kiosks, Calendar.com, Fuego, and e-commerce. Grant & Bowman has developed a line of Russ Berrie scented plush called Yummy Luvvies. Springs Global has co-branded Serta and Febreze with Celessence onto a line of white goods. In addition, Springs has developed KidScentz, a line of pillows that utilizes the Celessence library of fragrances. Who-Rae has been signed for auto accessories such as car seat covers, steering wheel covers, pet protector seat covers, floor mats, and car litterbags among other products. Franco Manufacturing has co-branded Celessence with Hello Kitty and Disney in an array of scented bedding products. Travelpro will offer luggage and related products.
Other companies using Celessence Technology include Evy for children's wear; Richard's for housewares and organizers; Kahootz for Sniffits felt playsets; and King of Puzzles for jigsaw puzzles.