Paris Hilton Bands with Apparel Club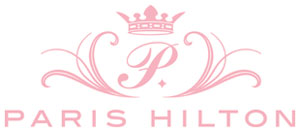 Paris Hilton will partner with Apparel Club for a collection of watches that will be distributed through multi-brand concept stores in Bahrain, Kuwait, Oman, Qatar, Saudi Arabia, and the United Arab Emirates. The watches will launch at retail in spring 2015, and complement Hilton's lifestyle brand, which already consists of 17 collections including shoes, handbags, lashes, nails, sunglasses, and clothing. Beanstalk is Hilton's exclusive licensing agency and brokered the deal.
Black+Decker Powers Up Licensing Business
Black+Decker expands its licensing program with the addition of three new licensees. Two of these partners, Chapin and AdTech, will develop products incorporating Black+Decker's 20-volt lithium ion battery platform. This also marks the first time that Black+Decker's battery technology will be included in licensed products. Deals were brokered by Beanstalk, Black+Decker's exclusive licensing agency.
Chapin will develop a four-gallon cordless backpack lawn and garden sprayer to be manufactured with Black+Decker's 20-volt battery and charger. The cordless backpack sprayers will be available at home improvement centers, select mass merchandisers, farm and tractor stores, wholesale clubs, paint stores, pest control stores, lawn and garden stores, and via direct-mail catalogs beginning in early 2015.
AdTech will develop Black+Decker-branded corded and cordless glue guns and replacement glue sticks. The cordless battery-operated hot melt glue gun incorporating Black+Decker's 20-volt battery technology will be available, along with glue sticks, at mass, mid-tier, specialty, and online retailers. The corded glue guns will also be sold at mass, craft, and e-commerce retailers. Both glue gun models and replacement glue sticks will launch in fall 2015.
Bombay Expands Brand in Home Furnishings
The Wildflower Group has signed new home licensees for the Bombay lifestyle brand. Bauhaus Furniture Group, LLC will offer upholstered furniture such as sofas, sectionals, loveseats, chairs, ottomans, settees, and accent chairs as part of a coordinated collection, expected to launch Q1 2015 through online retailers and furniture stores.
Langley Empire Candle, LLC will produce home fragrance products such as candles, fragrance melts, fragrance warmers, reed diffusers, and candle accessories. The line is expected to launch at retail Q1 2015 across all department, mid-tier, home and specialty stores, regional mass, off-price, hardware, office stores, clubs, and online home shopping retailers.
In addition, Popular Home Products, a current Bombay licensee for decorative home products, will broaden its Bombay offerings to include kitchen textiles. New for 2015 will be tablecloths, table runners, kitchen rugs, runners, mats, kitchen counter mats, napkins, placemats, kitchen towels and dishcloths, kitchen chair cushions, pot holders, and oven mitts. The collection will launch in Q2 at mid-tier retailers, home specialty outlets, and catalogs.