'Wipeout' Inspires New Obstacle Course Race
Endemol North America teamed with VAVi Sport & Social, producer of adult recreational sports leagues and social events, to launch WIPEOUTRUN. The game show-inspired obstacle series will tour more than 20 cities in the U.S. and Canada beginning in March 2015.
WIPEOUTRUN is a rebranded update of VAVi's Ridiculous Obstacle Challenge (ROC Race), and like the television series, the WIPEOUTRUN course will showcase body flops, big splashes, and signature wipeouts. With 12 larger-than-life, show-inspired obstacles spread out over a 5K course, competitors will encounter the Wrecking Balls, Sweeper Arms and Big Balls, among others Wipeout staples. In addition to the 5K race, a festival atmosphere will include vendor booths, food, and refreshments.
WIPEOUTRUN will begin its nationwide tour in nine initial cities and regions, including Dallas, Houston, Seattle, Atlanta, and more, with additional locations to be announced in the coming weeks. More than 250,000 people are expected to participate in the 2015 WIPEOUTRUN tour, according to Endemol.
Dumb Ways to Die Gets Global Publishing Partner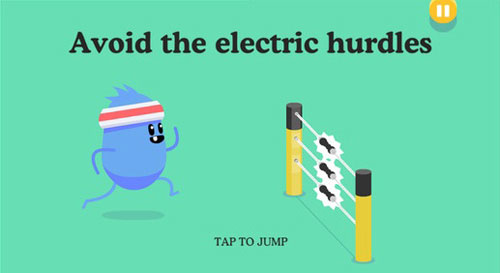 Australian publisher The Five Mile Press, a wholly owned subsidiary of Bonnier Publishing Ltd., was named the global publishing partner (excluding the U.S. and Canada) for the brand Dumb Ways to Die. The Five Mile Press is developing a comprehensive line of storybooks, activity books, novelty books, and stationery products for distribution to major retailers beginning in 2015.
In addition, Metro Trains Melbourne will launch a dedicated e-commerce store, featuring a new line of Dumb Ways to Die products in early 2015. Categories licensed so far include: publishing, apparel, accessories, posters and paper goods, plush, novelties, first aid and safety products, and social messaging apps. Additional category partners are now being secured to round out the program. Dumb Ways to Die's licensing agency Evolution brokered the deals.
Conceived as a public train safety campaign for Metro Trains Melbourne, the 21 Dumb Ways to Die characters were originally depicted dying taking dumb risks in a three-minute animated music video, which became a global viral success. The characters can now be seen in games, an online video series combining live-action and animation, Facebook content, and an updated website.
Chupa Chups Signs New Licensees for Italy
Candy brand Chupa Chups signed a raft of new licenses for Italy. The new Chupa Chups signings include Sicem International SrL, Paglieri Sell System, and Accademia.
The Italian fast-fashion retailer Sicem International is developing a new fashion collection that will hit retail shelves spring/summer 2015. The new apparel collection will be targeted for teens, girls, and boys.
Accademia's fashion range of gifting and back to school products featuring Chupa Chups will launch next spring/summer 2015. The line is expected to include notebooks, pencil cases, fashion bags, wallets, watches, and small accessories.
Paglieri Sell System will offer a range of six different lip balms, created from the essence and aroma of the Chupa Chups flavors. The range is already on the shelves in many specialized retailers, drugstores, perfumeries, and department stores throughout Italy.
Harley-Davidson Rolls onto Radios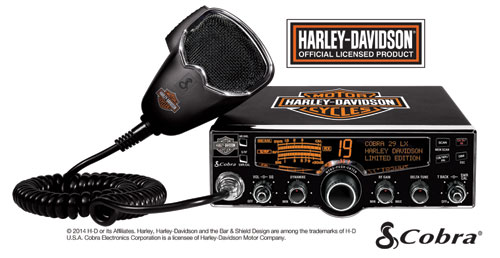 JRL Group, Inc., negotiated a licensing partnership between Cobra Electronics Corporation and the Harley-Davidson Motor Company for a limited-edition Harley-Davidson-branded CB radio. JRL Group is Cobra Electronics' licensing agency.
The limited-edition CB radio is available now at retail travel centers nationwide as well as Cobra.com. The Harley-Davidson program complements the previously launched line of licensed Realtree-branded radar detectors, two-way radios, and CB radios.
Sesame Workshop Partners with MAG Brands
New York-based MAG Brands will introduce a collection of Sesame Street outerwear for the U.S. market. The collection will feature the Sesame Street characters on outerwear for newborn, infant, and toddler, and launch at retail timed for fall 2015.