American Girl, Williams-Sonoma in Partnership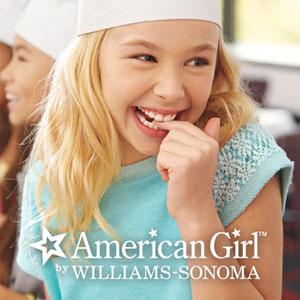 American Girl, a subsidiary of Mattel, announced a partnership with Williams-Sonoma. A new line of American Girl-branded products—including baking sets, utensils, food mixes, and a cookbook—will be available this fall at Williams-Sonoma and American Girl stores, as well as online. Cooking classes will launch the partnership this month at Williams-Sonoma retail locations.
The line will feature baking sets to make treats such as cookies, cupcakes, and French madeleines. A series of culinary classes has been planned at Williams-Sonoma stores to kick off the launch of the partnership. Classes, priced at $30 and include a co-branded gift bag, start this month and continue through the end of the year.
Additionally, Williams-Sonoma announced it has created a limited-edition American Girl spatula—which will be carried at both companies' stores beginning in late June—as part of its No Kid Hungry fundraising campaign. The spatula will be available for $12.95 with 30 percent of the proceeds benefitting No Kid Hungry: a campaign that is dedicated to ending childhood hunger in the United States.
Playmobil, NHL in Deal
Playmobil announced a partnership with the National Hockey League (NHL) to produce a new line of NHL toys, marking the first time Playmobil has struck a deal for a U.S. and Canadian licensed line of products.
The first NHL playsets are expected at retail this October for the start of the 2015–16 NHL season. The initial Playmobil NHL figures will focus on the beloved Original Six franchises—Boston Bruins, Chicago Blackhawks, Detroit Red Wings, Montreal Canadiens, New York Rangers, and Toronto Maple Leafs—with both player and goalie figures for each respective team, and more teams to come.
These new NHL figures will enable kids to bring the game to life with features such as skater shooting and puck-stopping goalie action. The extensive line of 16 playsets will also feature a full ice rink with scorekeeper, a Zamboni ice-resurfacing machine, NHL referees, and the Stanley Cup trophy.
Licensees for Marvel's Secret Wars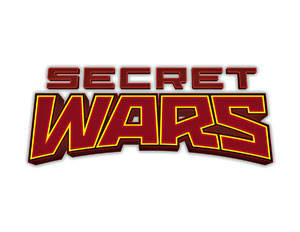 Disney Consumer Products (DCP) unveiled its merchandising program in support of Marvel's comic book event Secret Wars. Secret Wars is a new storyline where the world of the Marvel Universe and the world of the Ultimate Universe collide forming a new world—Battleworld—featuring new versions of familiar characters.
The Secret Wars licensing program marks the first time that Marvel is supporting a comic book event with its own merchandising program and many key partners are already on board. Mad Engine and Bioworld are developing apparel lines. Funko debuts new collectible figures and Cardinal unveils puzzles. Marvel is also working closely with Diamond Comics to create assortments, displays, and special products including apparel and drinkware designed specifically for comic book stores.
Licensees for Marvel's Daredevil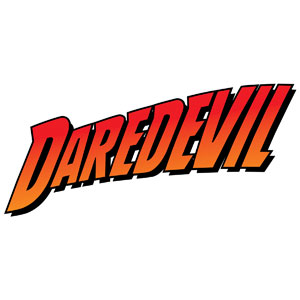 Disney Consumer Products (DCP) unveiled a lineup of licensees for the Netflix series Marvel's Daredevil. Products are available at retail now and into 2016. This series, which is edgier than many of its counterparts within the Marvel Universe, will feature a licensing program that focuses on adult viewers. Daredevil debuted on Netflix in April and a second season will be available for streaming in 2016.
Mad Engine, C-Life, and Mighty Fine will introduce new apparel; Bioworld will debut hats and accessories; Funko will roll out a line of collectibles; and CafePress launches 116 different designs across a wide variety of different product offerings. Other partners on board include Rubie's Costumes, Silver Buffalo travel mugs and wall art, and Trends International posters. The products will be sold in most major retailers, with a focus on specialty stores such as Hot Topic, F.Y.E., Spencer's, and comic book stores.
Kids Preferred Signed for Llama Llama Book Series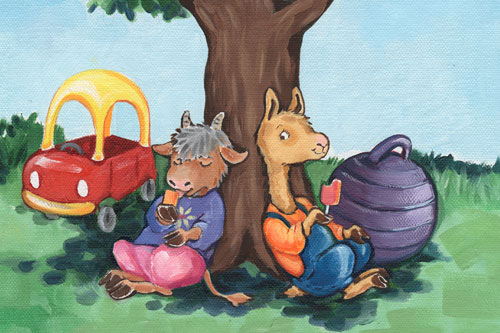 Genius Brands International (GBI) has named Kids Preferred as the toy licensing partner for the bestselling and multiple award-winning children's book franchise Llama Llama, by author and illustrator Anna Dewdney. Kids Preferred will develop a line of plush toys, puppets, and jack-in-the-boxes.
GBI recently announced its partnership with Llama Llama's Dewdney and publisher Penguin Young Readers to develop animated content based on the book series. A comprehensive line of Llama Llama licensed products, including toys, games, apparel, accessories, bedding, and healthy snacks and meals are expected at retail in 2016.
Joester Loria Group Signs Eggland's Best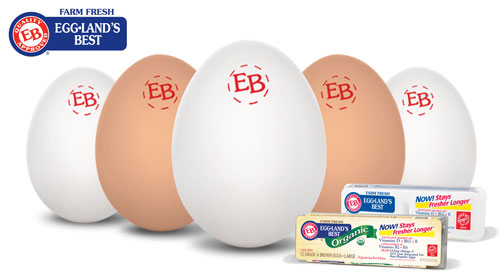 The Joester Loria Group (TJLG) has been appointed by Eggland's Best (a brand of eggs) to build the brand's equity and increase awareness through non-core product extensions. TJLG plans to launch an integrated brand extension program for Eggland's Best across categories including kitchen tools, appliances, publishing, and select consumables. The brand is supported year-round by a well-funded and fully integrated marketing campaign, according to TJLG.
Jewel Branding & Licensing Signs Airheads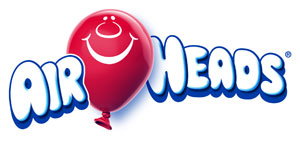 Jewel Branding & Licensing announced its appointment as the North American licensing agent for the Airheads candy brand in all non-food product categories. Building on Airheads' brand equity, Jewel will expand the iconic brand and its portfolio of unique designs into a variety of lifestyle categories including home, apparel, stationery, social expressions, sporting goods, and others.
Wild Kratts Licensing Program Expands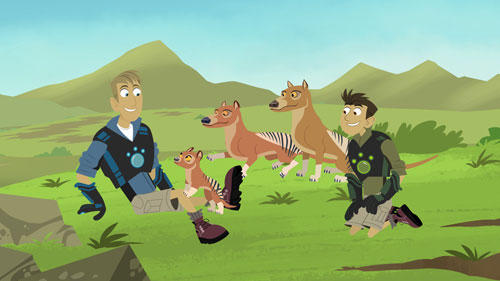 Kratt Brothers Company and 9 Story Media Group announced the expansion of its Wild Kratts licensing program. New licensees include In Character (Halloween costumes), Decopac (cake toppers) and Pressman (games and puzzles.) New products are expected on shelf this fall.
Master toy licensee Wicked Cool Toys launched a line of products at Toys "R" Us last year, which included creature power suits, action figures, talking plush, and vehicle sets. The line will now roll out to Kmart and select Target stores this fall.
Random House Kids released the first Wild Kratts books in the U.S. and Canada as part of the publisher's Step into Reading Program.
The brand's popularity in Germany has led to a new deal with publisher Panini, set to launch a new Wild Kratts magazine in July. Edel Germany will launch DVD volumes 13 and 14 this summer.
New Content for Care Bears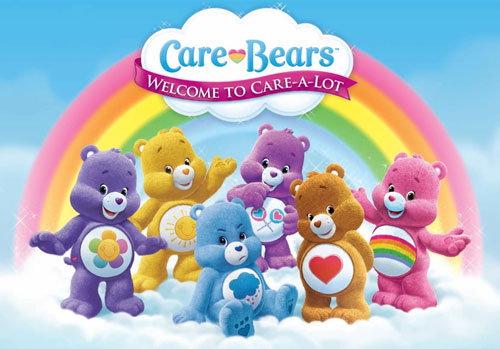 American Greetings Properties (AGP) announced that it will continue its expansion of the current Care Bears digital presence with the release of six new Care Bears mobile apps this year.
Beginning this month, Lion Forge will launch a series of interactive comic books on all platforms, which will complement physical goods available at specialty retailers in 2016.
In July, a new partnership with Bare Tree Media will be making its debut with Care Bears emoticons, stickers, and themes launched within messenger apps such as Band, Blackberry Messenger, and Viber. A continued partnership with Iconicfuture will also bring new Care Bears homescreen themes to Apple and Android users via CocoPPa and CocoPPa launcher.
In August, the Care Bears' first appisode will rollout with Plumzi. (Appisodes are animated episodes that stop periodically and invite the viewer to interact with characters throughout the adventure.) In October, Plumzi will launch its second appisode for Care Bears. Both appisodes will be available on multiple platforms and will be localized in key markets.
This fall, partner PlayDate Digital will begin releasing Care Bears digital storybooks.
Peppa Pig Expands with Character Options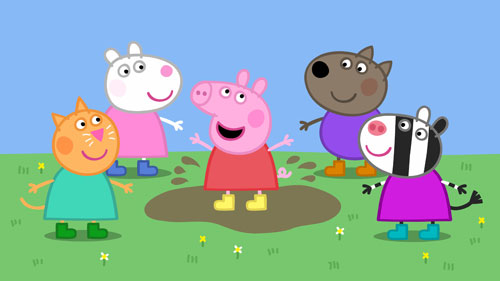 Entertainment One Licensing (eOne) announced an extension to its long-term partnership with Character Options that has the toy company developing Peppa Pig construction toys for the UK, Australia, and New Zealand. Character Options will manage distribution in the UK while Big Balloon and Planet Fun have been appointed official distributors for Australia and New Zealand, respectively.
Scheduled to make its retail debut in January 2016, the construction line will be themed the World of Peppa Pig and will feature eight new product lines. A comprehensive TV marketing campaign will support the launch.
GovMint, Smithsonian Launch Bao Bao Coin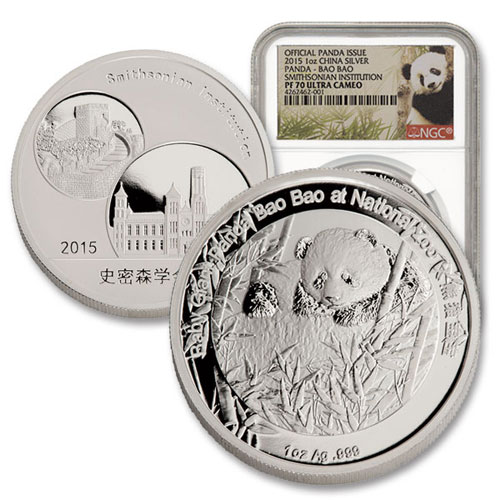 Bao Bao, the female giant panda cub who lives at the Smithsonian's National Zoo in Washington D.C., will be featured on a coin. GovMint.com and the Smithsonian announced a first-ever release of official commemorative silver and gold proofs featuring Bao Bao. Struck by the China Mint in one oz. silver, one oz. gold, and tenth-oz. gold proof sizes, they feature the image of Bao Bao among her beloved bamboo trees. An additional five oz. gold proof depicts Bao Bao in the embrace of her panda mother, Mei Xiang. The other side of all the proofs depict both the Great Wall of China and the iconic Smithsonian Castle in Washington. Each proof is struck in 99.9 percent fine silver or 99.9 percent pure gold, and each features a strict edition limit. These Bao Bao collectible silver and gold proofs are the latest in the Smithsonian China Panda program, which debuted in 2014.
Hilco to Create Minions Candy
Hilco announced that the company has been granted rights to produce candy novelties based on Universal Pictures and Illumination Entertainment's Despicable Me global film franchise, including the upcoming prequel Minions, opening in theaters July 10, 2015. The licensing agreement was awarded by Universal Partnerships & Licensing. CandyRific acquired the assets of Hilco in 2014.
Pillow Pets Debut Paw Patrol
CJ Products, the creators of Pillow Pets foldable plush, announced that it has finalized a licensing agreement with Nickelodeon to create Pillow Pets plush products featuring Paw Patrol. Through the licensing agreement, CJ Products will create 18-inch foldable plush Pillow Pets of Chase, the heroic German Shepherd, and Marshall, the brave Dalmatian.