Iconix Properties on Oznoz
Iconix Entertainment's Pororo the Little Penguin, Chiro, and Ta yo the Little Bus are set to launch on Oznoz, the online channel for bilingual kids this month. The shows will be available in English, Chinese, Japanese, and Korean on Oznoz, which offers the shows for download or streaming with no ads. This is the first time Iconix's library will be available for North American audiences in foreign languages.
Oznoz is a subscription platform catering to bilingual families in the U.S. and Canada. Oznoz enables parents to download the shows via the Oznoz App, providing entertainment in over 10 languages.
IT'SUGAR, Chupa Chups Partner
IT'SUGAR, the candy retailer, has launched Chupa Chups shop-in-shops in more than 75 IT'SUGAR stores across the nation. In addition to carrying the signature lollipops, IT'SUGAR and Chupa Chups will premiere an exclusive line of new apparel and squishy pillows, along with other fun candy-colored accessories.
Nickelodeon, Papercutz in Deal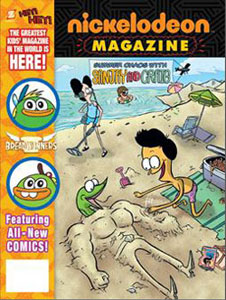 Nickelodeon and Papercutz, a children's graphic novel publishing company, announced an expanded multi-territory publishing partnership to recreate Nickelodeon series into comic magazine and graphic novel formats. Additionally, the all-new Nickelodeon Magazine, which focuses on Nickelodeon's animated shows, is now available on newsstands across North America and features original comics as well as a variety of games, puzzles, and other activities for kids.
This partnership features the debut of four exclusive mini-comics, based on Sanjay and Craig, Pig Goat Banana Cricket, Harvey Beaks, and The Loud House, available only at the Nickelodeon and Papercutz booths at San Diego Comic-Con. These eight-page mini-comics are original creations by artists and writers from the shows and will appear in future issues of Nickelodeon Magazine.
Graphic novels based on the collection of comics featured in Nickelodeon Magazine will also be published several times a year.
The program is scheduled to roll out in the UK, Ireland, Australia, New Zealand, and throughout Asia in the immediate future.
Vandor Signs Sesame Street
Vandor, LLC, a designer and marketer of licensed consumer goods, is introducing a line of Sesame Street eco-friendly cups and plates made of bamboo. The Sesame Street line will also be featured on Vandor's regular and insulated shopper totes, 14-ounce and 18-ounce Tritan water bottles, and oval-shaped 18-ounce ceramic mugs.
Vandor's new line of bamboo cup and plate sets is made from bamboo fiber and cornstarch. This biodegradable, renewable resource offers an environmentally friendly alternative to plastic, while still being dishwasher safe.
Rodale, Chef'd in Meal Deal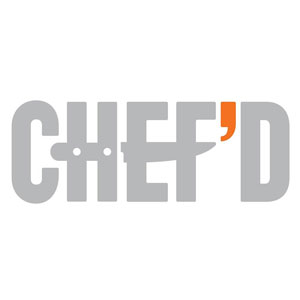 The Wildflower Group has brokered a licensing agreement for Rodale, Inc., a healthy lifestyle media company, with Chef'd, a meal store delivering gourmet meal kits, for Rodale's portfolio of brands. The mail-order meal program enables readers to cook dishes just like their favorite chefs and food experts, with a selection of customized Men's Health meals currently available. Additional meal programs will launch for other Rodale titles such as Women's Health, Runner's World, Bicycling, and Prevention.
New Snacks for TGI Fridays
The TGI Fridays snack line is expanding with the introduction of a new line of snacks featuring nuts, pretzels, crackers, and seeds in the tradition of happy hour pub mixes. The new TGI Fridays Happy Hour Snack Mixes include four flavors available in 2.65-ounce and six-ounce pouches. The line will be in select grocery and convenience stores nationwide beginning this month from long-time licensee Inventure Foods. Beanstalk is the exclusive licensing agency for TGI Fridays.
McCormick Grill Mates Introduces Flavored Sausage
Packaged foods manufacturer, Bar-S Foods has partnered with McCormick Grill Mates to launch smoked sausages featuring the flavors of Grill Mates Seasonings. Each 14-oz. package of six links of sausage is ready to grill. The smoked sausages are currently available in four of McCormick Grill Mates' best-selling flavors, including Montreal Steak, Brown Sugar Bourbon, Mesquite, and Chipotle & Roasted Garlic (with Cheddar Cheese). Beanstalk is the exclusive licensing agency for McCormick Grill Mates.