Hasbro, Dickie Toys in Transformers Deal
Hasbro announced a licensing agreement with Dickie Toys, a Simba Dickie Group company, for the Transformers brand. Dickie Toys will develop and market a wide range of products including RC, die-cast, light-and-sound vehicles, and themed playsets. The line will be launched at the 2016 International Toy Fair in Nuremberg. The contract applies to Europe, Middle East, Africa, and Asia (excluding Japan).
New Agents for Rovio's Angry Birds
Rovio Entertainment has appointed several new licensing agencies in EMEA. Teaming up alongside CLM in South Africa, Sinerji in Turkey, and Megalicense in Russia, the following agents have joined Rovio's network in EMEA:
• Biplano in France, Spain, and Portugal
• Bulldog Licensing in the UK
• European Licensing Company (ELC) in Poland, Hungary, and Eastern Europe
• Peter Bichler of Lizenzwerft GmbH in Germany
• Maurizio Distefano of The Evolution of Licensing in Italy
• Nordic Licensing Company (NLC) in Scandinavia and Benelux
• 20too Licensing in the Middle East
The Angry Birds Movie opens in the U.S. on May 20, 2016. It opens globally starting in early May through August 2016.
Cartoon Network Magazine Set for UK, EMEA
Cartoon Network Enterprises announced that it has joined forces with Panini to launch a new Cartoon Network Magazine. The title, targeted at kids ages 6–10, hits stores in the UK this week with a roll out to further EMEA territories in 2016. The magazine will include four free gifts and feature content about the channel's favorite shows including Adventure Time, The Amazing World of Gumball, Ben 10, Regular Show, Uncle Grandpa, Clarence, and Steven Universe. Each 36-page issue will include puzzles, stories, and activities.
New Licensees for Cartoon Network's Steven Universe
Cartoon Network announced the addition of five new hardlines partners for its animated series, Steven Universe. The licensees are: Funko, Just Toys International, PhatMojo, Toy Factory, and Zag Toys.
Funko and Just Toys International will debut their product lines at retail this holiday season. Funko will launch a series of four Pop! vinyl figures based on Steven and Amethyst, Pearl and Garnet—better known as the Gems—available exclusively at Hot Topic. Just Toys International will add a selection of blind bag novelty products including dog tags, fun packs, mini, 3-D backpack hangers, and more rolling out at specialty.
With products debuting in spring 2016, PhatMojo will add an assortment of plush, as well as foam and plush weapons, and Zag Toys will create collectible mini figures, including bobble heads and more. Both product lines will debut at specialty retailers. Toy Factory will also add plush and assorted novelty items for the amusement channel with product debuting in 2017.
The second season of Steven Universe currently airs on Cartoon Network.
Commonwealth, License to Play Sign Spookley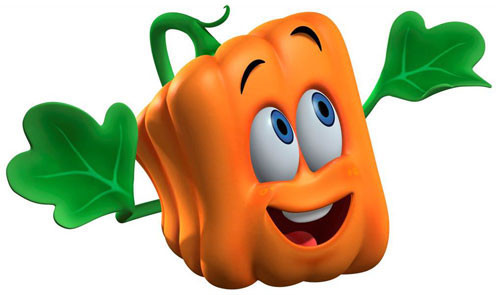 Commonwealth Toy & Novelty Co. and License 2 Play have teamed up to bring Spookley the Square Pumpkin-themed plush toys, figurines, and novelty items, to be sold individually and also packaged with book and DVD, across all channels of trade.
Spookley is already a holiday icon for millions of fans of the classic illustrated storybook The Legend of Spookley the Square Pumpkin and the animated musical TV special based on the book. Disney Junior and Disney Channel continue to air the special throughout the month of October. Kids and families also know Spookley as an annual attraction at pumpkin patches and theme parks across the country, through in-school educational initiatives, and in his capacity every October as the Official Spokes-Pumpkin for National Bullying Prevention Month.
m4e to Represent Yo‐Kai Watch in German-speaking Territories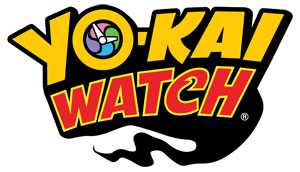 VIZ Media Europe has appointed m4e AG to represent the Japanese anime TV series Yo‐Kai Watch in the German‐speaking territories. Since its first broadcast on TV Tokyo in January 2014, Yo‐Kai Watch has become one of the most popular cross-media franchises of all time in Japan. It dominates the television, merchandise, gaming, and toy markets in Japan. A leading broadcaster in Germany will be announced soon for a TV launch in 2016.
IMG to Represent Gola
IMG announced that it has agreed to a multi-year deal with Gola to become the British sportswear brand's worldwide licensing representative. IMG will work alongside Gola to extend the brand outside of its core footwear category, developing an authentic lifestyle licensing program driven primarily by fashion and fashion accessories.
Beanstalk Signs Filippo Berio in UK
Beanstalk has signed olive oil brand Filippo Berio for representation in the UK. Beanstalk will work closely with Filippo Berio on extension into close-to-core food categories, leveraging the authentic olive oil brand's Italian heritage and flavor profile. The licensing program will complement Filippo Berio's existing selection of olive oils, vinegars, and pesto.
Celebrity Wedding Planner Partners with Combine for Jewelry Line
Celebrity wedding planner Mindy Weiss has partnered with jeweler Combine International to launch a collection of classic and vintage-inspired pieces, as well as special occasion personalized jewelry. The deal was brokered by Beanstalk, Mindy Weiss's exclusive brand extension agency. The jewelry is available now exclusively at www.mindyweissjewelry.com.
New Science Toys from Discovery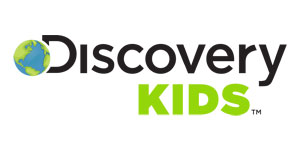 Discovery Consumer Products, the licensing arm of Discovery Communications, unveiled a new partnership with Explore Scientific for a line of Discovery Kids outdoor adventure and science/exploration toys. The line will include a microscope, telescope, a metal detector, and night vision scope. It is expected to be at toy, hobby, and sporting goods stores beginning summer 2016.
Paris Saint-Germain to Expand Licensing Efforts
Edge Americas Sports, a sports and marketing agency, has been appointed by soccer team Paris Saint-Germain to expand its brand presence and licensing program in the U.S and Canada. Edge Americas Sports will create a wide array of officially licensed consumer products for the French soccer team.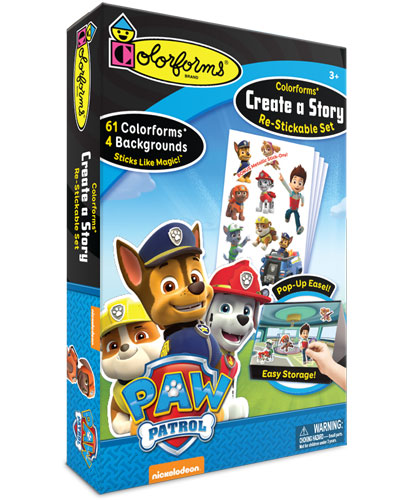 The team has secured the French title and reached the quarter-finals of the UEFA Champions League for three years in a row.
PAW Patrol Colorforms at TRU
Colorforms is launching its newest vinyl stick-on storytelling sets at Toys "R" Us based on Nickelodeon's preschool series PAW Patrol. PAW Patrol is featured on Colorforms Create a Story and Colorforms Take Along Sets. Both sets are designed for ages 3 and up.
New Licensees for Yu-Gi-Oh!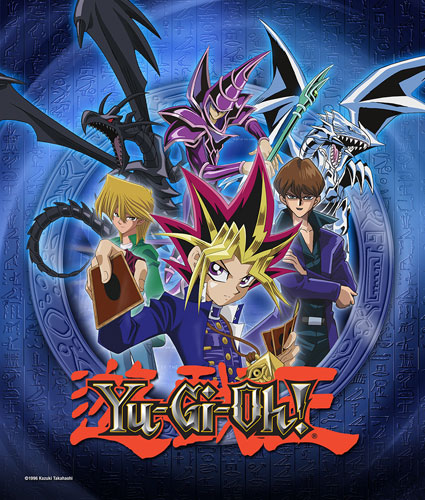 4K Media, Inc., the Konami Digital Entertainment, Inc., subsidiary that manages the licensing and marketing of the Yu-Gi-Oh! Brand, announced that it has signed an agreement with Winning Moves for the development of a Yu-Gi-Oh! Monopoly board game and a Top Trump card game.
Winning Moves will develop a Monopoly board game incorporating the artwork from the Yu-Gi-Oh! series. That same artwork will also be used in creating Top Trump card packs.
Both games are tentatively scheduled for release between fourth quarter 2015 and second quarter 2016 in the UK, Ireland, France, Belgium, Germany, Switzerland, Austria, Spain, Italy, Poland, Eastern Europe, Scandinavia, the Balkans Africa, United Arab Emirates, Saudi Arabia, Australia, and New Zealand.
Lisle to Rep It's Happy Bunny
Jim K. Benton announced that Striker Entertainment, LLC, the worldwide licensing agency for It's Happy Bunny, has appointed Lisle International as the subagent representing It's Happy Bunny in the UK.
Fox Extends Simpsons Deal with Skinnydip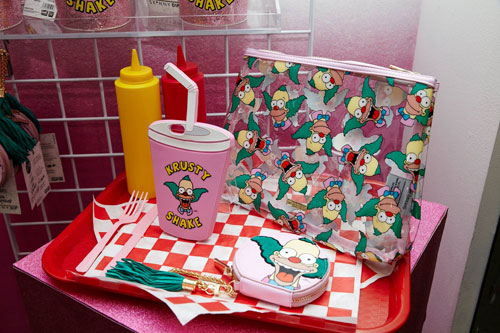 Twentieth Century Fox Consumer Products announced that it is building on its partnership with fashion accessory brand, Skinnydip, by collaborating on a second collection of The Simpsons x Skinnydip for summer 2016.
Skinnydip's first collection of fashion accessories is inspired by the fan-favorite Simpsons character Krusty the Clown. The collection includes iPhone cases, clutch bags, backpacks, coin purses, make up bags, pouches, and phone cables. The collection is now available in TopShop, Selfridges, and will be at the concession at Skinnydip London Gatwick Airport.
Amy Coe, North American Bear in Deal
Infant and children's clothing designer Amy Coe has partnered with North American Bear, in a deal brokered by The Joester Loria Group, for a line of soft toys and dolls launching spring 2016. Amy Coe soft toys and dolls by North American Bear Co., Inc., bring Coe's style to plush animals, squeakers, and mini blankets. The soft dolls, a modern interpretation of classic rag dolls, are dressed to mimic Coe's 2016 apparel collection. The line will include exclusive Amy Coe patterns and icons.
Revell, NASCAR in Deal
Revell, Inc., announced a three-year licensing agreement with NASCAR Team Properties for production of 1:24 scale snap-and-glue style plastic model kits for NASCAR Sprint Cup Series star drivers' cars. In December, Revell will release models of Brad Keselowski's No. 2 Ford Fusion and Joey Logano's No. 22 Ford Fusion of Team Penske. Kits for Jimmie Johnson's No. 48 Chevrolet SS and Dale Earnhardt Jr.'s No. 88 Chevrolet SS of Hendrick Motorsports will follow in early 2016.
Those four kits will feature Revell's new SnapTite Max model design for modelers ages 8 and up, each with 25-30 pre-decorated snap-together pieces that simplify the model building experience in order to engage a new generation in the hobby.
Paint-and-glue model kits of four more cars fielded by NASCAR teams will be added to the collection in 2016 and 2017.