Licensees for Teletubbies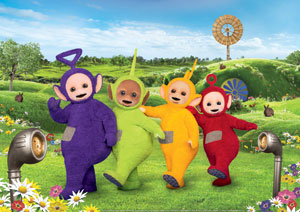 DHX Brands, the brand management and consumer products arm of DHX Media, has appointed six North American licensees for Teletubbies. Spin Master (North American master toy), Accessory Innovations (bags, backpacks, hats), SG Company (footwear), Franco Manufacturing (juvenile bedding), Betesh (toddler bedding) have all come on board ahead of the series launch on Nick Jr. in the U.S. in 2016 and Family Jr. in Canada in early January 2016. In addition, VTech extends its current ELA deal into North America building on its existing deal for the UK, France, Germany, Benelux, Iberia, Australia, and New Zealand.
The deals were brokered by CPLG North America.
RedwoodVentures Signs Yo-Kai Watch
LEVEL-5 abby, Inc., and RedwoodVentures, LLC have signed a deal to license Yo-Kai Watch, for the toymaker's 3-D art toy line, ido3d. (Kids can create 3-D art by simply drawing, connecting, and constructing designs using ido3d 3-D printing technology.) The line will be at retail in spring 2016. The Yo-Kai Watch TV series premiered on Disney XD in the U.S. and Teletoon in Canada earlier last month.
Arabian Licensing Company to Manage Licensing Program for Arabic Sesame Street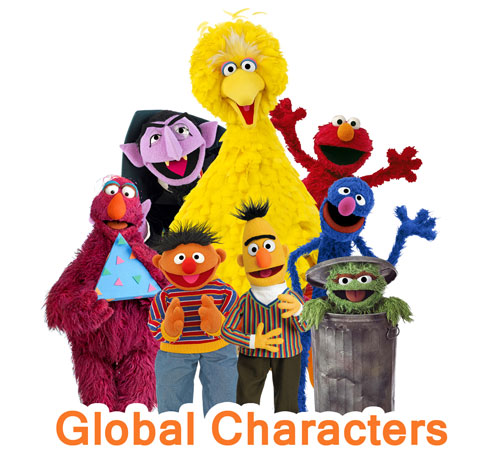 Sesame Workshop and Bidaya Media (the production joint venture between Sesame Workshop and the Abu Dhabi-based investment and development company Mubadala Development) has appointed Arabian Licensing Company (ALC) as the licensing agent for its kids' series in the UAE, GCC, and Middle East.
Called Iftah Ya Simsim, the new show—the first Arabic language version of Sesame Street in 25 years—premiered on SpaceToon TV and across eight broadcast stations in September. The 28 new episodes feature original songs, live-action films, and animated segments. Targeted at children ages 4­-6, the show is locally produced, with content that is developed according to the curriculum prepared by the Arab Bureau of Education for the Gulf States.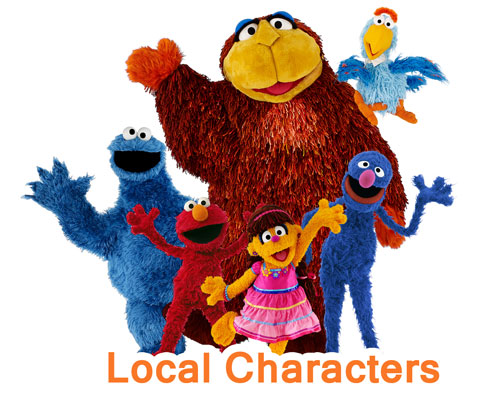 The original Iftah Ya Simsim ran from 1970–1990. It was the first children's educational TV program of its kind in the Arab world and quickly became one of the most popular in many Arab states. A vast amount of research and preparation has gone into the new show, which is expected to reach a potential audience of some 45 million viewers, according to Sesame Workshop.
ALC will develop a full-scale licensing program featuring a wide range of products and retail promotions for the series; the representation agreement with Bidaya Media includes the use of domestic characters for the MENA markets and global characters for the global markets.
Ben and Holly's Little Kingdom Airs in Russia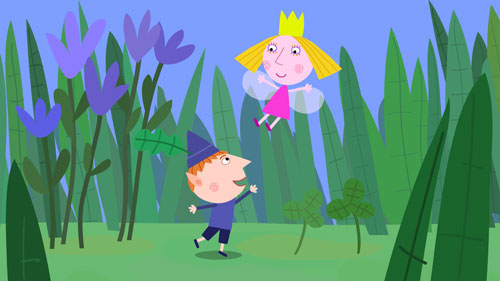 Entertainment One (eOne) announced that it has signed the rights to air Ben and Holly's Little Kingdom on Russian broadcaster, Carousel. Russian licensing agent Megalicense has also been appointed to manage the consumer products program for the brand throughout Russia and the Ukraine.
Carousel, Russia's free-to-air channel for families, has acquired series one and two (104 x 11 minute) of Ben and Holly's Little Kingdom and programming launched earlier this week. Carousel also currently airs eOne's Peppa Pig. Megalicense also currently represents Peppa Pig across the region.
Knockout Licensing Signed for Poldark Consumer Products
ITV Studios Global Entertainment announced that Knockout Licensing has been signed as the licensing agent for the historical drama, Poldark in the U.S. and Canada.Co-produced by Mammoth Screen and Masterpiece, Poldark made its U.S. broadcast debut on PBS Masterpiece in June 2015, attracting four million viewers per episode.
Knockout Licensing will oversee the development of a dedicated Poldark consumer products program. Knockout is currently seeking partners in key categories including housewares, gifting, stationery, and apparel. Merchandise will target the female adult market, with a secondary audience of gift buyers and men.
New Deals for AC/DC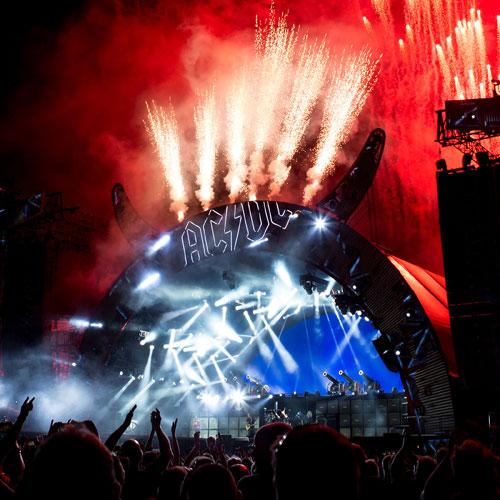 Epic Rights and Perryscope Productions, which both represent AC/DC, announced new global licensing deals for the band. Some of the deals include: Energis for AC/DC-branded electricity services, Husky Deutschland GmbH for refrigerators, Fabrica de Tequilas Finos for Tequila, Fire Design for Fire Extinguishers, Four Seasons for electronics, Trick or Treat Studios for masks and costumes, Wish Factory for pet and automotive products, Warburn Estate for wine, and Scandinavian Travel for luggage.
Additionally, Perryscope Productions and Epic Rights continue to expand the AC/DC program in key territories around the globe, signing a series of licensing partners throughout Europe, Latin America, Australia, New Zealand, and Asia, including Tilibra Produtos for stationery in Brazil and Paraguay, Toxic for apparel in Mexico, Top Ten for apparel in South Korea, Boab Tree for a ready-to-drink bourbon and cola in Australia and New Zealand, and Bengy and Company for apparel in Italy.
In addition, Epic Rights and Perryscope Productions have also secured additional licensees across multiple product categories, territories, and all channels of distribution including Advanced Graphics, Angotti Designs (Rowdy Sprout), Aquarius Entertainment Merchandising, Be Ka San GmbH, Bioworld Merchandising, C&D Visionary, Chaser, C-Life Group, Creedence Holdings LLC, Crup, EMP Merchandising, Fan Fave, FBI GmbH, Fifth Sun, Get Down Art, GL Dameck (Amplified), Hybrid, Impact, Junkfood Clothing, ICUP, Klang und Kleid GmbH, Legend Socks, Licensing Essentials, Liquid Blue, Low Frequency Records, Mad Engine, Made Worn, Metal Kids, Odd Sox, Philcos Enterprises, Picanova, Piticas, Plastic Head Music Distribution, Pyramid International (Pyramid Posters), Razamataz, Rockbites, Rockoff, Sahinler, Sicem, Sourpuss Clothing, Silver Buffalo, Stone Kid, and TVM, among others.