Just Play Signed for PJ Masks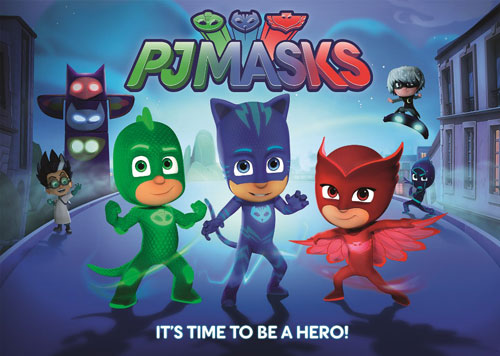 Entertainment One (eOne) announced the appointment of Just Play as global master toy partner for its new TV series, PJ Masks. It launched on Disney Channel and Disney Junior in the U.S. in September 2015. It debuted on France 5 in December and is set to roll out on Disney Junior channels around the world including the UK, Italy, Spain, and Germany in Q1 2016.
Just Play will produce an extensive line of toys across multiple categories including action figures, playsets, vehicles, and plush in addition to dress-up and roleplay. The line will launch at retail in the U.S. in fall 2016 and internationally in 2017.
eOne will build consumer engagement for PJ Masks through a host of marketing activities including a website, a free app, and music videos set to launch in early 2016.
Produced by eOne and Frog Box, in collaboration with French animation studio TeamTO, along with Disney Junior and France 5, PJ Masks is based on French author Romuald Racioppo's popular picture book series Les Pyjamasques. By day, 6-year-olds Connor, Amaya, and Greg go to school like kids everywhere. But when they put on their pajamas and activate their animal amulets, the crime-fighters transform into their dynamic superhero alter egos and become the PJ Masks: Catboy, super-fast and agile; Gekko, super strong and able to scale walls; and Owlette, with the power to fly and see great distances.
All-American Licensing Signs SkyMall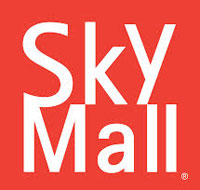 All-American Licensing has been signed by C&A Marketing, Inc., the new owners of the SkyMall brand, to develop a line of SkyMall-branded merchandise focusing on the travel category, but with an emphasis on problem-solving products. The licensed collection of products will consist of apparel, electronics, health-related products, audio and video accessories, interactive toys, furniture, and nutritional products. The All American Licensing team will also explore relationships on behalf of SkyMall for in-store boutiques as well as freestanding SkyMall retail locations both at airports and malls across the country.
Super Impulse, Mattel in World Smallest Deal
Super Impulse, makers of the World's Smallest line, is expanding this spring to include four Mattel brands: the Fisher-Price Chatter Telephone, Fisher-Price Rock-A-Stack, Fisher-Price Little People School Bus, and Magic 8 Ball. The World's Smallest line was designed with the same working functions as the original toys but in mini form.
Billboard in Consumer Products Deal
Billboard, the global destination for charts, news, business, lifestyle and innovations in music, has partnered with ESI Cases & Accessories to launch a branded product line to include corded and Bluetooth headphones and ear buds, Bluetooth speakers, and mobile accessories.
The deal marks Billboard's foray into retail and allows ESI exclusive rights to develop, market and introduce a consumer electronics line at specialty and mass retail channels.