New Licensees for Shopkins
Moose Toys announced eight new licensees joining the Shopkins licensing program for the U.S. and Canadian markets, bringing the total licensee count to 51. These deals were brokered by The Licensing Shop, Inc., and include the following:
Bendon Publishing—coloring and activity books, U.S. and Canada
Frankford Candy—every day and seasonal confections, U.S. and Canada
AME—Sleepwear, U.S.
Dynacraft BSC, Inc.—bikes and scooters, U.S. and Canada
Just Play, LLC—plush toys, U.S.
Percy 3D Media, Inc.—electronic digital invitations called PercyVites
Edge Brands—swim accessories, skateboards, and helmets, U.S. and Canada
HG International—cold weather accessories, Canada
The Licensing Shop says that in 2015, U.S. and Canadian retail sales of Shopkins licensed products is estimated to have reached over $100 million, with licensees projecting sales will more than double in 2016. Moose Toys have sold over 207 million-plus Shopkins characters worldwide.
WBCP, Hendrick Motorsports to Promote Batman v Superman
Warner Bros. Consumer Products (WBCP) and Hendrick Motorsports unveiled the latest pairing in their ongoing partnership, featuring two paint schemes for drivers Dale Earnhardt Jr. and Jimmie Johnson, to promote the upcoming film Batman v Superman: Dawn of Justice. Batman will be represented on Earnhardt's No. 88 Nationwide Batman Chevrolet SS and Superman will be featured on Johnson's No. 48 Lowe's Superman Chevrolet SS when the teammates square off during the March 20 race in Fontana, Calif.
The Batman v Superman: Dawn of Justice paint schemes were co-developed by WBCP and Hendrick Motorsports. Earnhardt's paint scheme will showcase the Batman emblem and textures of the Caped Crusader's suit, while Johnson's car will feature the iconic S-shield and Superman suit textures. Additionally, Earnhardt and Johnson will wear custom-designed fire suits during the race weekend that feature the respective superhero logos.
Hendrick Motorsports, along with their partners Nationwide and Lowe's, have also teamed up with WBCP to create Batman v Superman: Dawn of Justice at-track activations for fans of all ages during the California race weekend. In addition to giveaways and themed activities, select costumes from the film will be on display. Licensed merchandise featuring the Batman v Superman: Dawn of Justice paint schemes for the Nos. 48 and 88 cars will be available at participating retailers and online beginning January 22. The film opens March 25.
Temporary Tattoos featuring The World of Eric Carle
Tattly Temporary Tattoos announced a new partnership with The World of Eric Carle. The Very Hungry Caterpillar Set of temporary tattoos features a selection of classic Eric Carle collage artwork from his widely- recognized picture book. The set will be available for sale on Tattly.com starting April 5, 2016. It will also be available at select retailers. The Joester Loria Group, worldwide licensing agent for The World of Eric Carle, brokered the deal.
Knockout Licensing Signs Rita's Italian Ice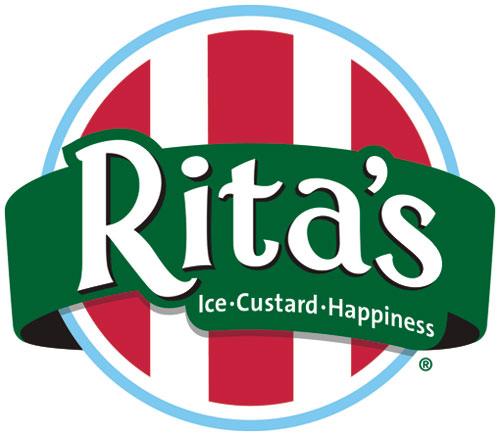 Rita's Italian Ice, with more than 600 locations across the U.S., appointed Knockout Licensing to launch and manage a comprehensive licensing program leveraging the equity of the Rita's brand across a wide range of products.
Knockout is seeking licensing partners across all applicable product categories including candy and confections, other food (excluding frozen treats), beverages, drinkware, apparel, accessories, home furnishings, health and beauty aids, toys and games, publishing, promotions, and more.
RJM Licensing to Relaunch Sunsilk
RJM Licensing, Inc., announced that it has been signed by RetroBrands USA, LLC to help relaunch the Sunsilk shampoo brand in the United States. Sunsilk was originally launched in the 1950s in the UK and has gone on to become the No. 1 shampoo brand in India, Pakistan, Brazil, Argentina, Bolivia, Bangladesh, Sri Lanka, Indonesia, and Thailand. In many other Asian, Middle Eastern, and Latin American countries, Sunsilk is a top-five shampoo brand.
RJM has been tasked with finding a manufacturer to develop a new formula and packaging to relaunch the brand. Categories available for Sunsilk include shampoo, conditioner, body wash, moisturizers, hair dye, and hair accessories such as combs, brushes, curlers, and hair dryers.