Burford Promoted at King Features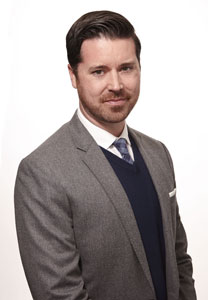 Brendan Burford has been named general manager, syndication for King Features Syndicate a member of Hearst Entertainment and Syndication Group. In this role, Burford will have responsibility for all editorial, marketing, and worldwide syndication sales for the distributor of syndicated features to newspapers, magazines, web portals, mobile outlets, and news organizations worldwide.
As part of this new position, Burford will drive King Features' efforts to grow its digital presence. He is also focused on King Features' expansion into the entertainment space, looking to translate these iconic properties for film, television, and digital media.
He previously worked an editorial assistant at DC Comics before joining the King Features editorial department in January 2000. Burford was promoted several times over the next seven years, working under editor in chief Jay Kennedy, who enjoyed a 20-year tenure with the company. Following Kennedy's untimely death, Burford was appointed comics editor in April 2007. He became editor of the company in January 2012.