New UK Licensees for Teletubbies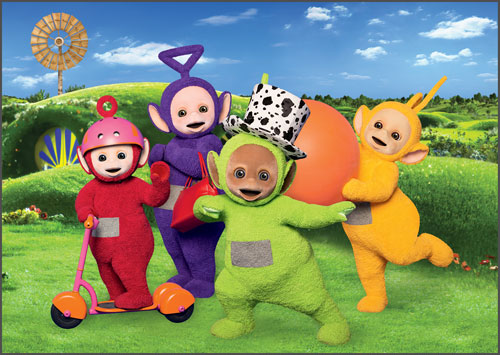 DHX Brands has signed five new UK consumer products licensees for Teletubbies. Adding to the current roster of 49 licensees representing the property, DHX Brands has secured Kokomo to produce products in the health and beauty category, which includes toiletries and dental; HTI will produce Teletubbies-themed toys, which include musical roleplaying and activity games, as well as novelty items; Bladez will be launching a range of inflatable toys; and Misirli has taken the license for Teletubbies socks. DHX Brands has also secured Whitehouse for the amusement category, including plush toys.
Products from these licensees are expected to launch in the UK this fall.
Skylanders, Kid Cuisine in Deal
Activision Publishing, Inc., and ConAgra Foods' Kid Cuisine has partnered for a line of Skylanders-inspired kids meals. There are nine different Skylanders-themed Kid Cuisine meals ranging from cheese pizza, mac & cheese, fish sticks, and more. Inside each Skylanders Kid Cuisine meal box is a free Stealth Elf Skylanders Battlecast card. Skylanders Battlecast brings cards to life in a new free-to-play mobile adventure, set within the Skylanders universe.
Fermata Signs PGA Tour
Fermata Partners, a division of CAA Sports, has finalized a long-term agreement to serve as the exclusive trademark licensing representative for the PGA Tour across a wide range of product categories globally. The agreement gives Fermata the responsibility of managing and developing the PGA Tour's core domestic and international retail licensing program. Fermata will work to expand its retail licensing business and the scope of the Tour's brand presence within the consumer marketplace worldwide, which currently consists of more than 100 licensees across a broad range of consumer product categories.